American Custom Bicycles in Steel, Titanium and Ti/carbon mix
Paint
Paint can be the perfect way to personalize your Seven. Choose a Special Edition paint scheme or one of our stock designs, available in a nearly limitless combination of colors.
Special Editions – Winter/Spring 2018
We are currently offering the Candy Apply Gray collection. This scheme is rooted in earthy, metallic colors but with bold pops of color that celebrate the season or hint at speed lurking just beneath the bike's surface. This scheme has its own back story and its own design language.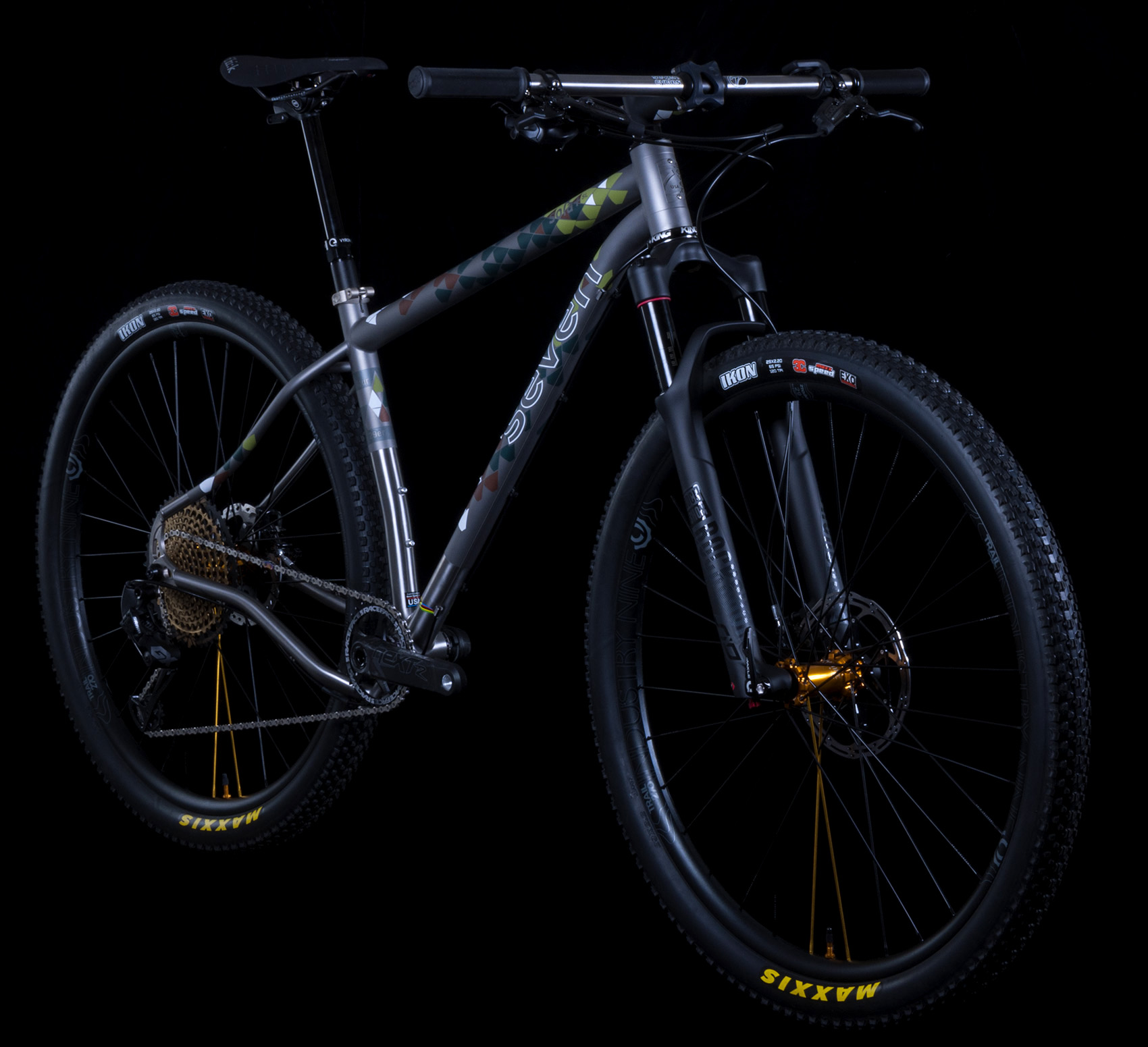 The Four Seasons design began as a celebration of the four, distinct riding seasons here in our New England home. We were developing a new bike for year-round adventure, and we couldn't resist using it as a canvas for telling the story of those four riding seasons. Winters can feel long and the snow deep – for some riders.
This scheme is ideally suited for any of our full titanium frames, but we do offer a version of it for our titanium-carbon designs, too. The Four Season scheme is equally at home on all our models – from pure road, to mixed-terrain, to fat bikes. It's really for anyone that rides year-round – or wants to start riding the four seasons – because we hope it will motivate you to be outdoors at any time of year.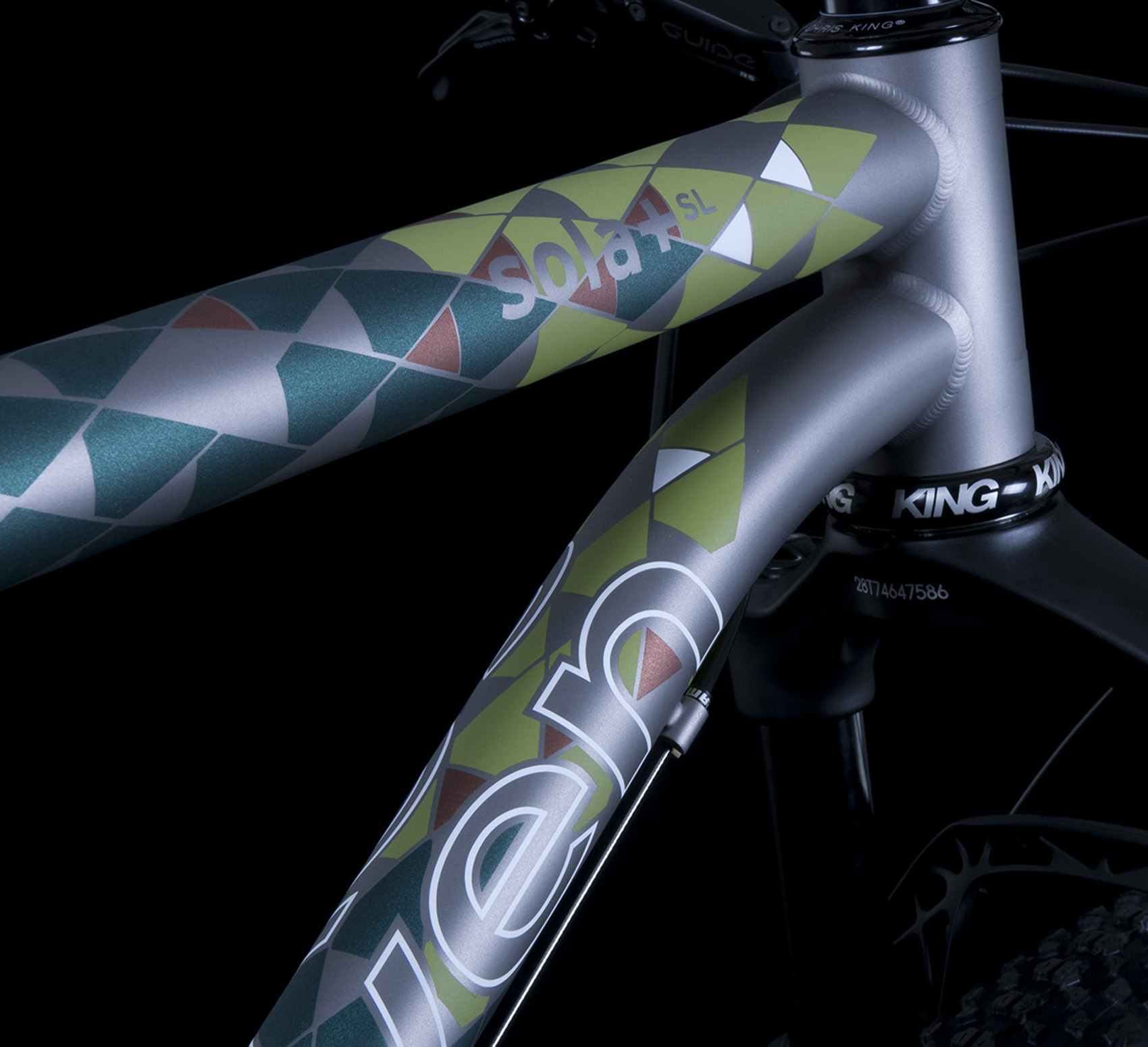 Color Chooser
Click the swatches to change the paint colors, as well as unpainted titanium and unpainted carbon. You can also select from our stock decals for painted frames.



Tuscan Red
and
Irie Teal (metallic)
, with
Black with White Outline Decals
Legacy Colors
Did you see a Seven once that turned your head and planted the seed of desire in your cycling brain? Did it have a stunning paint scheme with that just-right color combination? Now our legacy color archive is available, alongside the stock colors above, at no additional charge when you choose to paint your new Seven.