Order Process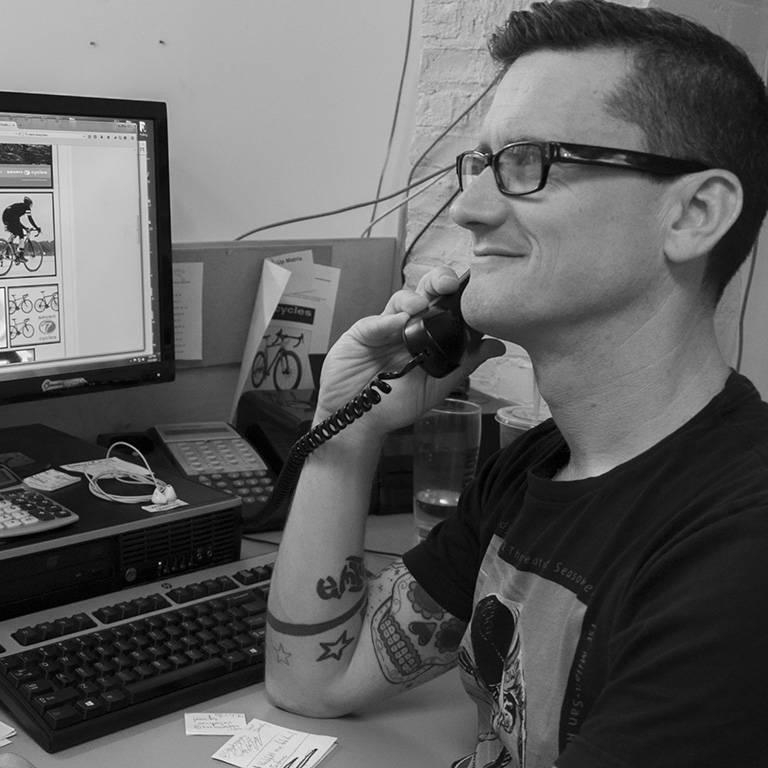 Please note: due to the nature of custom frame building, lead times may vary
Day 1
You visit your retailer.
You complete the Custom Kit order form with the help of your retailer.
Day 2
Retailer transmits order to Seven.
Seven contacts you via email to schedule a 10-15 minute Client Interview.
Day 4 - Day 11
Seven conducts the Client Interview. The exact day depends on your availability.
Day 12 - Day 17
You review specs with your retailer.
Your Retailer sets up your current bike or shop bike to Seven's positional dimension recommendations for you to ride. If there is any more fine tuning to be done, this is the time to do it.
You and your Retailer confirm Seven's recommendation by signing and returning the confirmation form.
Day 18
Seven puts your frame into production.
Frame Enters Fabrication
Machining, welding, finishing, and painting
Time in production is typically 2-5 weeks depending on frame model, time of year, and whether the frame will be painted.
Current lead time is posted in the footer of the website.
Your frame is ready to ship
Seven will call your retailer when your frame is finished.
Seven will pack and ship your frame the next business day.
Custom Kit™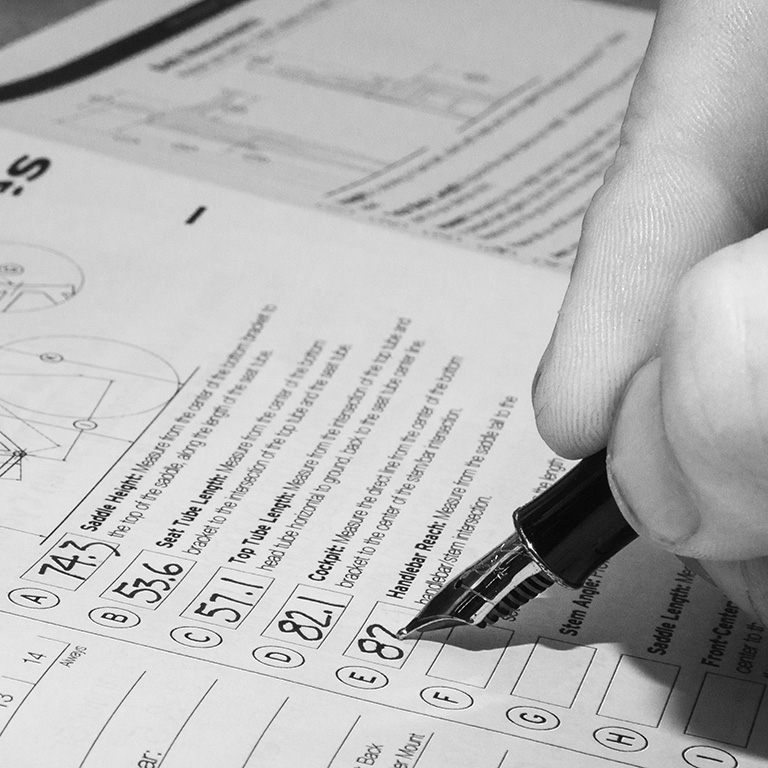 At Seven, we believe that the more we know about you and your riding, the better we can enhance your cycling experience. Our 6-page Custom Kit™, located at the back of our brochure, has nearly 100 data points and provides us with a wealth of information about you and your riding habits.
Printable Custom Kit (Domestic)™ (PDF)
Printable Custom Kit (International)™ (PDF)
More info
Signature Size Program™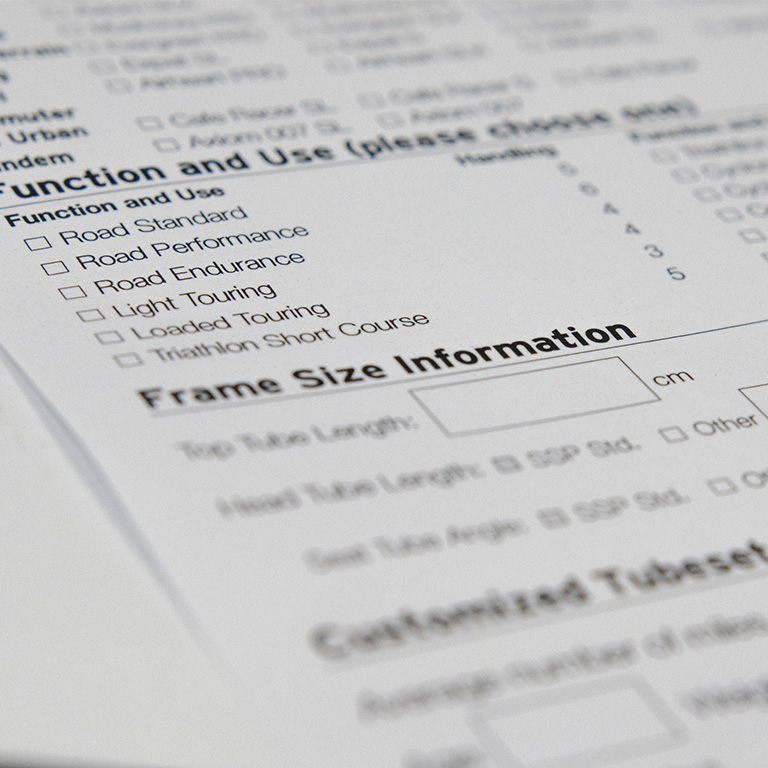 Suppose you weren't even considering a custom bike. Then consider our Signature Size™ frames. Choosing any Seven model in one of these expertly-designed sizes is as fast and easy as ordering any stock frame—but you get so much more.
Signature Size Program (Road)(PDF)
Signature Size Program (Mountain)(PDF)
More info