U.S. Built Custom Bicycles in Titanium and Titanium-Carbon Mix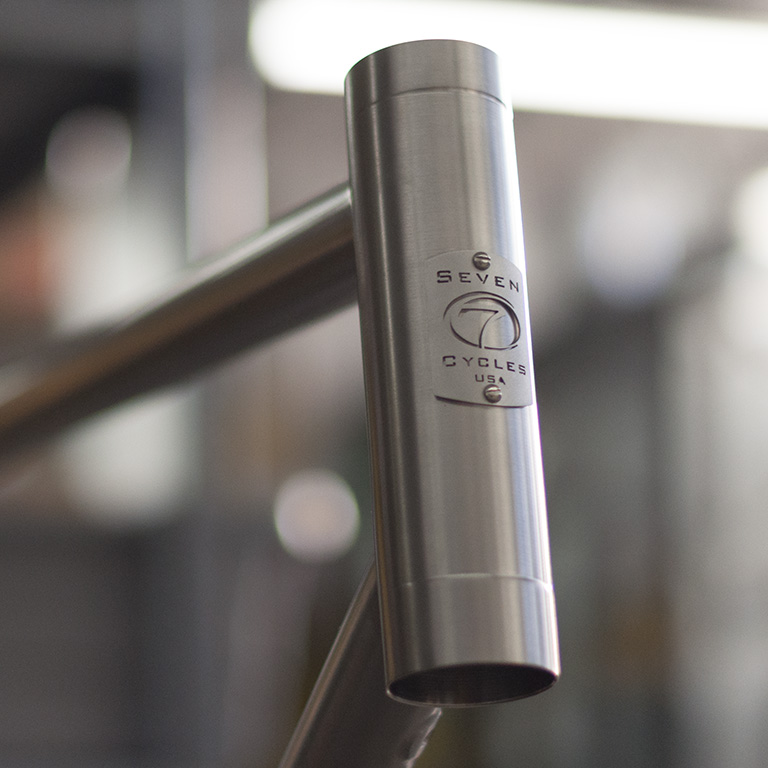 Seven offers two headtube diameters, 1 1/8" and 44mm.
The current head tube standard is a 44mm inside diameter that accepts both 1 1/4" and 1 1/2" steerer tube forks. We also offer, on request, 1 1/8" head tubes.
As more and more riders have adopted disc brakes, not only on mountain and mixed-terrain bikes, but also on the road, moving to the larger (and stiffer) 44mm headtube standard made sense. The larger steerer tube helps combat the additional torque that a disc brake creates, improving braking performance. The whole front of the bike becomes stiffer, and that improves the bike's responsiveness. Of course, not everyone wants or needs the stiffest frame possible, and some might find the over-sized headtube doesn't suit their needs. For bikes that will use rim brakes, the 1 1/8" standard is still a great choice.