U.S. Built Custom Bicycles in Titanium and Titanium-Carbon Mix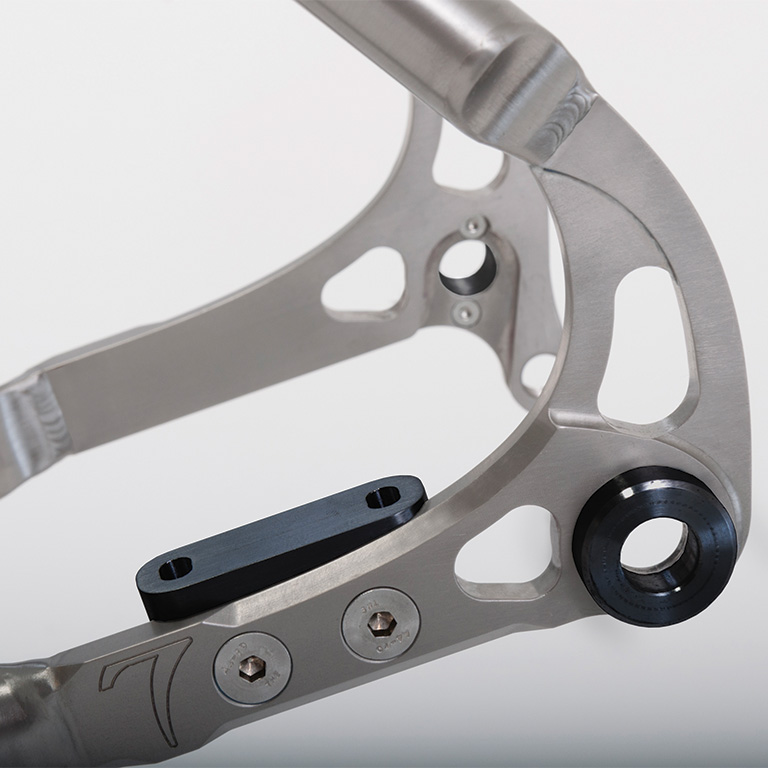 Seven Thru-Axle Dropouts
Seven's Thru-Axle dropouts are designed and engineered in-house to provide the most durable platform for our S, SL, and SLX level disc brake bikes. They are natively flat mount, and can be incorporated into any width rear triangle. Our Thru-Axle dropouts come with or without fender mounts and can accommodate 140 or 160mm disc rotor sizes.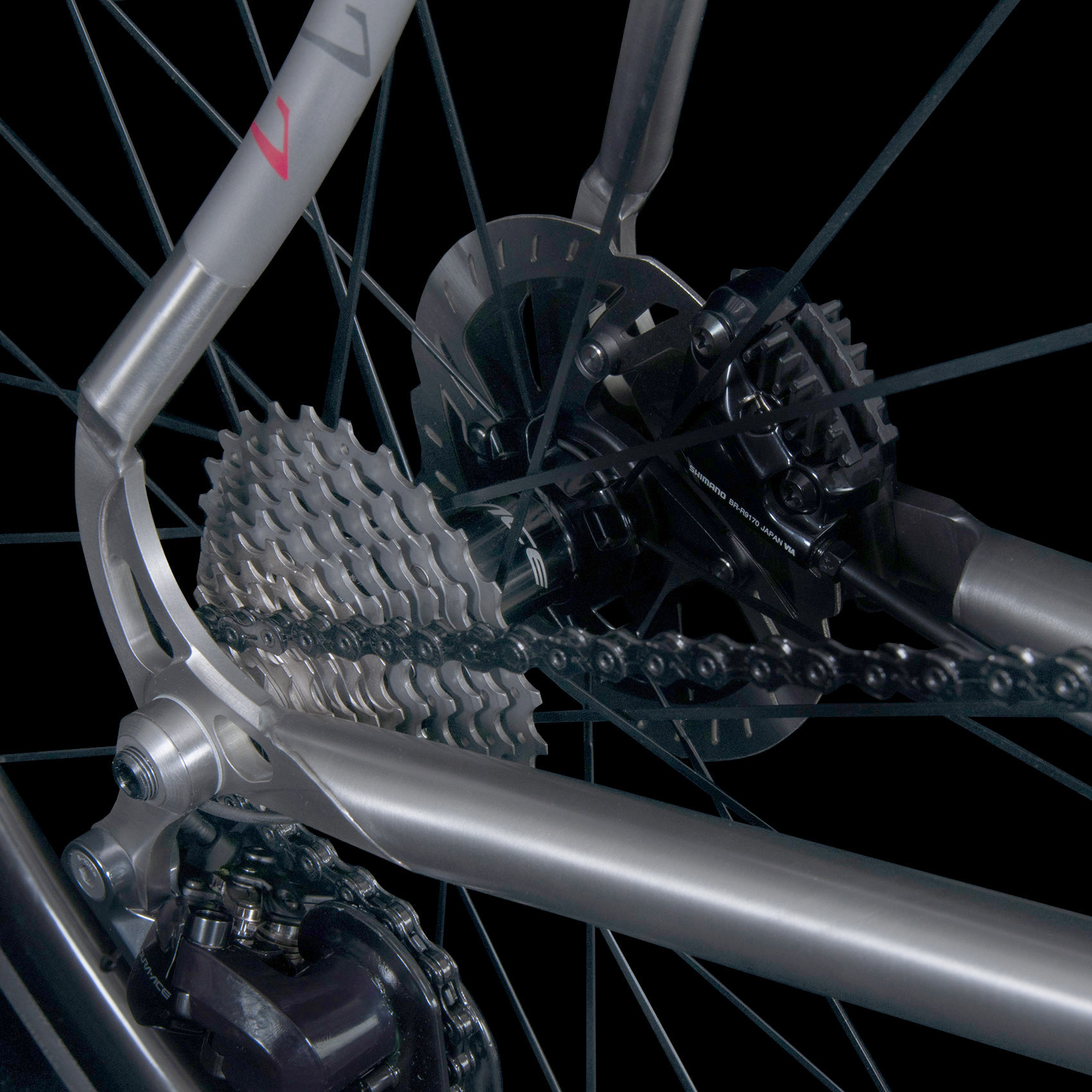 Asymmetric Fastback Dropouts
At Seven, form follows function. Our Asymmetric Fastback Dropouts embody this principle, letting go the natural tendency toward symmetry in frame design to create a platform 75% stiffer than the most popular titanium thru-axle disc brake dropout on the market.
Not only does our Fastback design create a meaningfully stiffer drivetrain for improved acceleration, but it also means better disc brake performance and alignment. No chatter, squealing, or vibration. The Fastback dropout design offers us more than twice the welding surface at the chainstay interface, and that gives us a stronger, straighter, and stiffer joint. These custom asymmetric dropouts save 60 grams of weight over our conventional disc brake dropout system.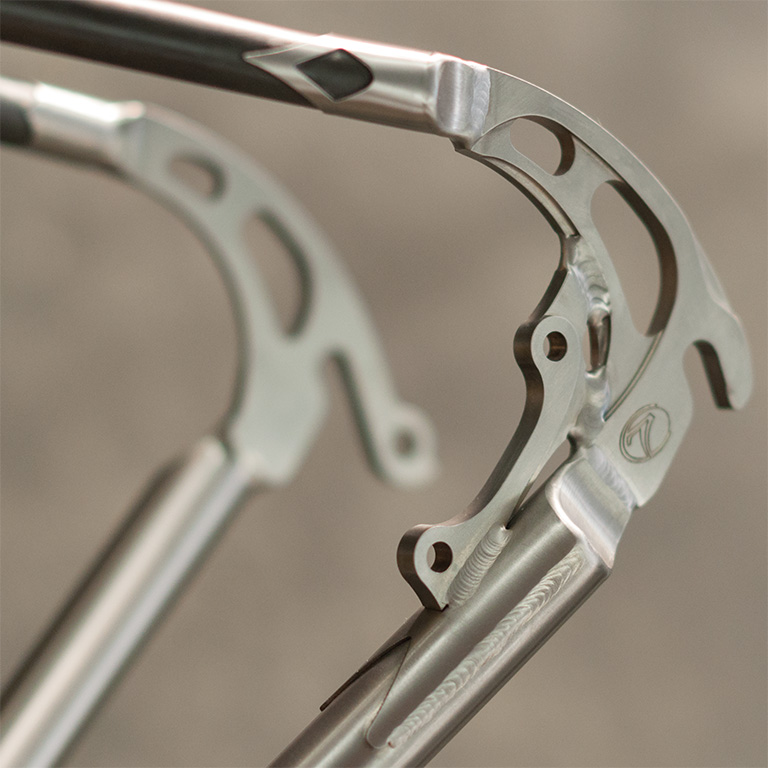 Low Mount Disc Tab
The perfect option for riders who plan to use disc brakes with their new bike, but also want to use racks and panniers. Our design positions the disc brake inside the frame, which allows you to select almost any type of rear rack. Riders now have more equipment choices and fewer compatibility issues. Whether your bike is designed for commuting, touring, or off-road expeditions, the low mount disc tab offers versatility and convenience at no additional cost. This option is available on any Seven model that accepts disc brakes.