American Custom Bicycles in Steel, Titanium and Ti/carbon mix
Charity Ride Program
Seven and Participating Retailers Team Up With the Charity Ride of Your Choice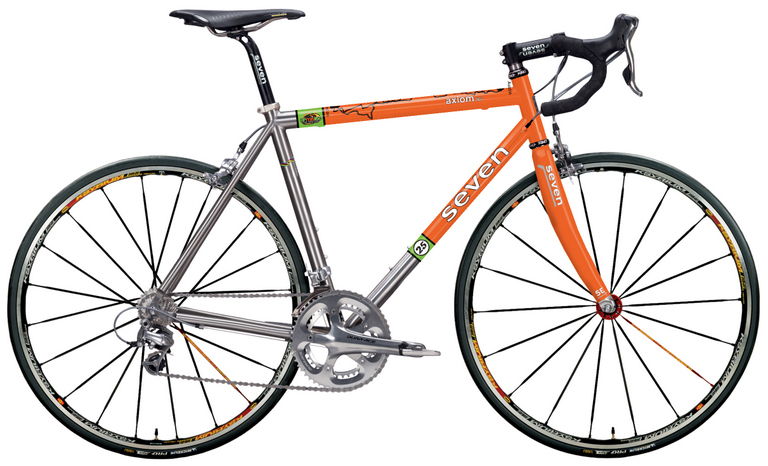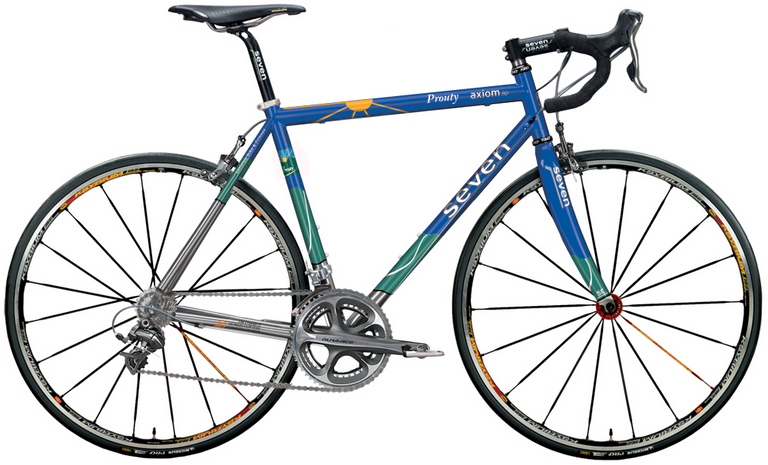 Charity Ride Participants:
Michelle Carlson
Patricia Lorbach
Cate Gallivan
Mary Harding
Charity: NYCDC AIDS Ride
Donation Page: NYC AIDS Ride
Seven Retailer: Cascade Bicycle Studio
Retailer Participating in Donation: Yes
Model: Axiom SL (formerly Axiom SG)
Special Edition Bikes Help with Fundraising and Make the Most of your Ride
More cyclists are pedaling for a cause than ever before. Now you can have the ideal bike for this year's ride, let everyone know the importance of your cause, and raise funds to support your charity, all at the same time.
Choose your bike model, tell us your charity event and the ride date, and we will do the following:
Design a limited edition paint scheme specifically for your cause
Seven and your participating authorized retailer will commit to donating 7% of the retail value of your bike to your cause
Promote your involvement on this web page with a link to your donation page
Pricing for a complete painted bike starts at $3900, which means you will generate a minimum donation of $273 to your cause. In order to be fully accustomed to your new bike, we recommend placing your order at least twelve weeks prior to your event.