U.S. Built Custom Bicycles in Titanium and Titanium-Carbon Mix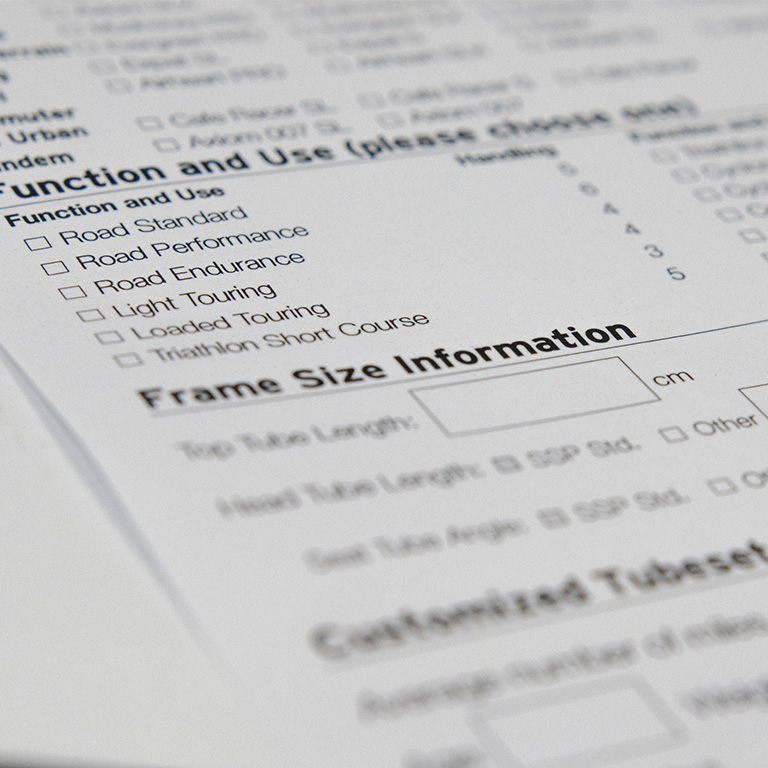 Signature Size Program
Suppose you weren't even considering a custom bike, but you'd like all the quality and benefits of a beautifully handcrafted Seven. Then consider our Signature Size™ frames. Choosing any Seven model in one of literally dozens of these expertly designed sizes is as fast and easy as ordering any stock frame. But you get so much more. You can order a Signature Size™ as is, or with just 10 simple steps, you can select an array or custom options, including rider-specific tubing, top tube length, cable routing, rack and fender mounts, and your choice of decal colors.
Contact your local Seven retailer or call us at 617-923-7774 to speak with one of Seven's Customs Specialists to help you decide.
Use the PDF files for printing and faxing.
Signature Size Program™ (Road)(PDF)
Signature Size Program™ (Mountain)(PDF)