The Sevenduro 2x2 Scrambler
A dual-wheel bike design offers some obvious and compelling benefits, including: having two bikes in one, ride optimization regardless of the season, single ride perfection, and versatile travel possibilities. So the benefits are clear, but constructing a bike to ride optimally for two distinct wheel sizes is a big challenge. If poorly executed, you end up with a bike that does nothing particularly well. This is where Seven's experience pays off.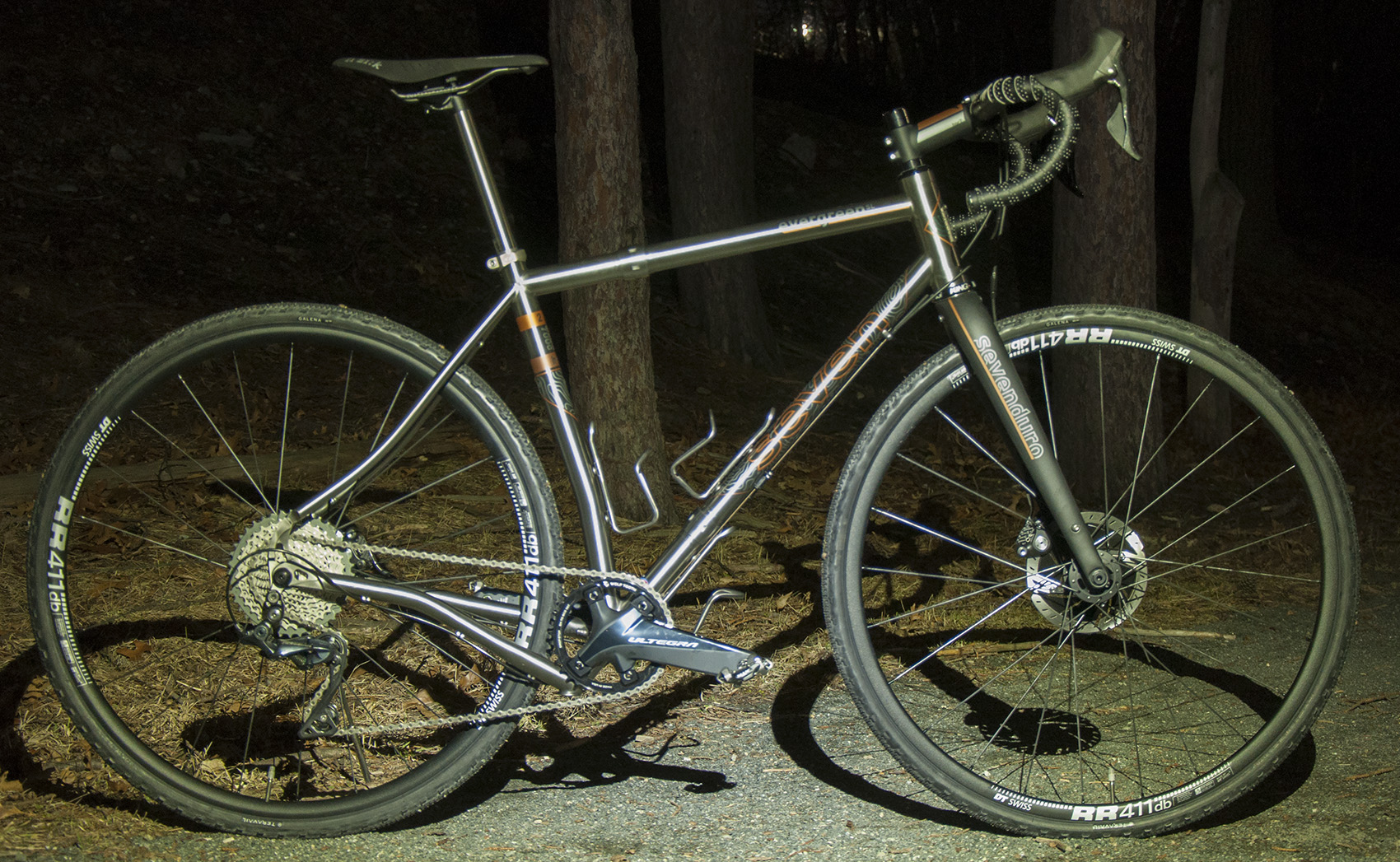 Design Goal: Two Bikes in One
For this specific design project we optimized for these two distinct ride functions:
A bike ideally suited for fast gravel and dirt road riding in hilly terrain.
A bike optimized for New England mixed terrain riding: sections of singletrack with equal sections of paved roads — and a bit of everything else thrown in.
These two bikes are very different in function, and therefore design. How do you get this to work? Beginning with tire choice and wheel diameter decisions, the optimal design produces a frame geometry that allows for versatile rider position, fine tuning for each type of riding.
Changing with the seasons: In some areas of the world — like New England — you have four or more seasons. It's difficult for one bike to be optimal for all seasons when the conditions include ice, snow, mud, and dusty, parched dirt. The 2x2 can handle all of these conditions with surefooted control.
Single ride perfection: This means that your bike can be perfectly tailored to any given ride. Two wheel sizes can mean a lot more than two ride type options. A 700c wheel, in the 2x2 configured bike is good for everything from fast club rides to all day mixed-terrain adventures, with a quick tire swap. In 650b mode, you can do a 600k brevet or ride your favorite flowing singletrack with that same simple tire change.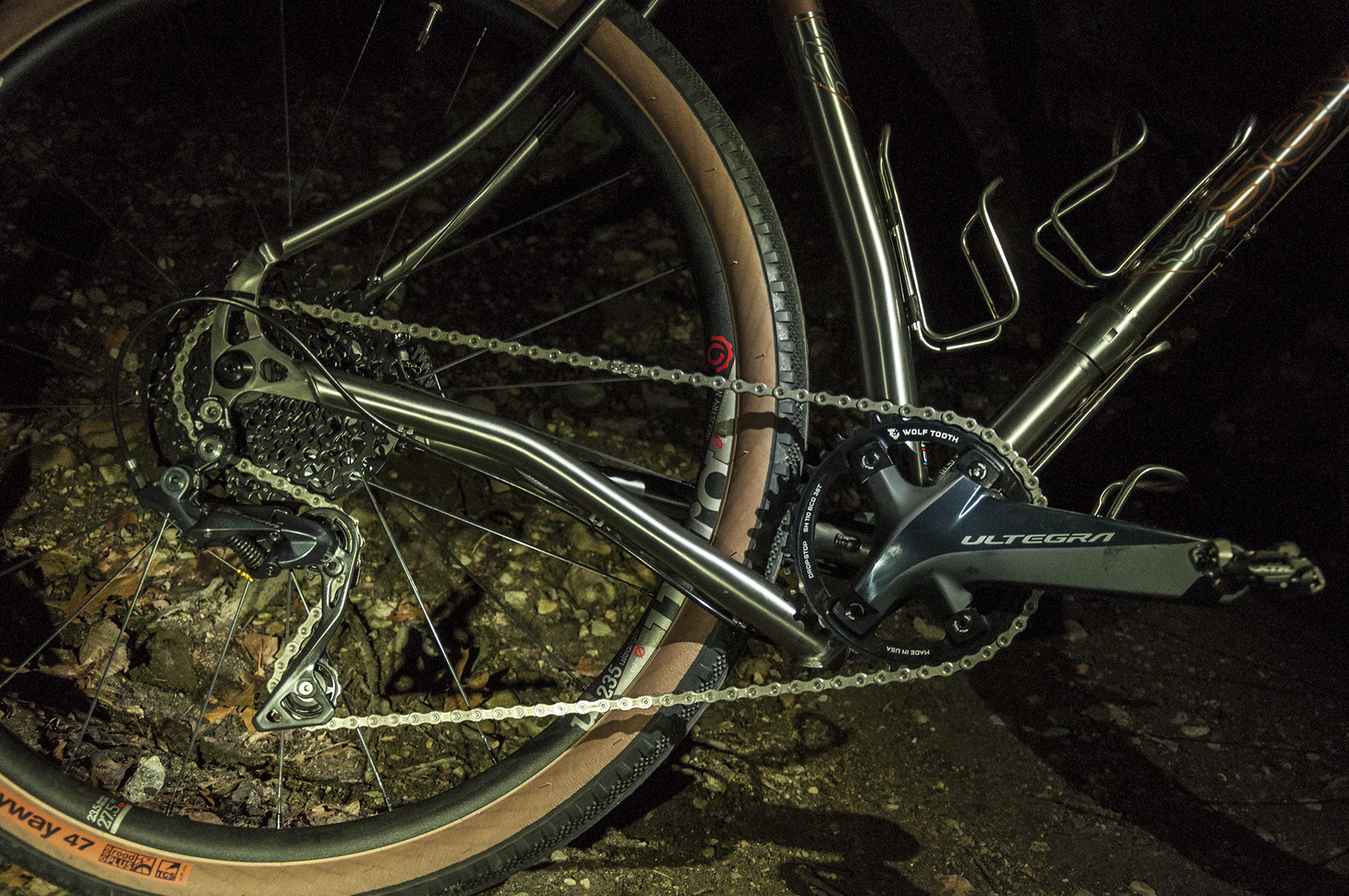 Gordianot One-Inch Chainstays
Seven's Gordianot chainstay solve the intractable problem and conflicting desires of having short chainstays, big volume tires, a stiff drivetrain, contemporary chainring options, and a bike that will provide a lifetime of service.
The specifications for this Evergreen 2x2 drivetrain and chainstay are:
Chainstay length: 42.0 cm. We could have gone shorter, but 42 is short by any measure.
Maximum tire width: For 650b the maximum tire is 50c. For 700c the maximum tire is 43c. The clearance with these tires is still significant — to Seven's standard.
Chainrings: This bike was optimized for a 42t 1x set up. The design works with a compact double, too. The 2x2 as shown has a 28t single ring.
Disc rotor: Maximum 203 mm. The 2x2 as shown has a 140 disc.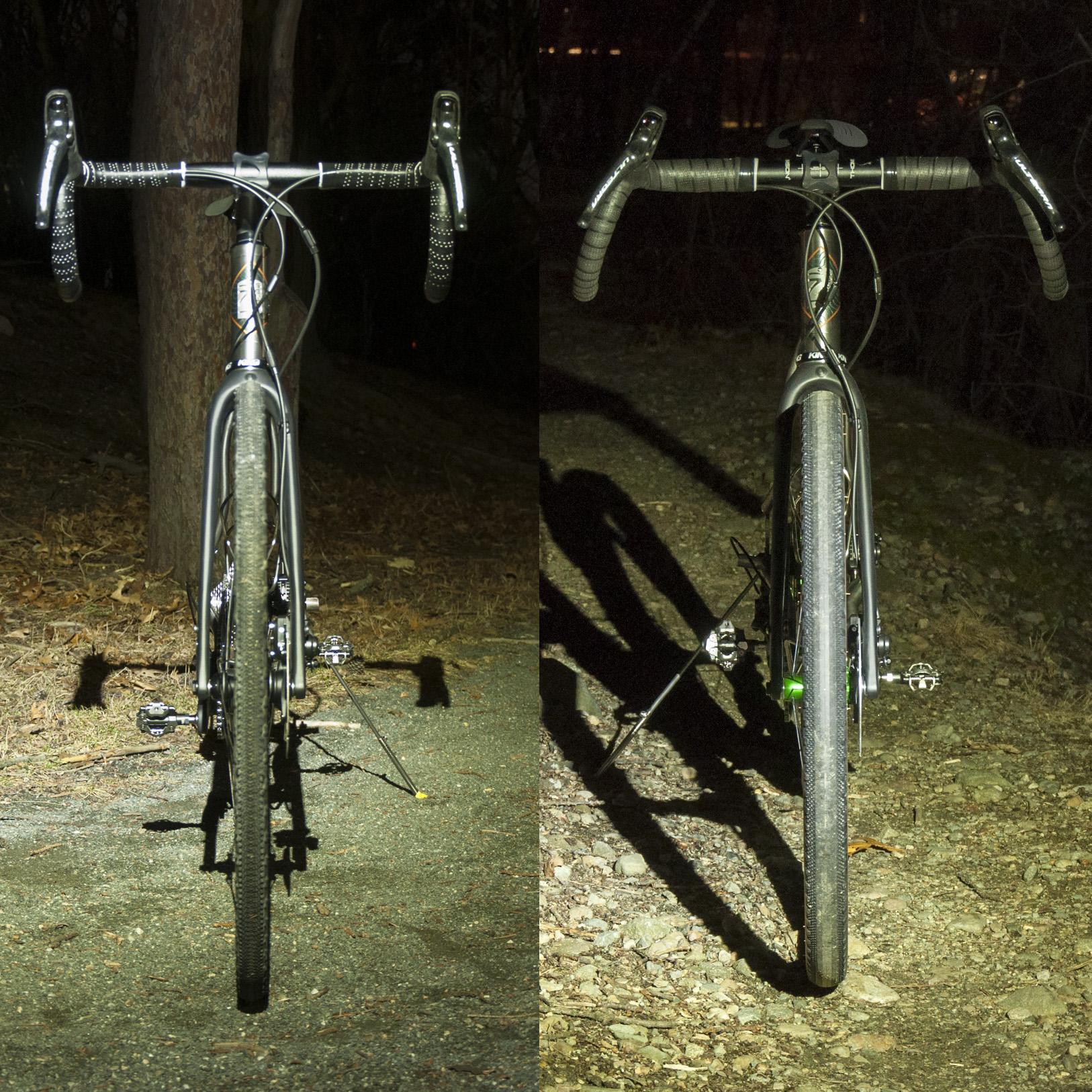 Hot-Swappability
"Hot-swappable" means changing the bike's function from one extreme to another quickly — about 60 seconds — and without the need of a mechanic.
With this Evergreen 2x2 we have two hot-swappable modes. The first configuration is a pure gravel riding setup for the 700c wheels, we call it the Sevenduro Mode — because it's designed for endurance gravel rides. It's lightweight and provides a perfect gravel balanced rider position.
For the second hot-swap configuration we've optimized for 650b riding. We've tagged it the Scrambler Mode — named after a type of bandit off-road motorcycle race. The Scrambler Mode has a flared drop bar for better trail handling, wider grip stance for more control, a shorter stem for slighter reach and improved body language control, and slightly higher front end to facilitate rolling over logs and other adventure obstacles.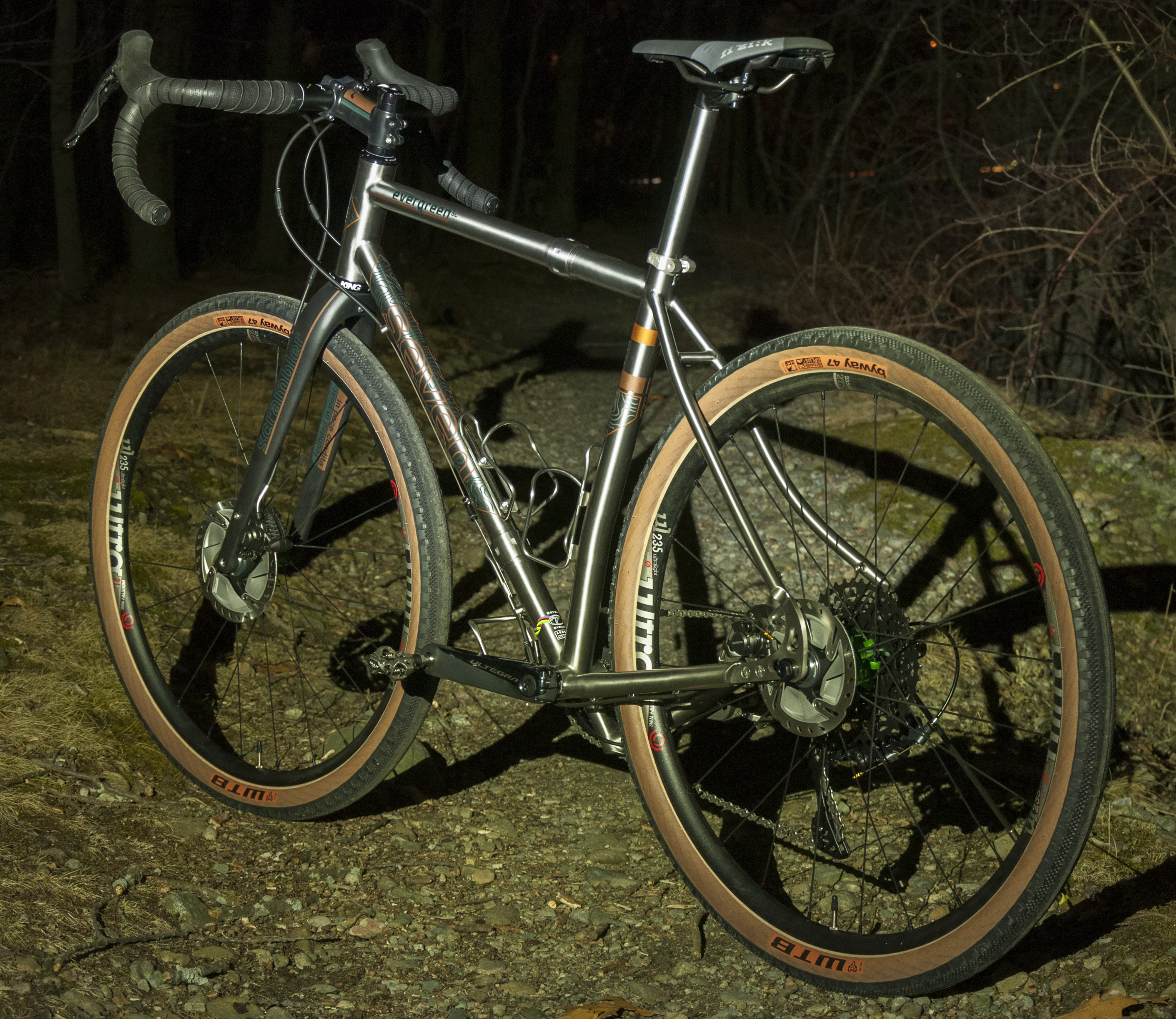 MotoCC Seat Stays
The job of Seven's MotoCC seat stays is to keep the rear wheel tracking on the ground through improved traction. We accomplish this through our three dimensional set of stay bends. One of the bends in across the plan of the frame and one of the bends is a 45 degrees to the first bend. This form maximizes bending at all angles so you'll have improved rear wheel traction no matter what's happening at your center of gravity.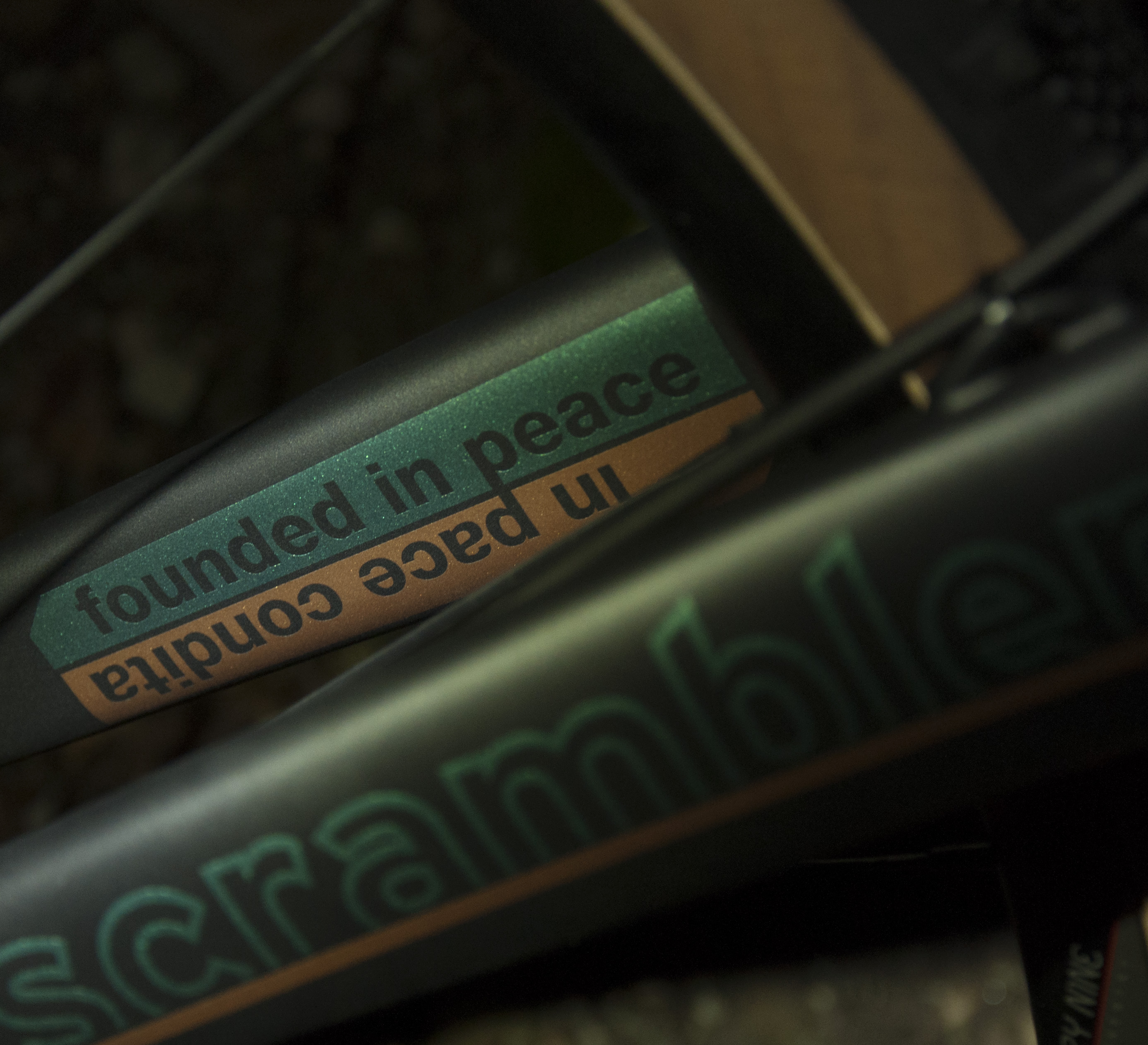 Versatility of the Matador Fork
We introduced the Matador fork as an evolution of the mixed-terrain forks popular over the last few season, including our own Max 45 fork, as well the ENVE GRD, CX Disc, and Road Disc forks. As bike designers, we felt a strong need for a 12mm thru-axle, long-raked, wide-clearance fork that was natively flat mount and offered fender mounts.
The Matador features prominently in the 2x2 build, because it affords us clearance for 650b x 54mm (2.1) tires as well as 700c x 45mm tires. So, whether you're riding disc road, gravel, single-track, rando, commuter or a combination of all of them, the Matador is a valuable go-to, with the best handling, the most versatility and the least toe-overlap of any other fork on the market.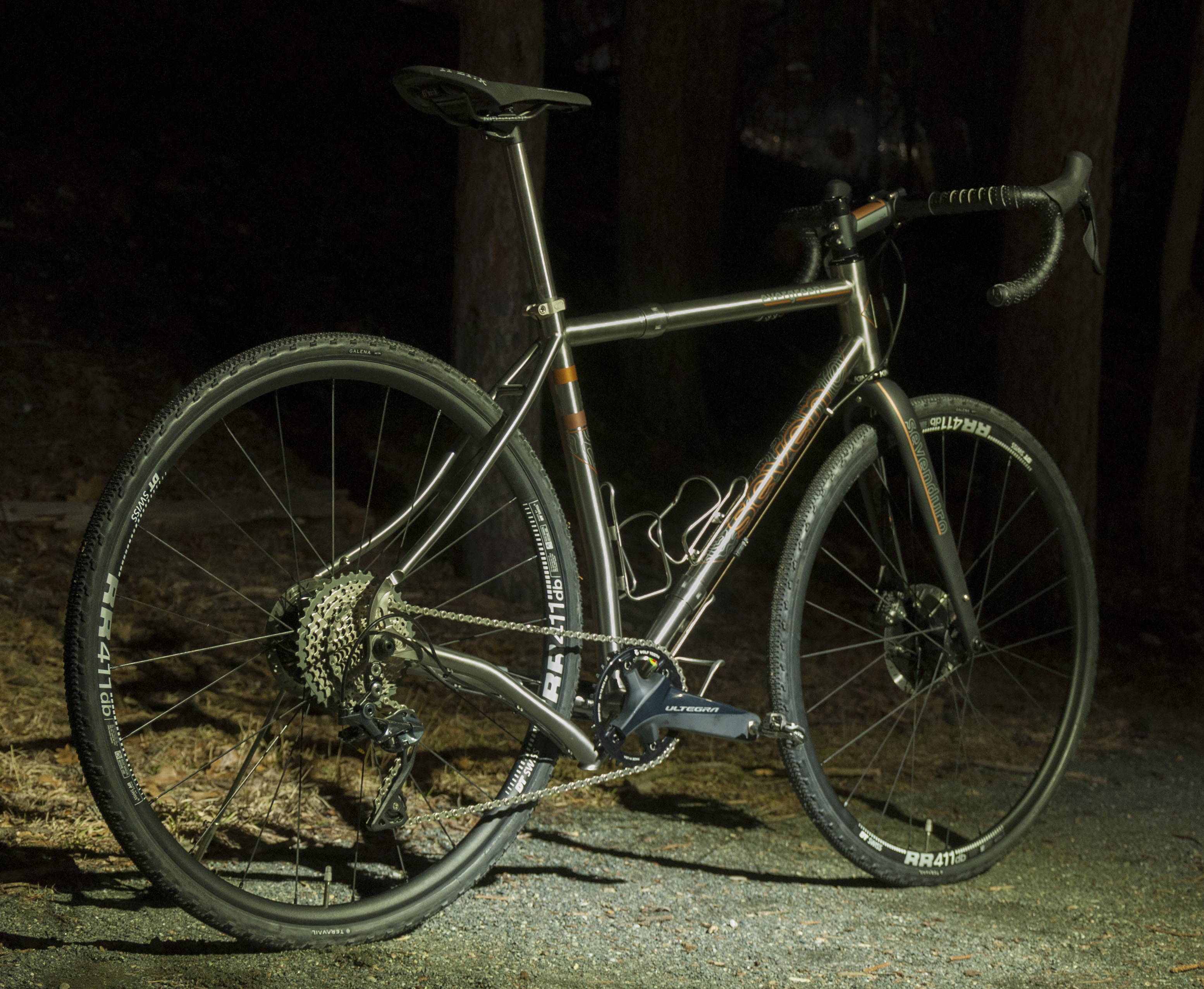 XV Upgrade
The SevenDuro 2x2 Scrambler features the XV upgrade package. The XV upgrade has all the elements of the XX upgrade with only two exclusions that make the package ideal for travel bikes and traditionalists.
The XV alterations from the XX upgrade are a standard external seat post binder rather than the internal binder on the XX upgrade and your choice of metal seat post.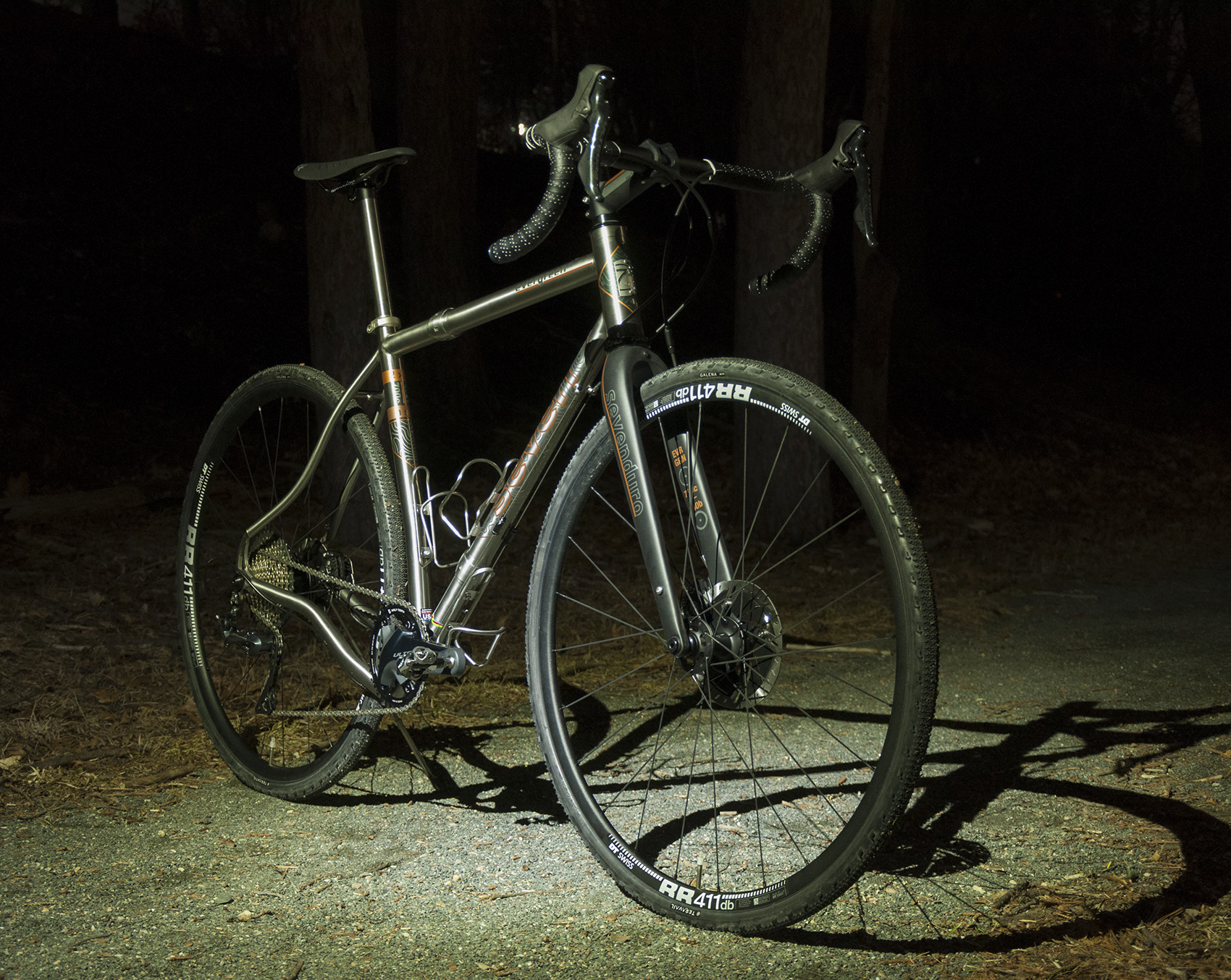 Travel Versatility
The 2x2 doesn't need to be built with BTC couplers for travel, but it does make a great, versatile bike to take on all your far-flung adventures. You choose the wheel and tire sizes and then you're ready for anything — from a New Zealand trail traverse to a long cobblestone ride in the heart of Belgium.
BTC Couplers for Traveling
There is no better way to travel than with your own bike. Being in a new world with your favorite machine enhances you experience. Descending the Stelvio on a rental bike is memorable. Descending that same pass on your own familiar bike, that you may know better than yourself, makes those switchbacks more compelling.
The BTC coupler option provides the best way to travel anywhere in the world with your bike. The case packs small so you can get in any taxi anywhere. 30-45 minutes of build time and you're ready to have some of the best rides in your life.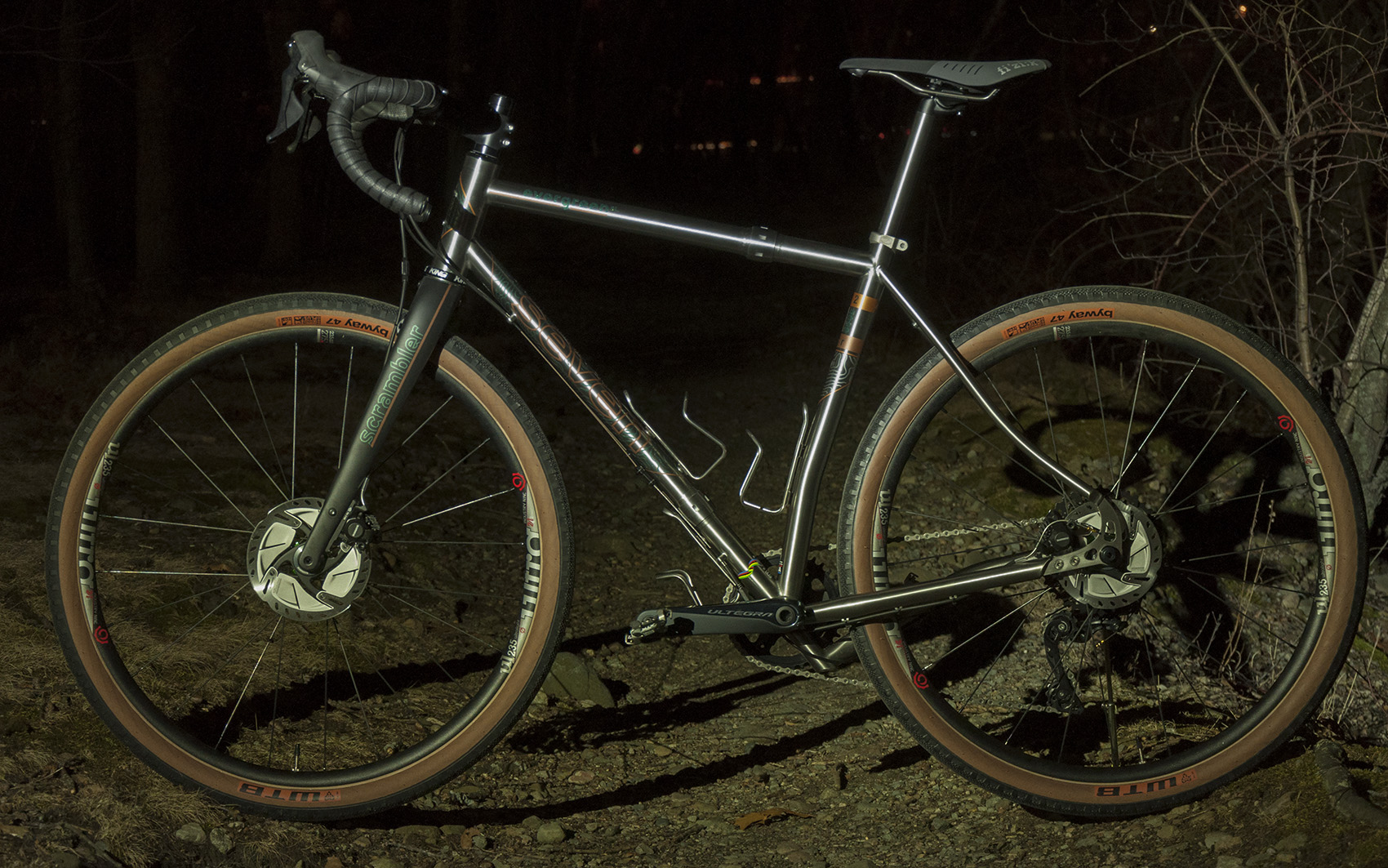 Curved Seat Tube
Sometimes a contoured seat tube is required in order to make the chainstays short while fitting big tires. And sometimes it's a benefit for ideal fender setup. We bend the seat tube to fit precisely to the fender's diameter. Each curved seat tube angle and radius is rolled specifically for the individual frame. The angle is set based on the rider's requirement.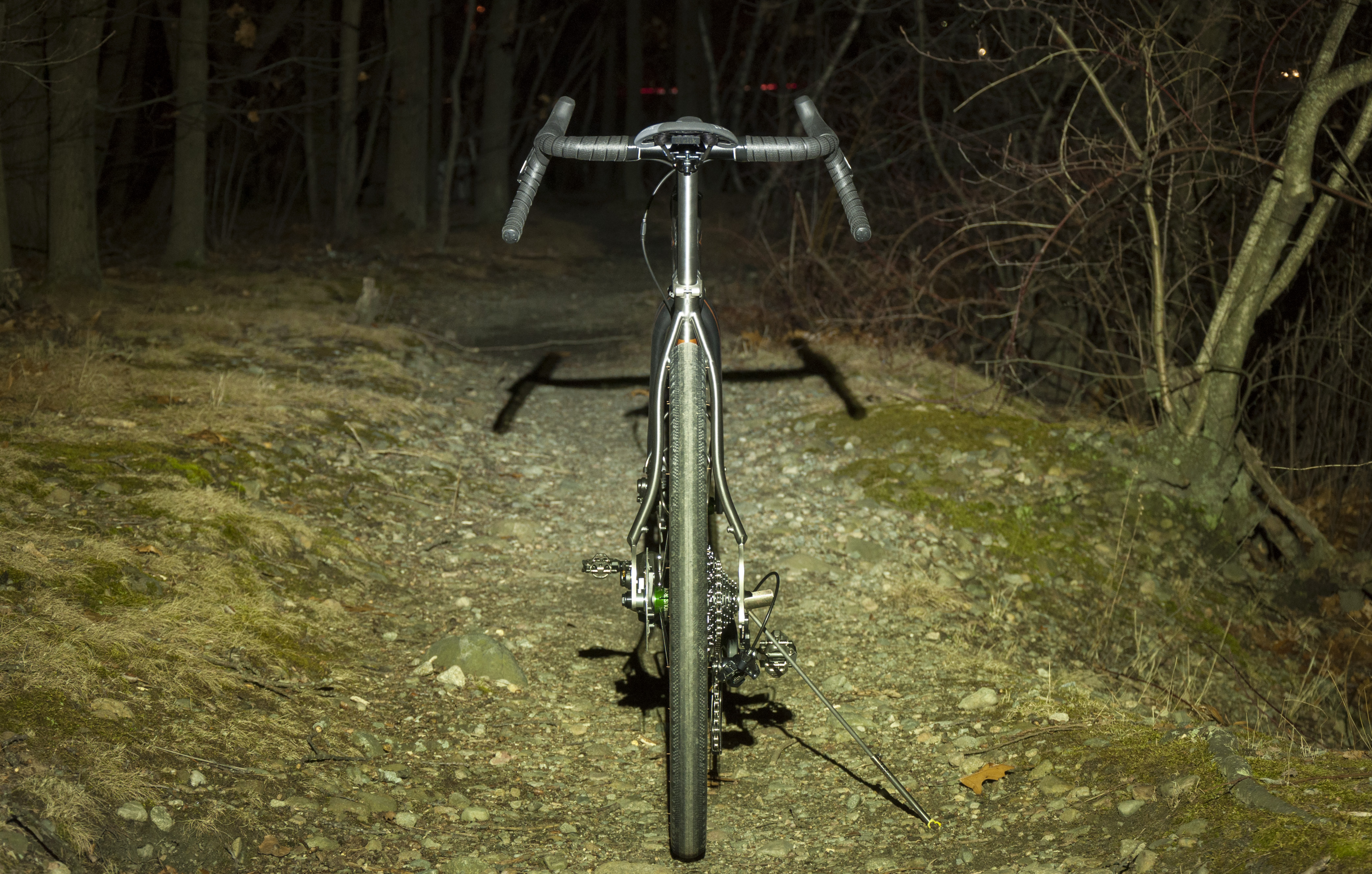 Hidden Fender Mounts
These are exactly what they say. Hidden when not in use. Unobtrusive and ready for use.