Seven's Four-Season Sola 2x2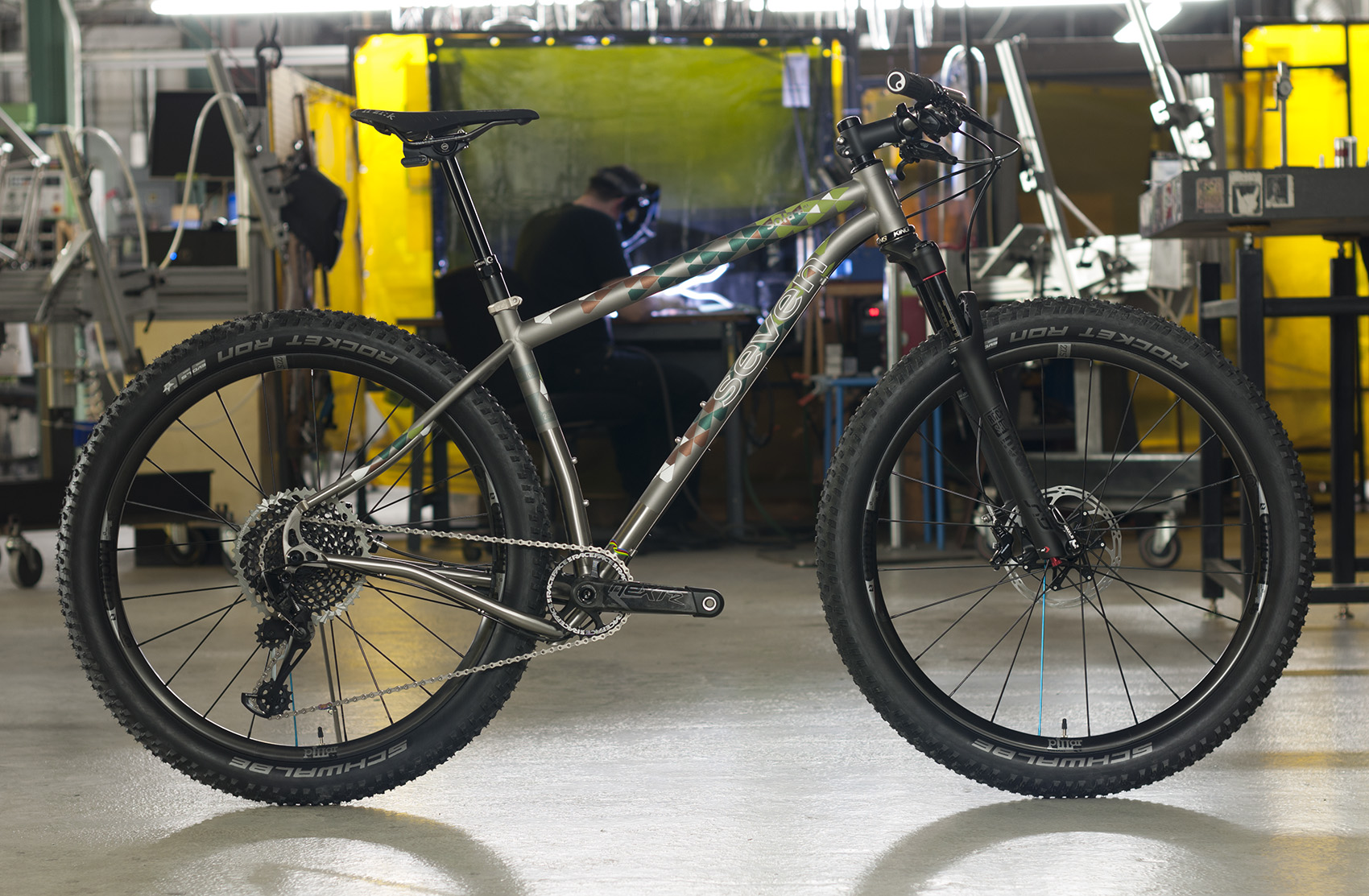 Design Mission: Create the most capable four season bike possible. As cyclists we are keenly aware of the weather and the many challenges it presents. Any cyclist who lives in an area that experiences four true seasons, like our home here in Massachusetts, will want a bike capable of tackling whatever the weather throws at them.
After building about a dozen variants of a year-round bike, we packed all our experience and research into this one broad-use, high-capability bike.
For summer and fall, with 29er mountain tires, the bike is a fast and agile race-ready bike, setup for technical single-track and short, punchy climbs. In the winter and spring, with 27+ 3" tires, the bike can do anything and go anywhere, with or without studs, in snow, ice, mud, or frozen terrain.
Seven's Hot Swap design means you're ready to ride in any conditions within minutes.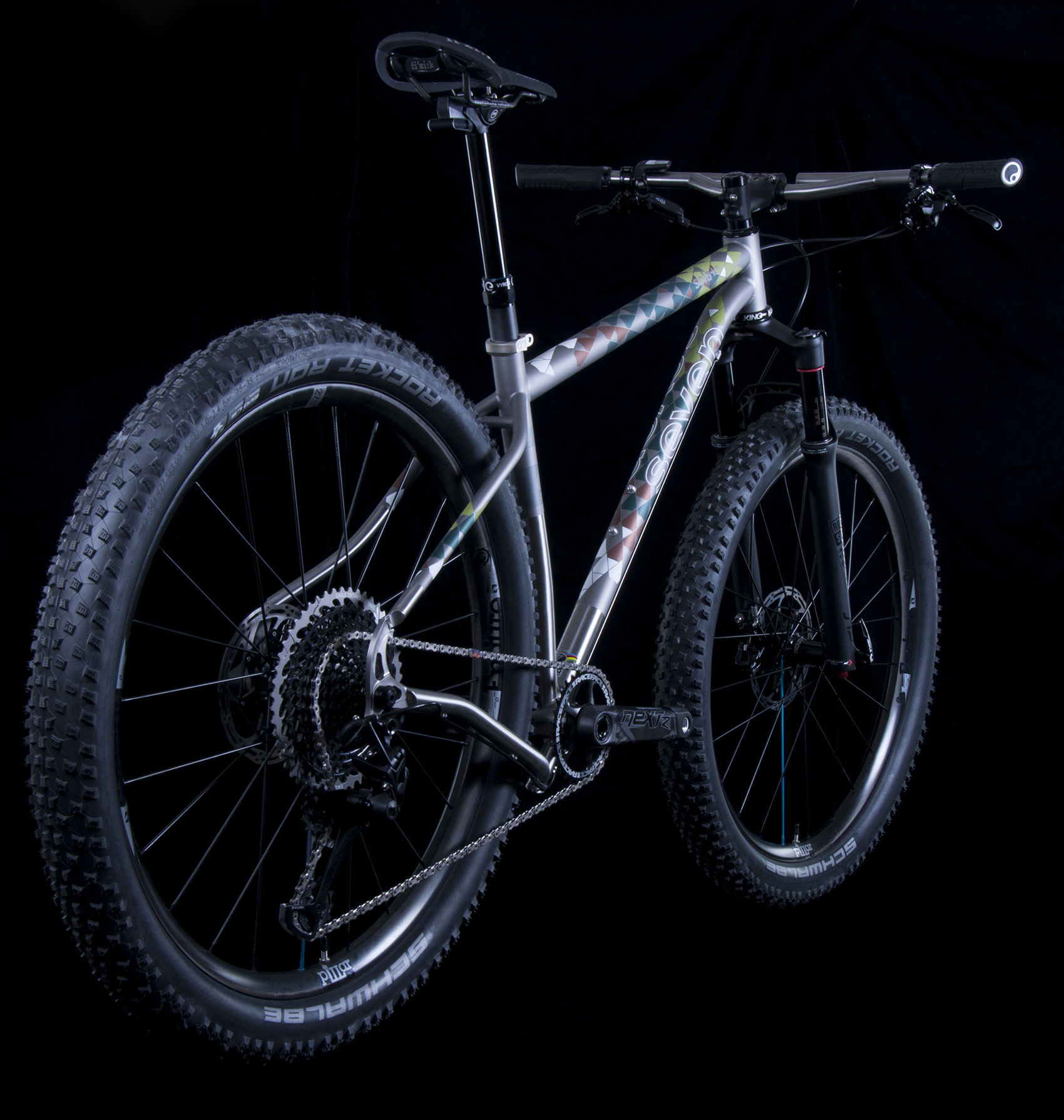 This Dual Mode package consists of two distinct elements: The 2x2 kit and the Hot Swap kit. You can choose either kit or combine them together, as we've done with this bike.
The 2x2 Kit is two sets of compatible wheels that Seven carefully curates to excel at both adventure riding and performance riding. We consider tire preference front and rear, including tread, compound, width, tubed or tubeless, intended use, rotor type, and cassette range. We even have a clever chain tension solution to adapt cassette systems that vary greatly. Pricing starts at $995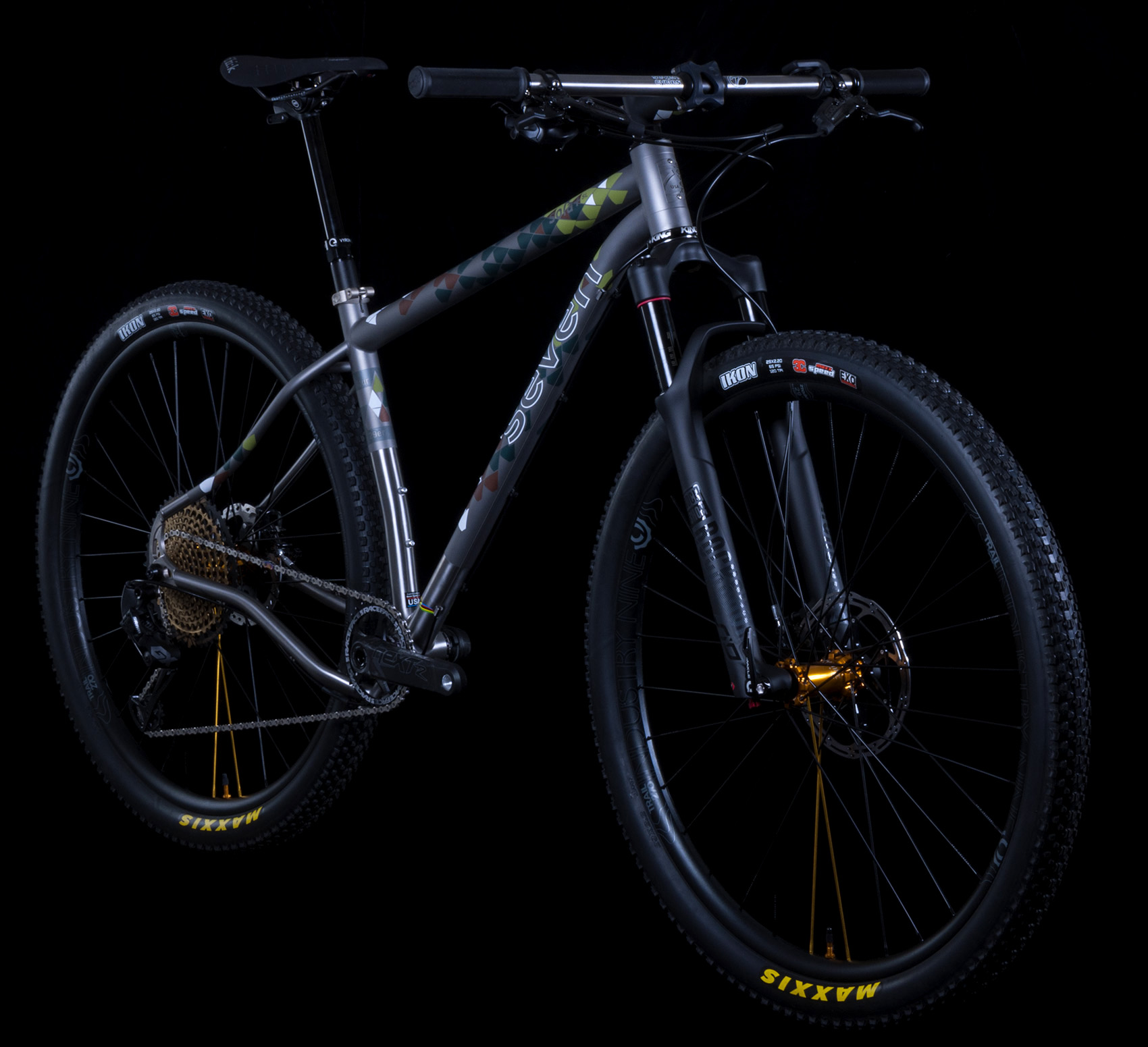 The Hot Swap Kit is two handlebar-and-stem systems, a race-optimized combo that is lighter, narrower and lower to yield easy race positioning and agile handling, and an adventure bar/stem combination. The Seven Adventure bar has a tighter bend and more rearward down-sweep for a perfect ergonomic hand position — beneficial for longer rides and rougher terrain. It has lots of mounting space for electronics, feed bags, sweet rolls, and more. A gap in the front of the cockpit makes for easy parts mounting. In this mode, the grip position is wider for more leverage turning the generous 3" tire in harsh conditions. 2 cm of rise produce a more comfortable endurance riding position. The bar's sweep back is greater to reduce the reach and improve hand position ergonomics. In this mode, the stem is also shorter to further reduce reach and make it easier to distribute weight. The 2x2 kit starts at $995.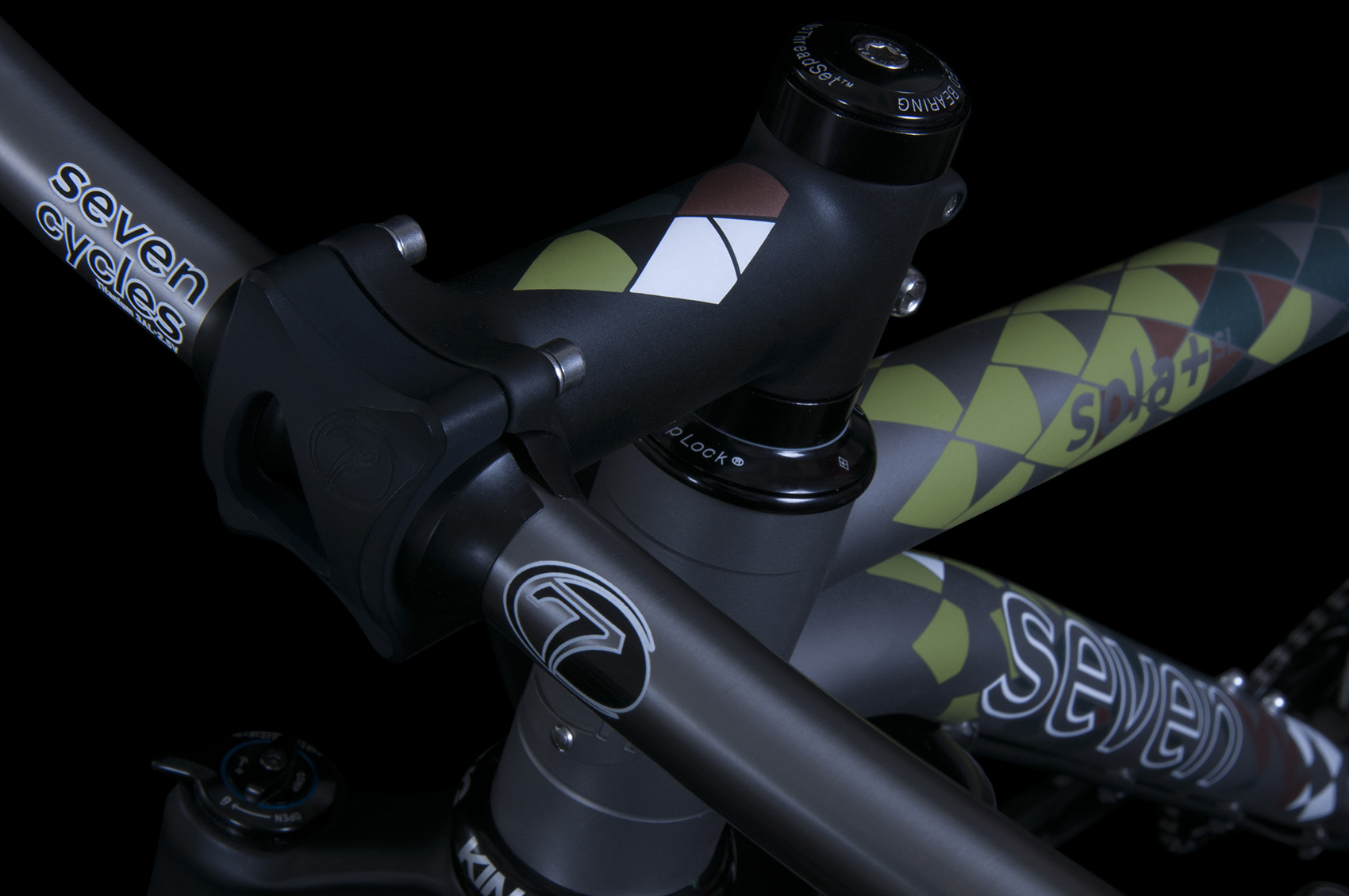 This Dual Mode setup can be swapped in minutes. If the temperature is dropping overnight and the trails will be icy, no problem. Looks like it's going to be 70 degrees and sunny, ditch the studs and install your 29er performance wheels in a matter of seconds.
Note: The adventure bar is available for $495 and only with a complete Seven bike order. The bar is not available for individual purchase.
Race Ready Speed AND All-Season Adventure
Designing a bike that's race capable and well-suited for all-day rides is trickier than it might appear; some might say impossible, simply because stock bikes that set out to meet two goals inevitably make compromises in rider position, rider balance, component options, or handling geometry.
Because we design each bike from the ground up, we free ourselves of many of the constraints stock bikes begin with. By optimizing the position and handling for one riding style, with zero compromises, we make designing for the second ride style much simpler.
Race Ready Mode: Fast, light, and agile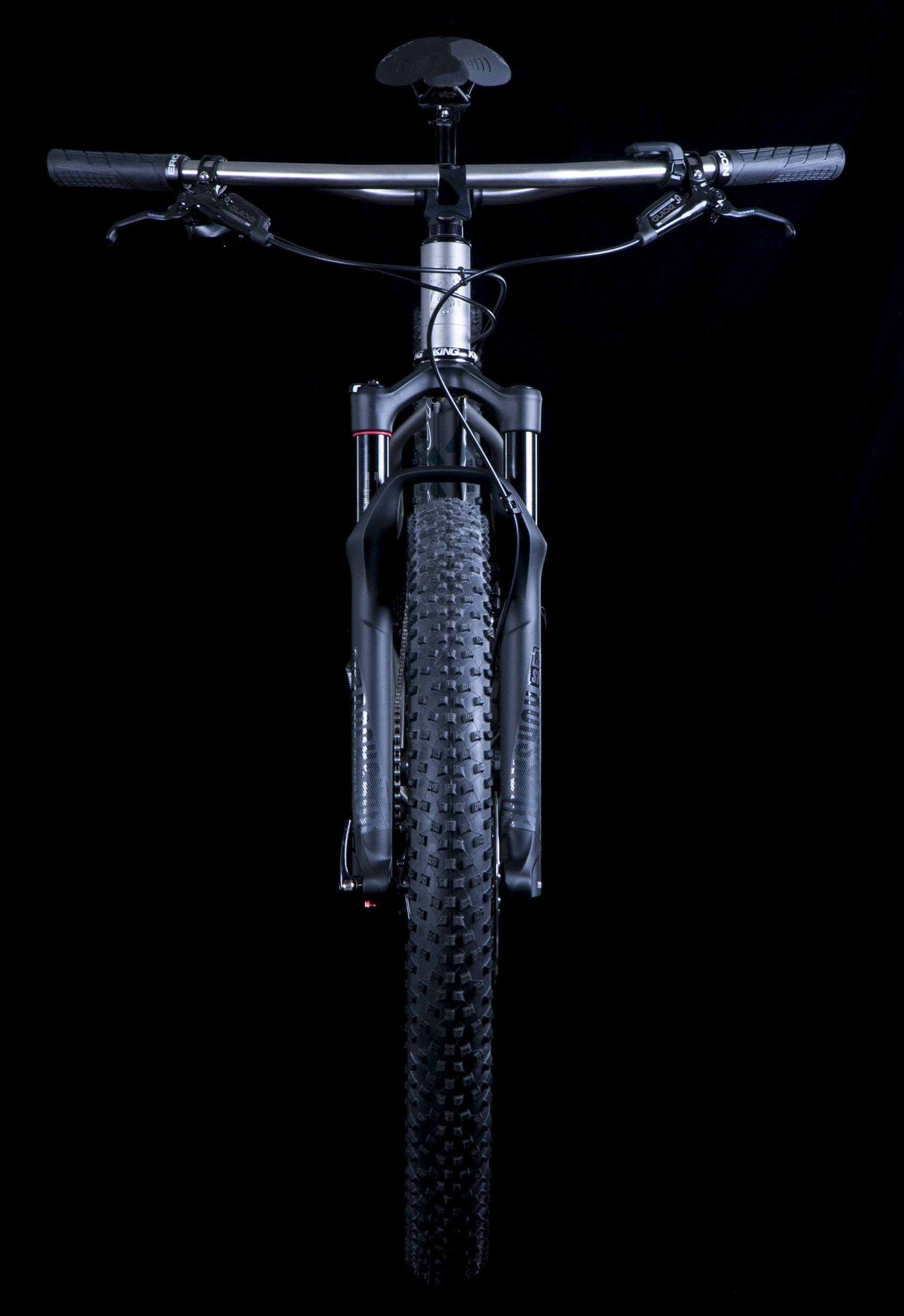 Wheels: 29er wheels with 2.35" tires. We race with a 2.1" rear and 2.35" front, but we optimized the bike to fit 2.35" tires, so we have more options and fewer limits.
Race fit, position, and handling:
Longer reach for better power generation. A position 3.5 cm longer than the Adventure Mode through the use of a 10 cm stem, a shallow bend flat bar, and a rearward saddle position. The narrower bar counterbalances some of the reach gain for a very balanced feel.
Lower, lighter front end for enhanced speed and handling. The bar and stem combination are flat and fast, about 2.5 cm lower than the Adventure Mode.
Center of gravity about 0.5 cm further back over the rear wheel for quicker front-end handling and better rear wheel traction.
Higher center of gravity by about 1.5 cm. This enhances the bike's quickness. It also allows for higher speeds through technical rock gardens and other obstacles. A higher center of gravity improves and accentuates body English. The bike will respond more instantaneously to rider input.
Adventure Mode: All-day rides and exploration where comfort, durability, and surefootedness are priorities.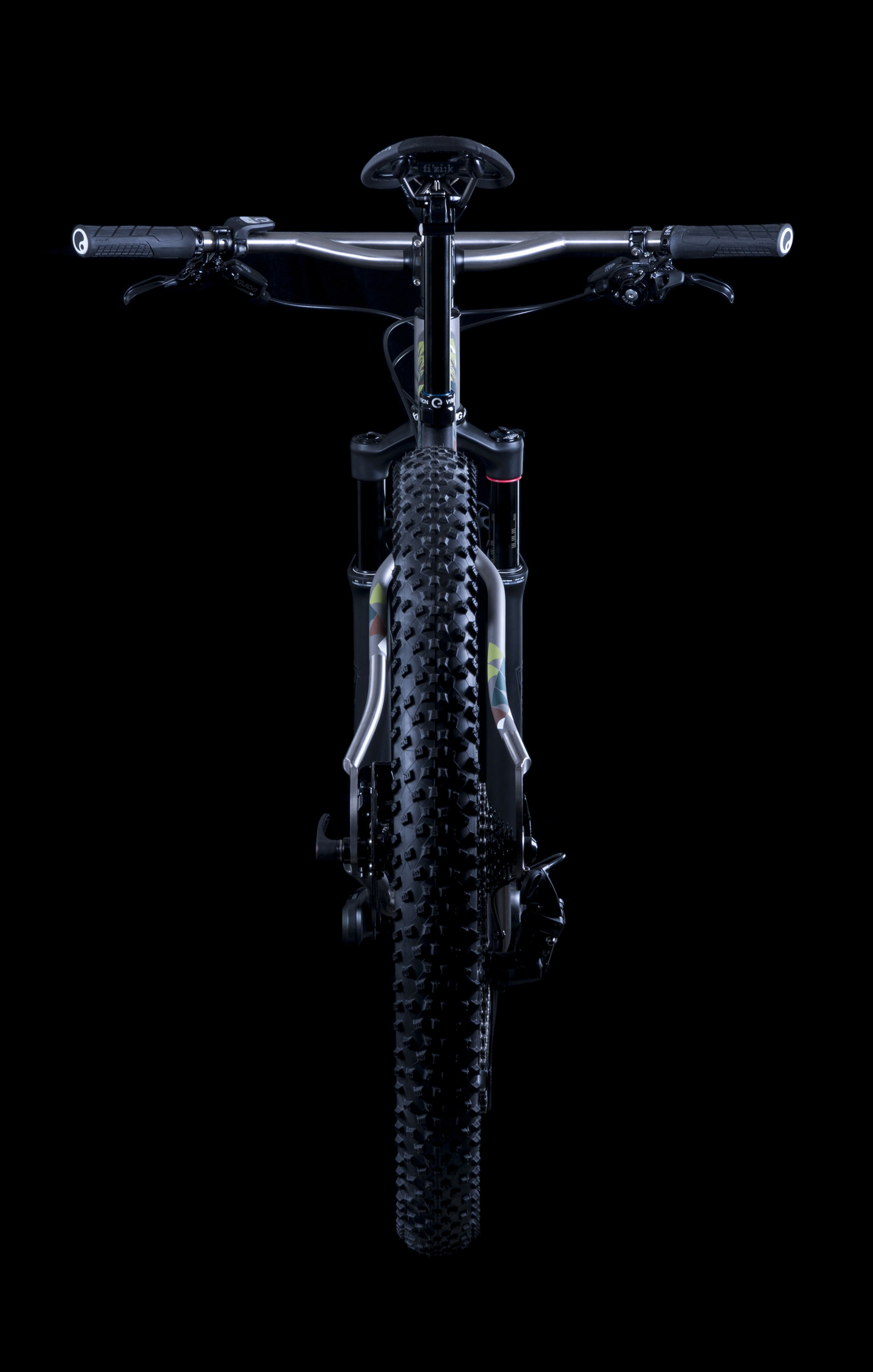 Wheels: 27+ wheels 3.0" tires. The bigger tire allows for significantly more traction, stability, durability, and comfort in just about any situation. Snow, ice, frozen ground, rocky terrain, slippery roots, primitive trails, no trails. This tire is ready. Leave your dualie at home.
Adventure fit, position, and handling:
The reach of the bike is about 3.5 cm shorter for a more comfortable all day ride position.
The grips are higher by about 2.5 cm for a more ergonomic endurance rider position.
The center of gravity is about 1.5 cm lower for a more stable easy handling ride.
The stem is shorter to make loaded bars easier to handle.
The rider position takes into account a loaded bar. We've optimized center of gravity to account for a large saddle bag and handlebar feedbags and more.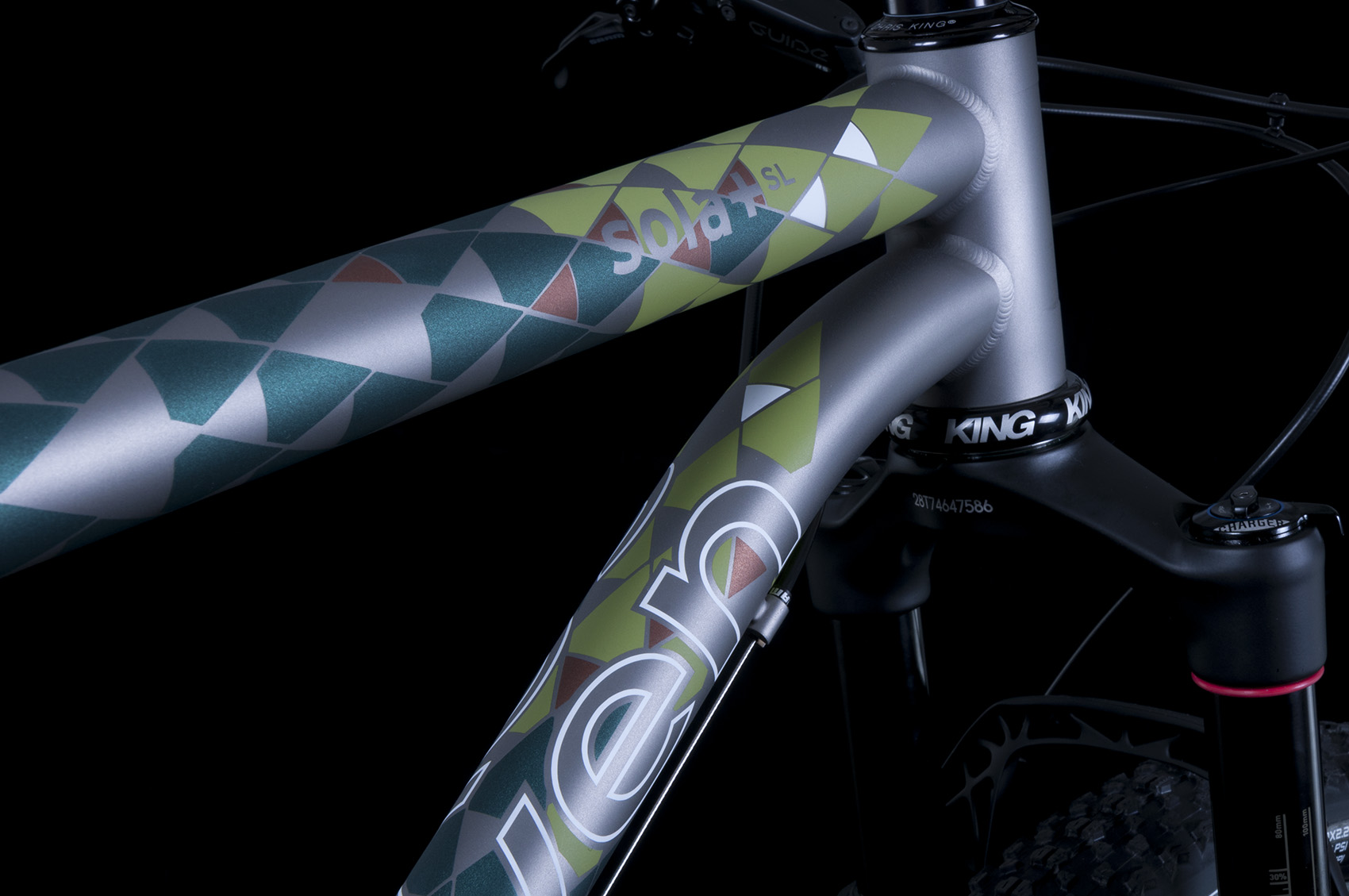 Learn more about this bike's Four Seasons special edition paint design.