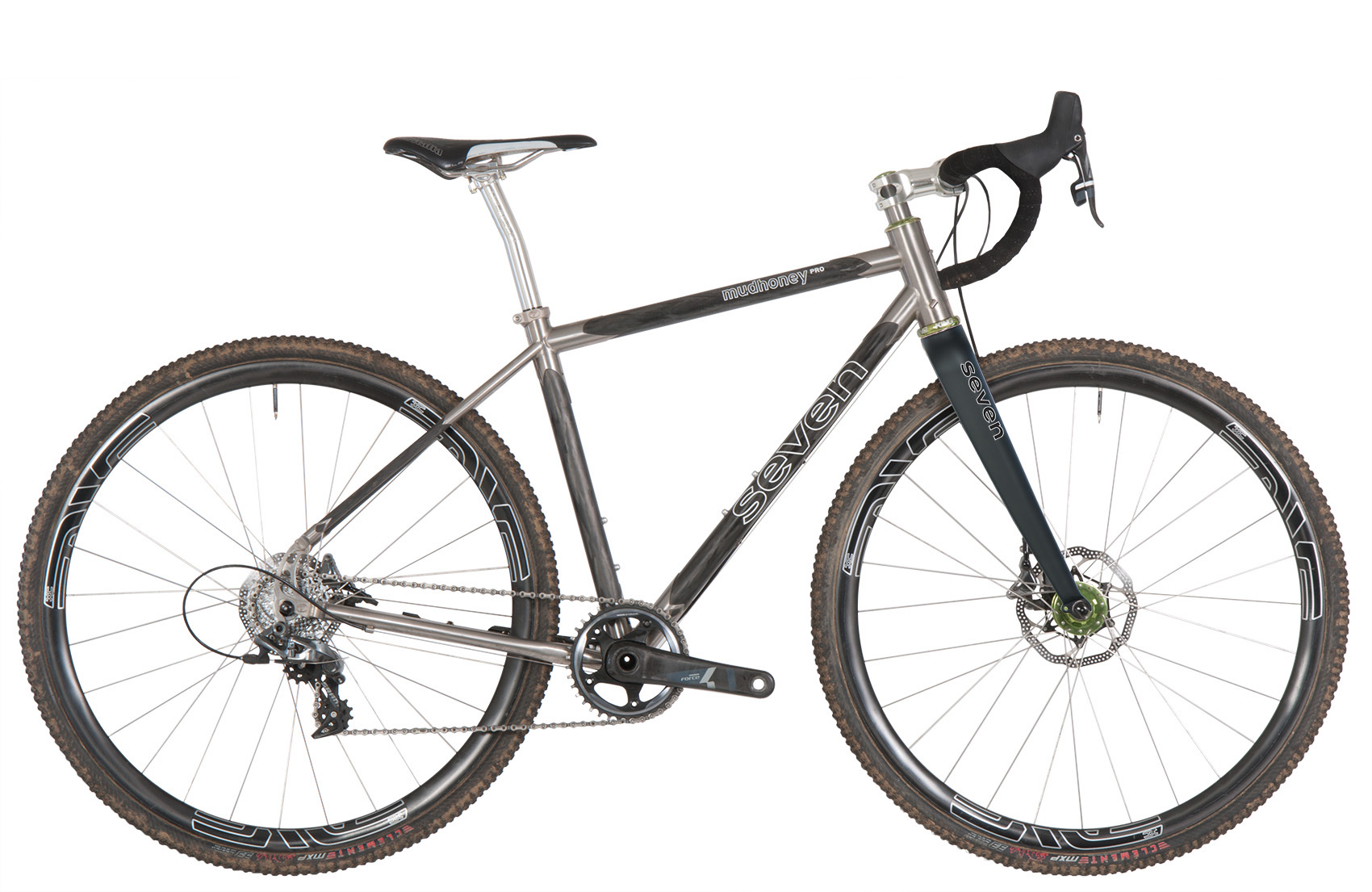 Basic Build Kit
You're looking at Seven's most advanced cross bike ever. With the PRO we've removed every extra gram of material. Your shoulder will thank you. Carbon tubing for excellent vibration damping. Titanium lugs and chainstays for durability. Pick your line and drop the hammer. You will not be disappointed.
Details
Usage: Touring, Commuter and Urban, Cross Race
Average Frame Weight (lbs.): 3.0
Tubeset: Seven's Cirrus TC™ Carbon Fiber and Titanium
Features and Options
Optional Features: rack mounts, fender mounts, third bottle mount, cable routing options, electronic shifting, 650b wheel, custom name decal
Optional Features with Upcharge: single speed version, carbon belt drive, custom color decals, custom paint
Sevens can be built with your choice of components. For details and price quotes, please contact your retailer.
"I trust my friends at Seven to think through every last detail with me, to give me a bike I can win on year-after-year. That sort of partnership is invaluable for racing."
–Mo Bruno Ro