Ordering Your Seven
Order your Seven using our exclusive Custom Kit™ or through our Signature Size™ program. Contact or your local Seven retailer to help you decide which method is best for you.
Use the PDF files for printing and faxing.
To request a brochure, please visit our brochure request page.
Custom Kit™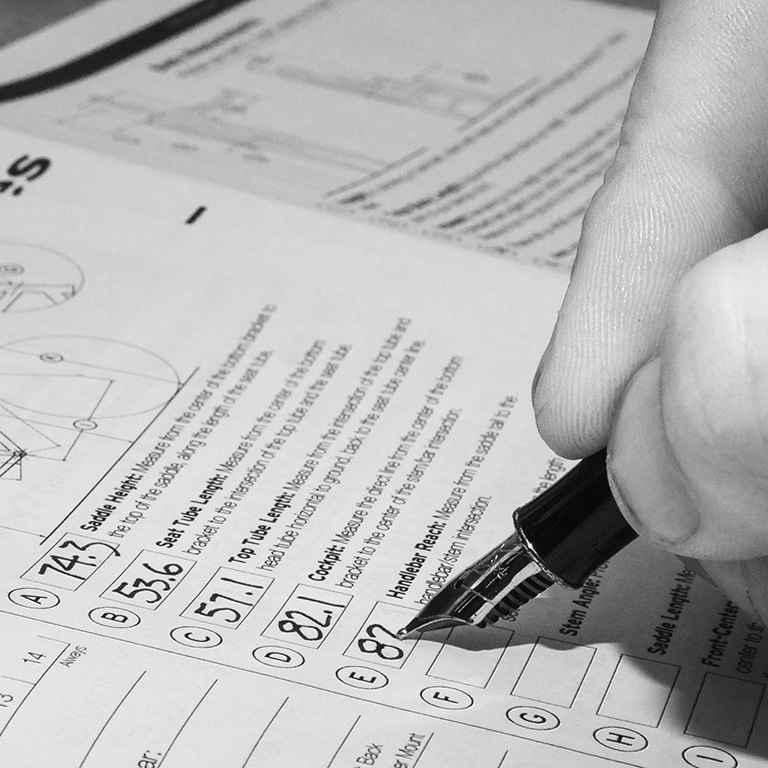 At Seven, we believe that the more we know about you and your riding, the better we can enhance your cycling experience. Our 6-page Custom Kit™, located at the back of our brochure, has nearly 100 data points and provides us with a wealth of information about you and your riding habits.
Printable Custom Kit (Domestic)™ (PDF)
Printable Custom Kit (International)™ (PDF)
More info
Signature Size Program™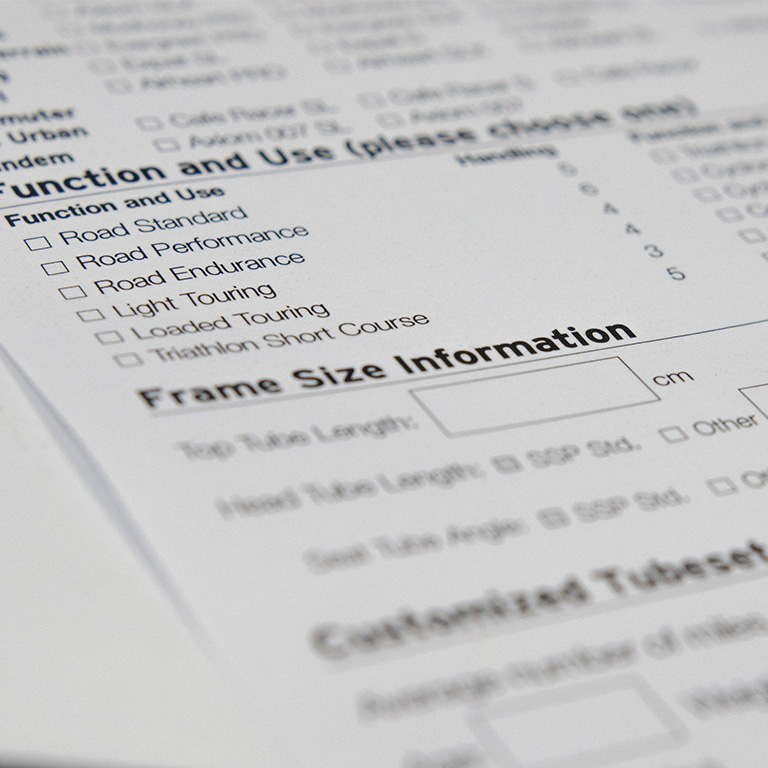 Suppose you weren't even considering a custom bike. Then consider our Signature Size™ frames. Choosing any Seven model in one of these expertly-designed sizes is as fast and easy as ordering any stock frame—but you get so much more.
Signature Size Program (Road)(PDF)
Signature Size Program (Mountain)(PDF)
More info