American Custom Bicycles in Steel, Titanium and Ti/carbon mix
Paint: Multiphase Color Technique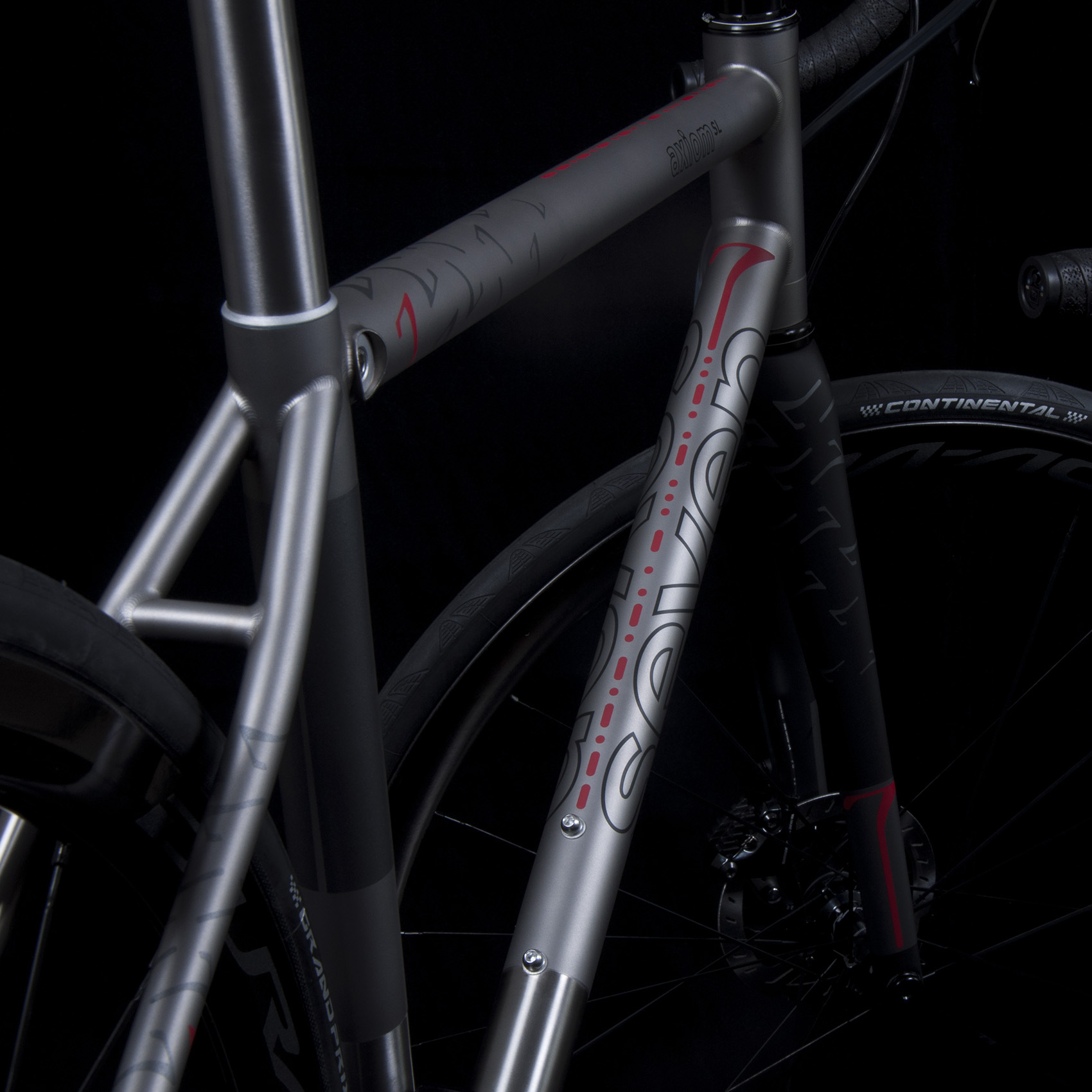 We believe in a simple, clean, unique aesthetic. Our proprietary Multiphase Color Technique is the product of 20-years experience in painting frames, a new way of delivering beautiful painted frames. MCT enables us to design and execute schemes that were not possible a year ago.
Seven's MCT paint has a number of unique features, including:
Available only as "builder's choice." Each scheme and colorway is one-of-a-kind and chosen by Seven's designers for you.
Each pattern is hand laid, and the entire paint process typically takes 20 hours or more.
We employ a proprietary color and clearcoat system that is lifetime durable.
All MCT schemes include a painted frame and fork, while some schemes also include a painted seat post and/or stem, depending on the designer's scheme and your riding plans.