One-Inch Fixed Chainstays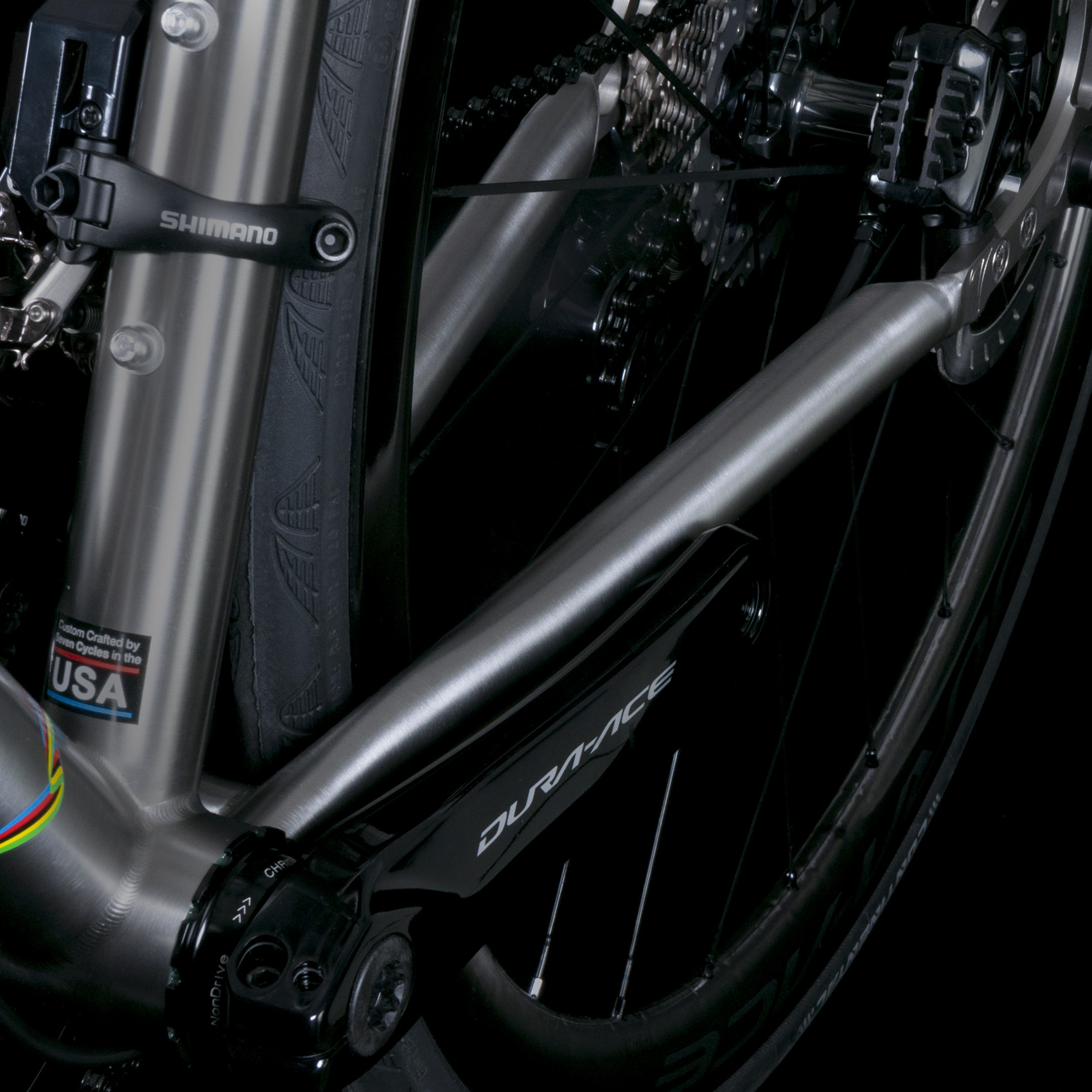 The goal is for every watt of power you generate to reach the rear hub. We deliver that with our titanium One-Inch Fixed Chainstays. Larger diameter tubes, with thinner tube walls, increase both bending and torsional stiffness by 32% over our 7/8" stays. We hold the weight down by custom butting the tube stock in house.
There is no stiffer drivetrain in the handmade market. And, when combining these chainstays with our Fastback Dropouts and a 12 mm thru-axle we're pushing drivetrain efficiency to its upper limit.