Active Race Design Geometry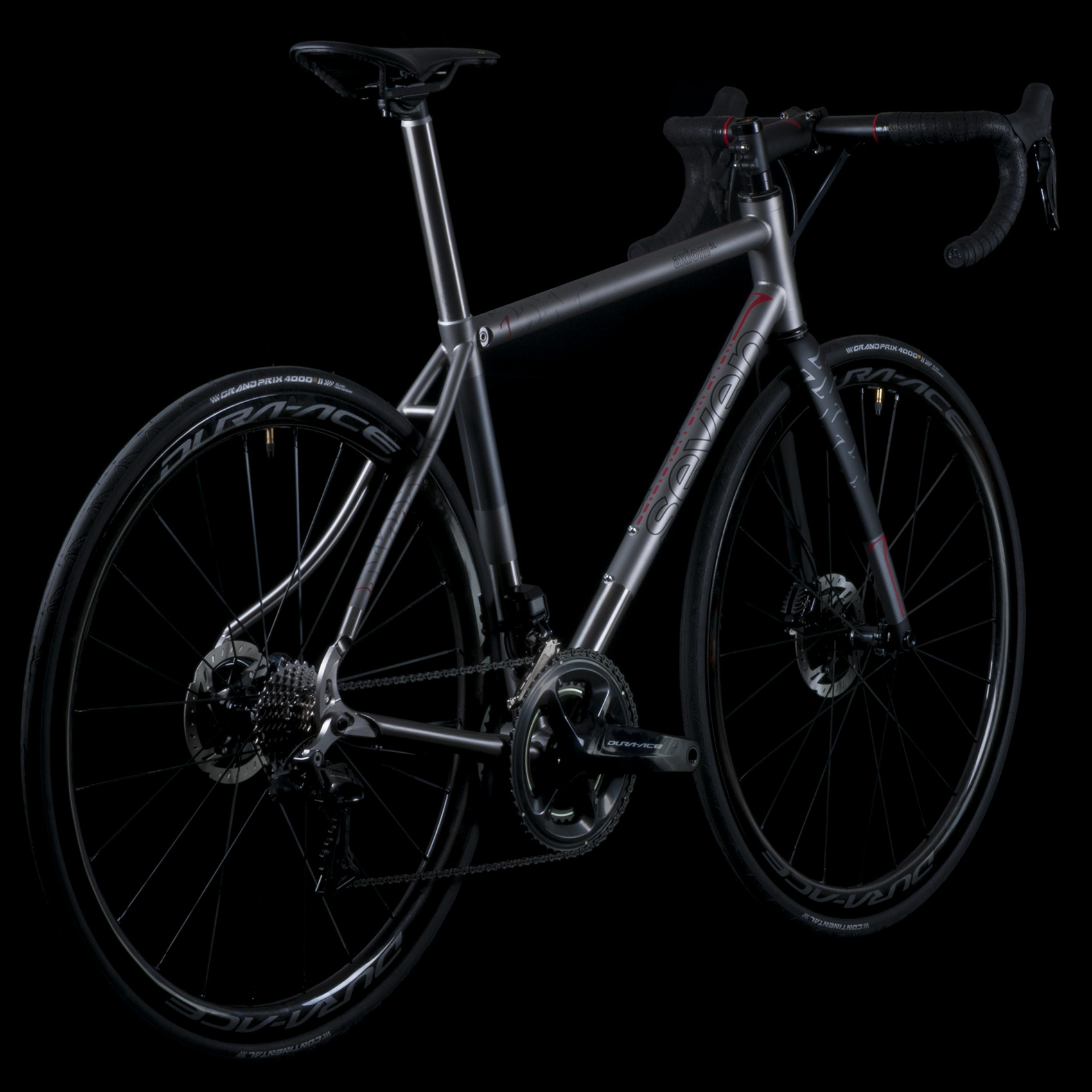 Seven's Active Race Design geometry is ideally suited for circuit races, hilly road races, and fast club rides with the occasional town-line sprint. ARD geometry is a combination of race-specific elements that provide quick handling and telepathic transfer of rider input to your tire contact patches. We achieve this through a combination of frame geometry modifications including a compact wheelbase, short chainstays, high bottom bracket, steeper head tube angle, tighter front center, more compact front triangle for faster reaction time, improved front end torsional stiffness, and a bike that's easier to throw around in a shoulder-to-shoulder pack of riders.
The majority of the custom road bikes we design are for long road rides, endurance events, and rough roads. Our ARD features show what a purebred race bike can do. And how different it can be from a rouler road bike. Choose wisely.