American Custom Bicycles in Steel, Titanium and Ti/carbon mix

Travel Bikes
Bikes designed specifically for the challenges of travel require a different line of thinking. On the road or trail the bike must ride so well you wouldn't consider leaving home without it, but it must also easily pack down small enough to avoid additional airline fees. Each Seven Airheart addresses those goals, one traveler at a time, from the ground up.
Seven's newest line of bikes ride every bit as wonderfully as other Sevens, but have been optimized for the fastest possible packing and setup. Under the Airheart umbrella, we offer three distinct styles of travel bikes. As with all Seven's, these models are mere guidelines to help us create your one of a kind, custom travel bike.
Predictable Terrain
Adept road bikes, with room to venture off the beaten path. Built with mid-reach brakes and plenty of tire clearance, up to 30c knobby or a 33c slick, this is the choice for trips that are never more than a day's ride from civilization.
Unpredictable Terrain
Our ready for anything travel bike, any and all terrain, equally at home in cities and backcountry wilderness. Disc brakes for endless tire and wheel combinations, and open for every option you might need.
Five Minutes to Ride!
When you want to be on your bike five minutes after arrival, this is the bike for you. Stripped down to the bare essentials, this single speed requires almost no time to assemble, and all but falls back into the case at the end of the trip. The official time hasn't been recorded, but we bet this is the fastest full sized S&S travel bike to pack and setup in the world.
Travel Models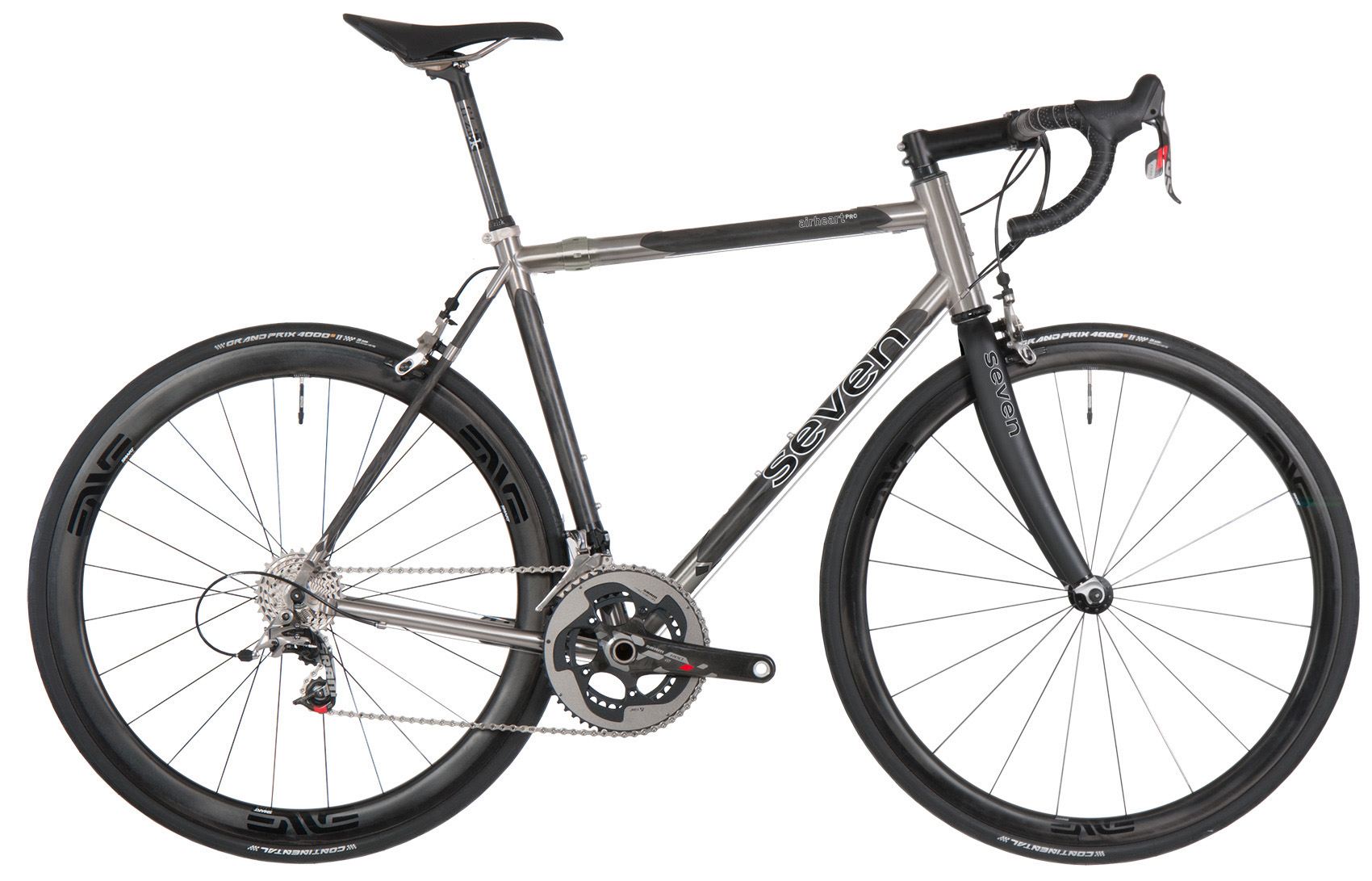 The lightest and most refined of the Airhearts, the PRO pairs the best attributes of titanium and carbon fiber in one frame. Titanium keeps you glued to the road, and carbon dampens the vibration. Sculptural lug-work make it aesthetically superior to any other travel bike in the world.
If comfort is your number one priority, the Airheart SLX is your travel bike. Ultra-butted titanium tubing lightens the load for your next climb and the next time you have to lift your bike case off the baggage claim belt.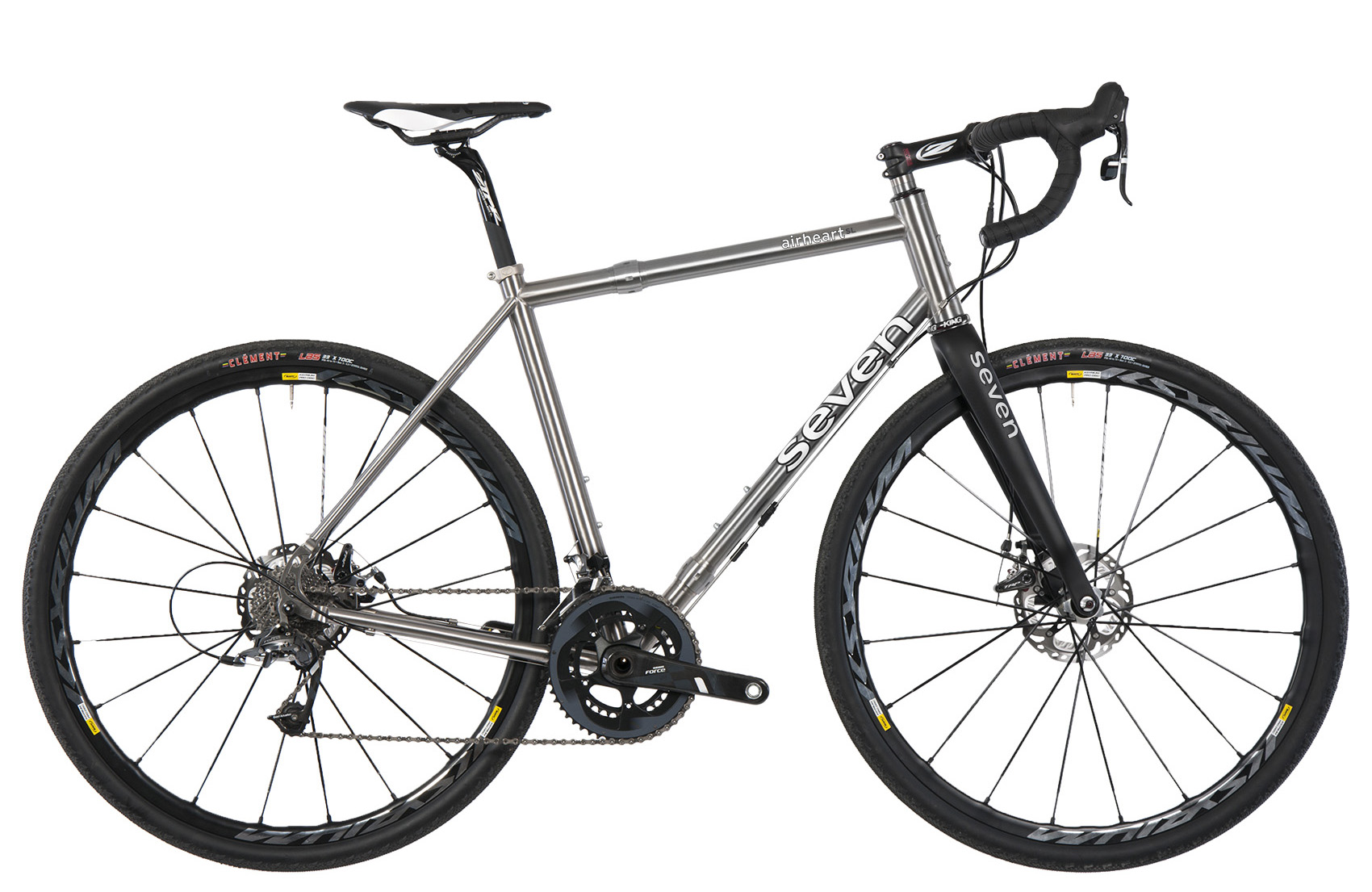 When all out performance is just as important as ease of travel, we call upon the Airheart SL. It's fine-tuned compliance and dialed-in handling make it a good choice for any riding adventure you want to take on.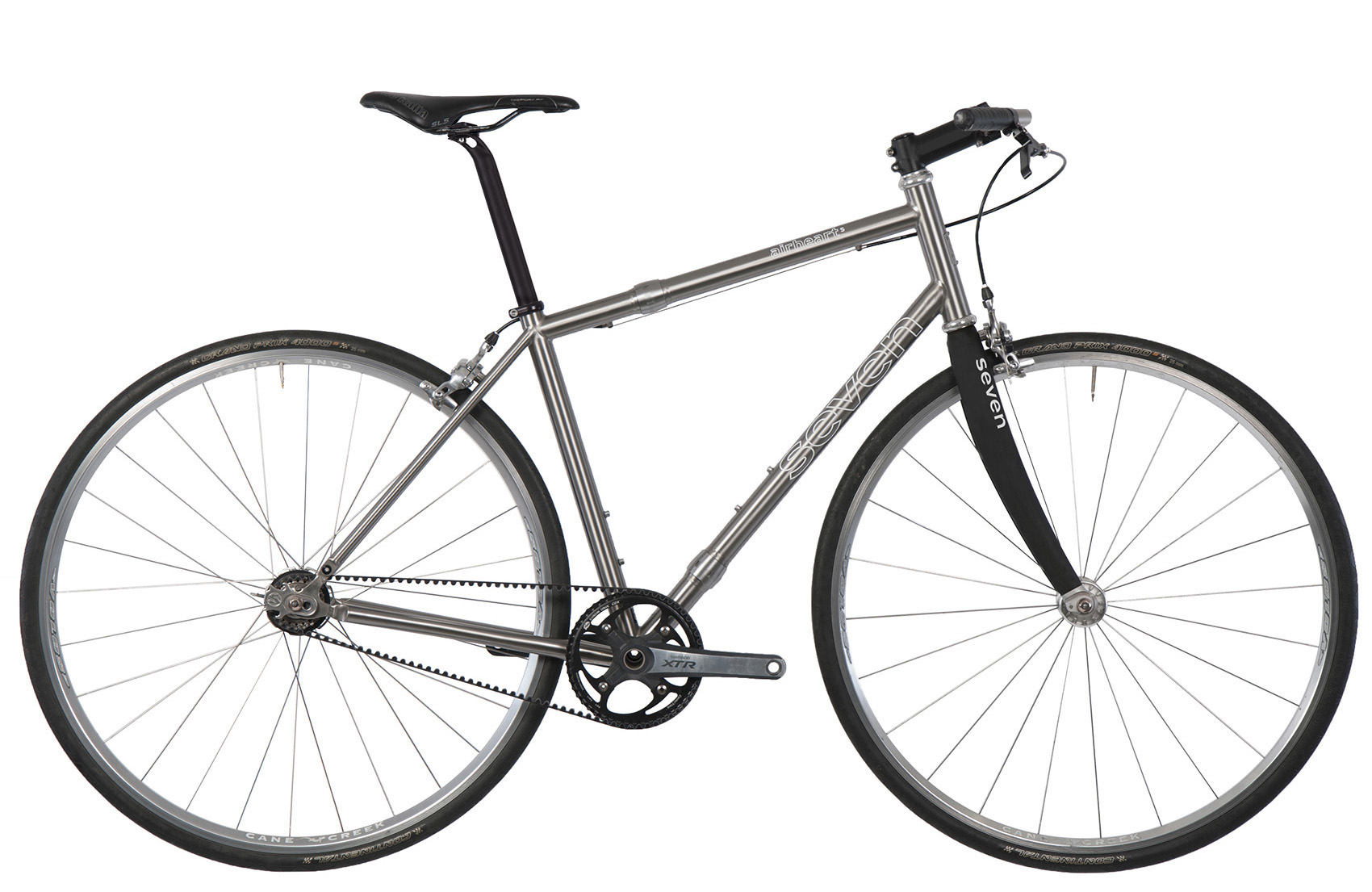 For heavy duty usage, the Airheart S packs small but builds rugged. Straight-gauge titanium makes this the most durable of the Airhearts.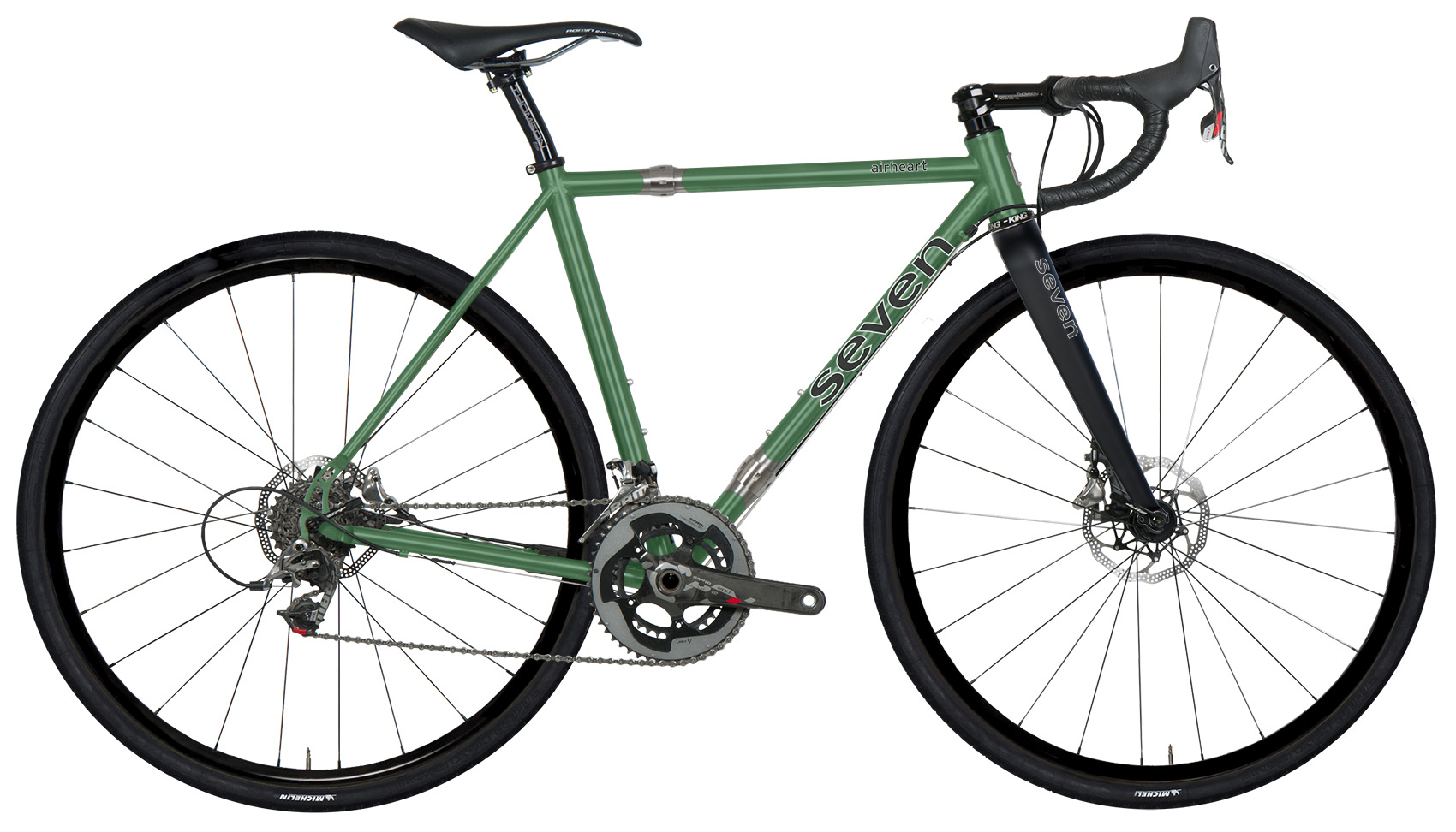 Steel is the real deal. All the functionality of the Airheart line in a modern steel package, light, lively and ready to ride.
Travel Bike Details and General Characteristics
Optimizing for fastest setup and breakdown
Frame adjustments: Top tube slope, head tube size, steerer tube length, and disc brake location can all impact the ease of which a bike can be packed.
Cable routing: Di2 is fastest, but cable stops can be improved for speed as well.
Component selection: Selecting the right parts can shaves minutes off the clock, center lock disc brakes, cable actuated brakes instead of hydrauic, using tires with tubes, etc.
Minimal tools: Drive train, wheels, rack, and component selections can be tailored to minimize the amount of tools required for assembly.
Custom Tools: BCT tool doubles as a cassette cracker and Allen keyed pedal wrench.
Soft Case: Flexible walls afford a little give when packing your bike away.
Accessories: Choosing mounts for lights, GPS, etc., that require no tools once mounted. Custom racks that collapse for easy packing.
A focus on durability both in and out of the S&S case:
Frame material: Titanium is preferable, no paint to chip, no corrosion, subtle finish won't stand out to thieves. Steel makes for a close second.
Component selection: Choosing parts that can take a beating without quitting upon arrival.
Decals: Blasted or polished logos are available for an up-charge, but will last a lifetime.
"Here stands a machine that can—and will—do just about anything you want it to. Mission accomplished." –ProCycling