American Custom Bicycles in Steel, Titanium and Ti/carbon mix

Touring
Long days and heavy loads make touring some of the most demanding riding there is. No matter the distance, the payload, or the terrain, a Seven touring bike is your most trusted travel companion. Available with a long list of options including double eyelets, extra tire clearance, pump peg, third water bottle, choice of brake mounts, tailored chain stay length to prevent heel contact with your panniers, and even custom racks.
Touring Models
Our premier touring bike, the Expat SL features butted titanium to help lighten the load and smooth out the road. Lively, yet stable, comfortable, and capable, it will urge you on over those final miles of a long day in the saddle.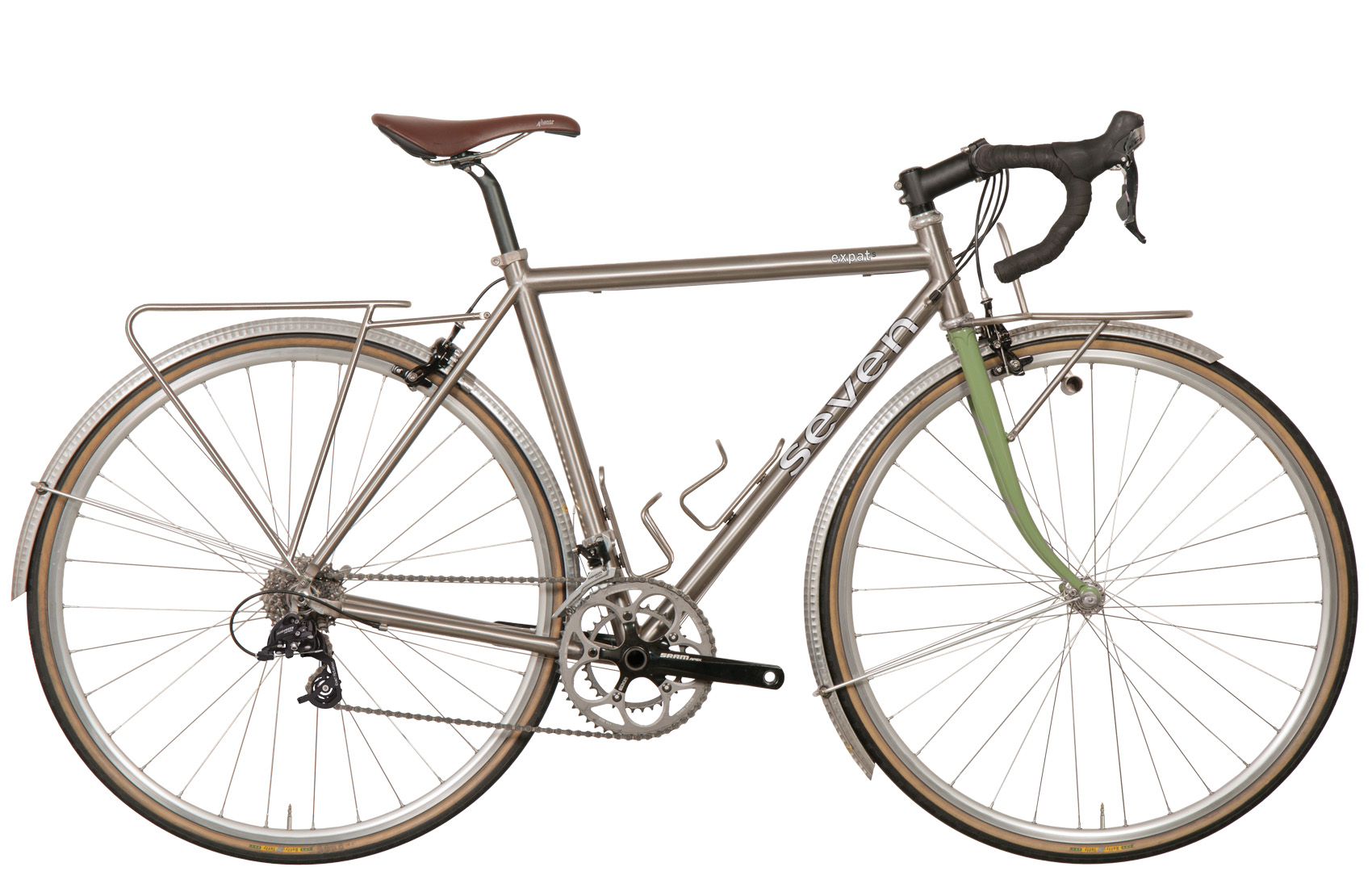 The Expat S is not just along for the ride. Designed for heavier loads and more demanding riding conditions, it possesses a mission of service and is loyal to the core. Understanding that there will be plenty of adventure along the way, the Expat S promises no surprises.
"Touring cyclists, take note: This could be the last bike you'll buy."–Departures.com