American Custom Bicycles in Steel, Titanium and Ti/carbon mix

Solo Ride
We all need some time to think. The coffee shop is crowded. The group ride is too big and too loud. Some days you want to ride alone, to set your own pace, to feel the wind on your face and let your mind roll on down the road. A "solo" bike is the quiet companion, whether you're contemplating life's deeper truths or training for a race against yourself.
Solo Ride Models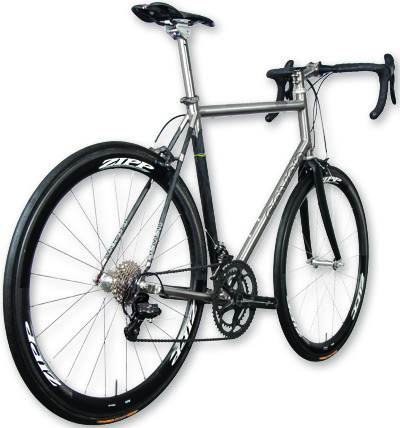 For those who want to push themselves hardest in their solo pursuits, the 622 S marries titanium and carbon fiber to produce nimbleness on climbs, quickness in turns and a zip in the flats that will keep many would-be companions from latching onto your wheel.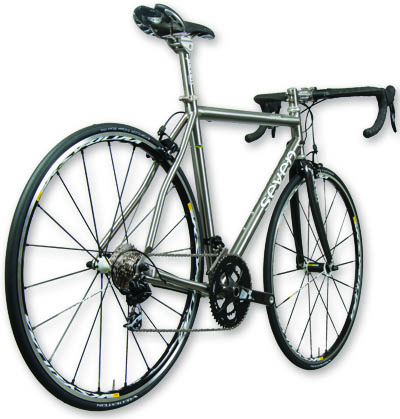 As clean, quiet, and dependable a road bike as you will find. Double butted titanium tubing yields a ride that is fast and stable. There is nothing missing here, and nothing extra. Our best-selling bike for very good reason. The Axioms we built in '97 are still on the road. How long do you want to ride?
"This bike felt like an old friend from the first ride."–Gail R., CA