American Flyers
There are few things that capture the imagination quite like the road race. The give and take of team tactics. The lung-searing purity of a steep climb. The thrill of the bunch sprint. Out on the road, testing yourself in the pack, you need a bike that can do everything well. An all-rounder. A rouleur of the road.
Road Racing Models
The 622 XX is the culmination of all our experience with titanium and carbon fiber frame building technologies. It is our lightest frame yet. Featuring rider-specific carbon tubes joined with stiff, durable, and downright gorgeous titanium lugs, the 622 is a feast for the senses and brings even more racing prowess to our line-up.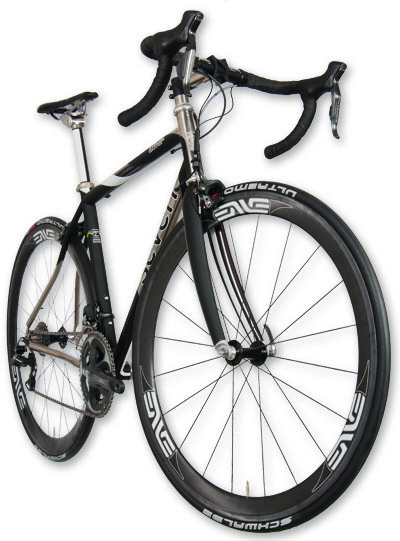 A bona fide classic and perennial contender, the Axiom SL boasts credentials that continue to earn its place on the starting line. Double butted titanium strips out extraneous weight while maintaining stiffness and unrivaled strength. Coupled with craftsmanship seldom seen in the modern peloton, the Axiom SL wins.
"My expectations have been exceeded in every way. The best way to describe how I feel about it is just really lucky and a little humble."–Cory F., CA