American Custom Bicycles in Steel, Titanium and Ti/carbon mix

Fat - Snow, Sand, Expedition
Some are looking to expand their riding, into the winter, into the wilderness. The Treeline fat bikes aim to support the rider who wants to go places conventional bikes won't take them, or to keep going when the weather takes all those other bikes off the road. Treeline can be a platform for deep winter commuting, all-season adventure riding, or summertime fun on the beach.
Fat Models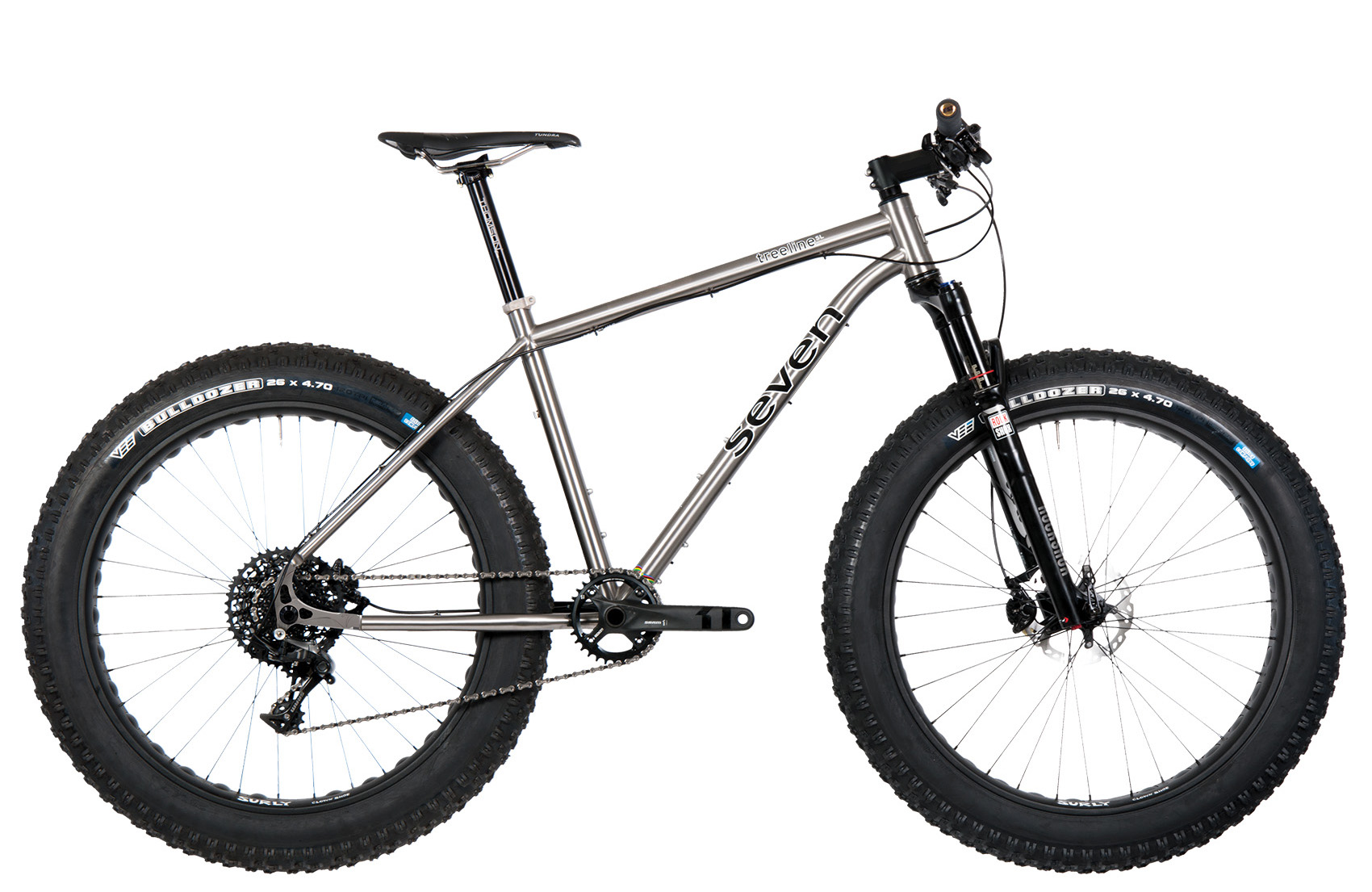 The Treeline SL adds a refined element to fat bike adventures with our Argen™ double-butted tubing. Worthy of long distance rides in winter or summer, the Treeline SL is comfortable with the widest fat bike tires or narrower ones for racing or just high cruising speed over the long haul.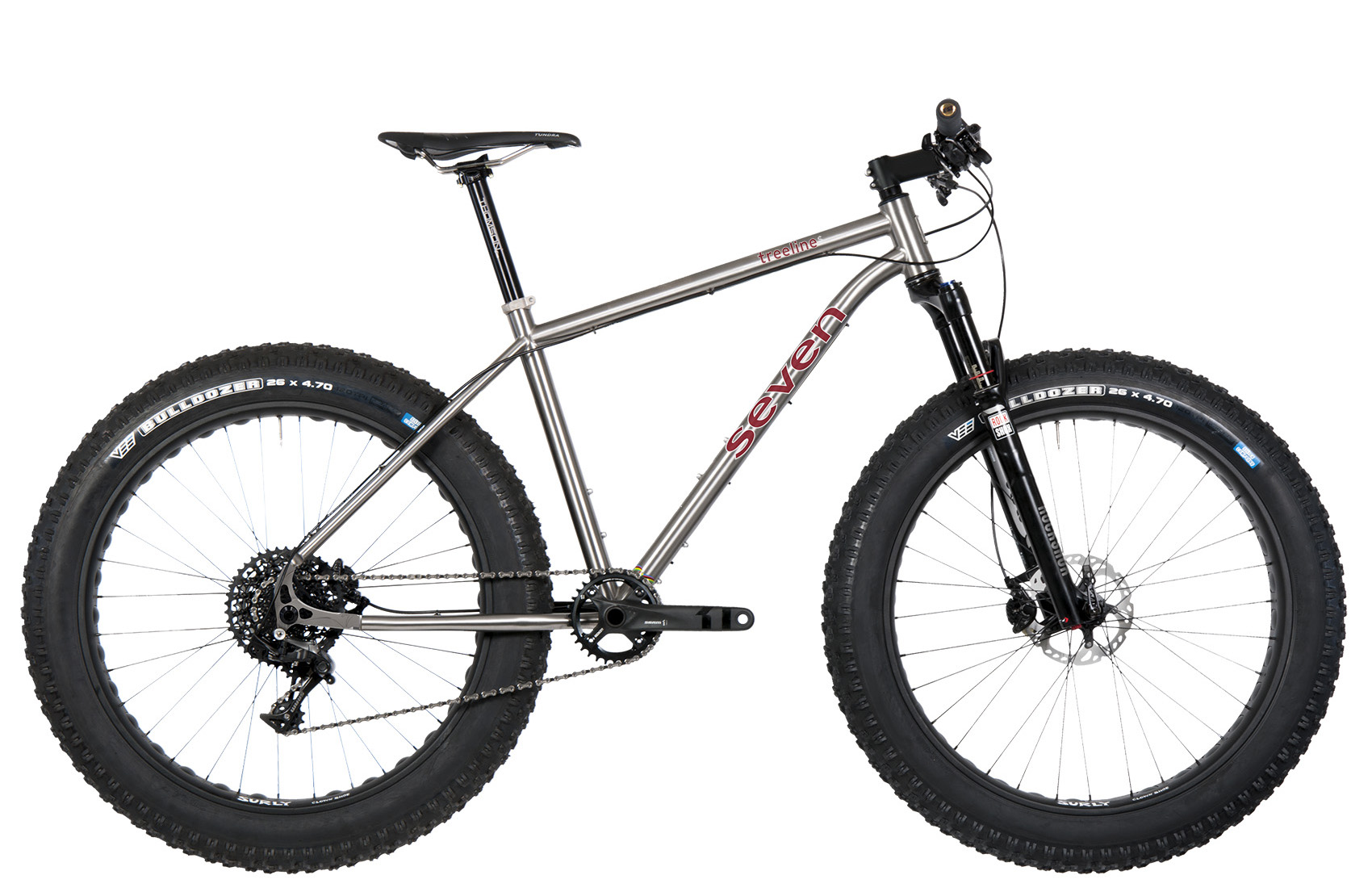 The Treeline S extends the range of your riding deep into winter's snowy embrace, but this bike is so much more. Convertible to 27.5+, it's a monster on the trails all summer long, too. Our Integrity™ straight-gauge titanium tubing makes the Treeline S ultra-durable and ready for whatever conditions your ride serves up.
"What can I say, WOW! The bike is absolutely wonderful. Everything we talked about in terms of ride quality/characteristics was a homerun. "–Bruce R., Colorado