American Custom Bicycles in Steel, Titanium and Ti/carbon mix
Custom Bicycle Frame Painter
As a painter, you will precisely implement custom paint schemes for each customer. No two bikes are the same as each paint plan is designed alongside the customer during the design process. The paint team relies on their interest in the complex process of painting as a technical skill as well as their passion for an exquisite finished product. The daily mission relies on the attention to detail that our paint team brings to produce flawless frames that will exceed the expectations of our customers.
Responsibilities
Meet team based goals each week
Maintenance, cleanliness, and orderliness of tools and work areas
Commitment to understanding, learning, and improving Seven's Process Methodology
Developing, defining, and implementing improvement projects
Commitment to developing your capabilities and skills
Ideal Professional Background
Two years of art school
Basic spray paint knowledge very helpful
Cycling experience: enthusiast
About Seven Cycles, Inc.
Seven Cycles, Inc. was founded in January 1997 and is the largest exclusively custom bicycle builder in the world. The company's mission is to enhance the riding experience of cyclists worldwide through the optimum fit, performance, comfort, and styling of their bicycles. Seven fosters a fast-paced, value-driven environment, placing particular focus on its employees, customer satisfaction, product quality, and innovation. Seven Cycles is an equal opportunity employer.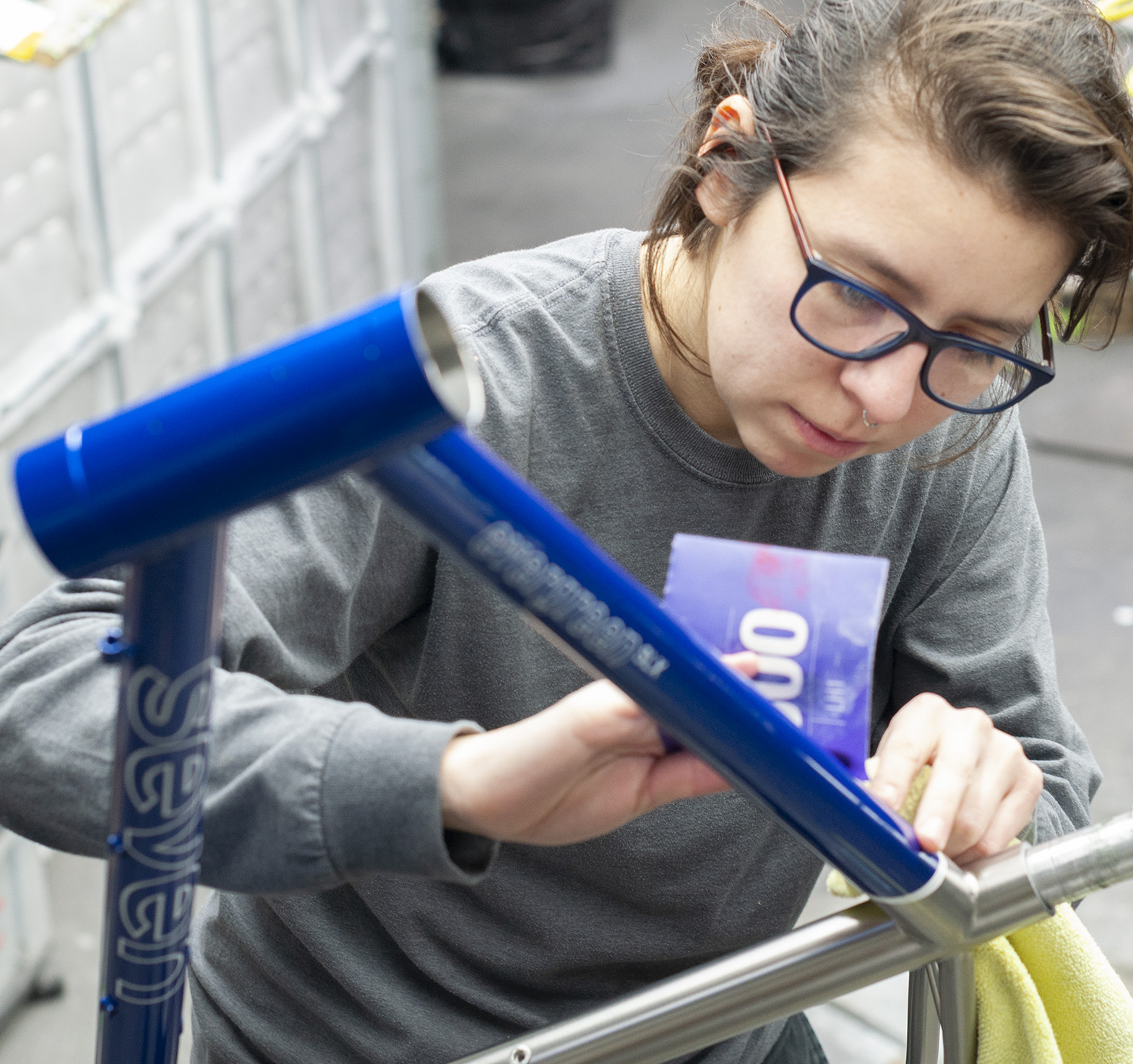 "Seven has enabled me to master a craft which combines science and art to build someone's unique dream bike. Once I've painted a frame I love taking a step back to see someone's custom bike fully come to life and think about how each machine could be ridden all over the world."

—Paulina B.