U.S. Built Custom Bicycles in Titanium and Titanium-Carbon Mix
The Essential Steps to Creating Your Seven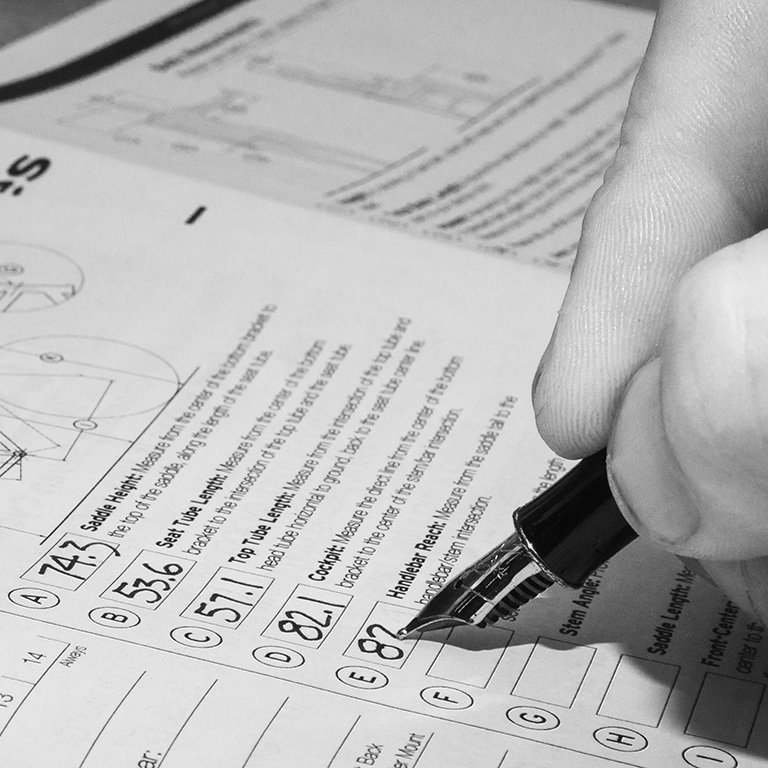 You, Your Retailer, and the Custom Kit™
Together, you and your retailer complete Seven's exclusive Custom Kit™, which provides Seven with nearly 100 data points regarding your riding.
Phone Interview with Seven
Within a few days, you have a phone interview with a member of Seven's Performance Design Team, giving you the unique opportunity to work directly with Seven on your frame's design.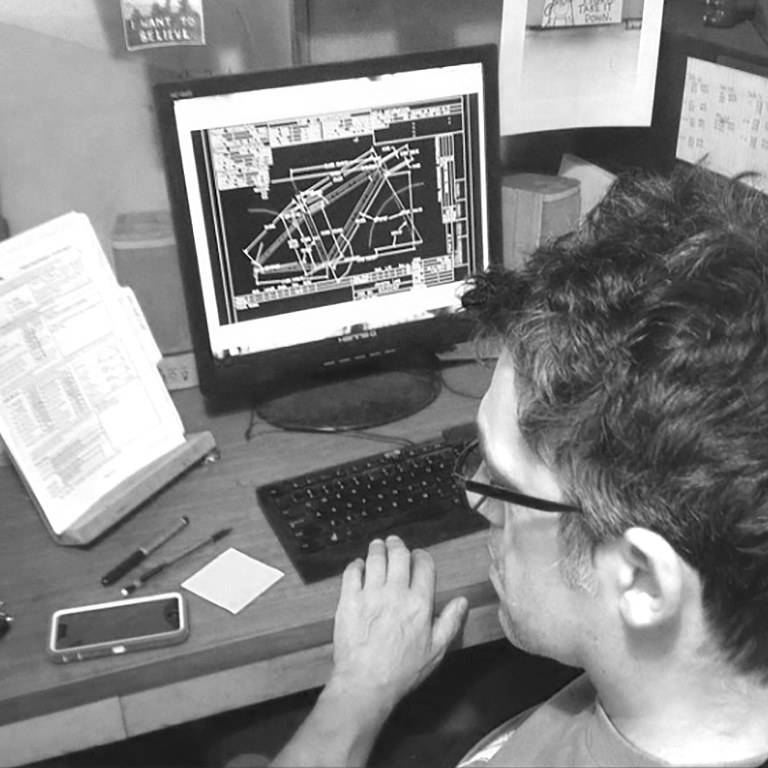 Frame Spec Development
Right after the interview, Seven begins developing your frame specs. This stage employs proprietary frame design technology and a team review process to ensure accuracy and consistency.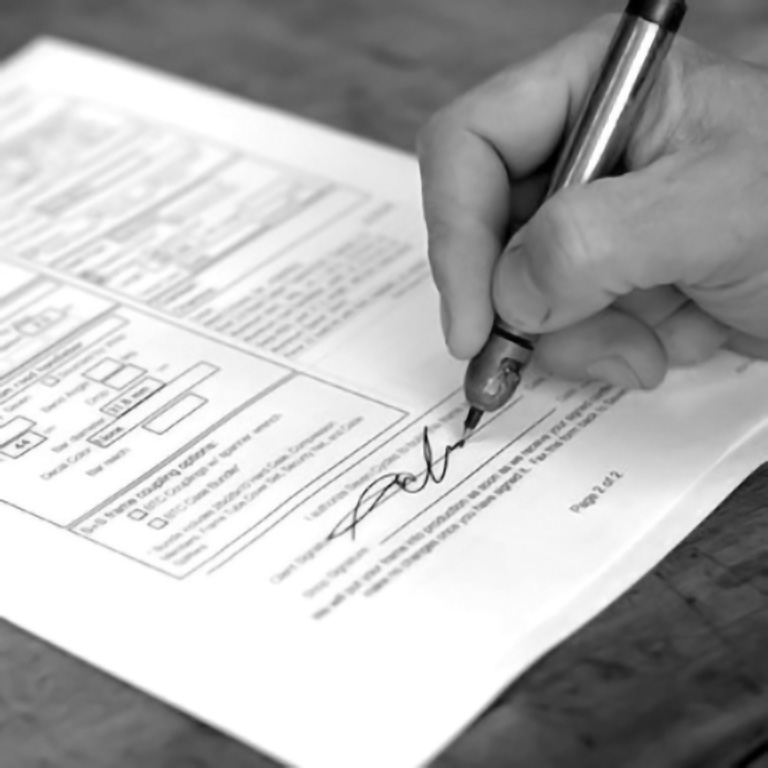 Review and Sign-Off
Soon you and retailer review Seven's recommended specs and then confirm the design with Seven.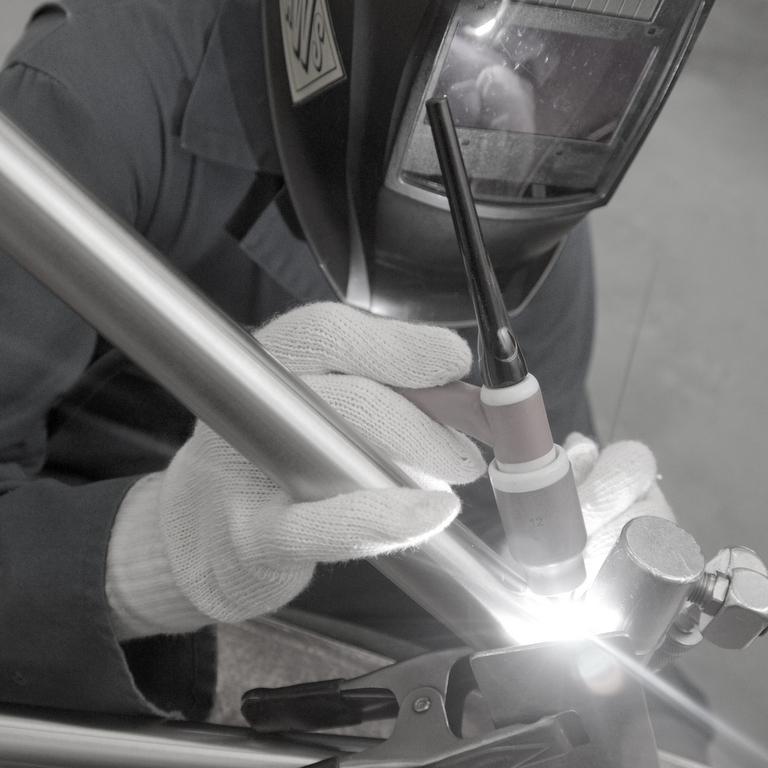 Production
Your frame goes into production, beginning with the selection of its tubing. Each machinist, welder, and finisher works on your frame only, from start to finish.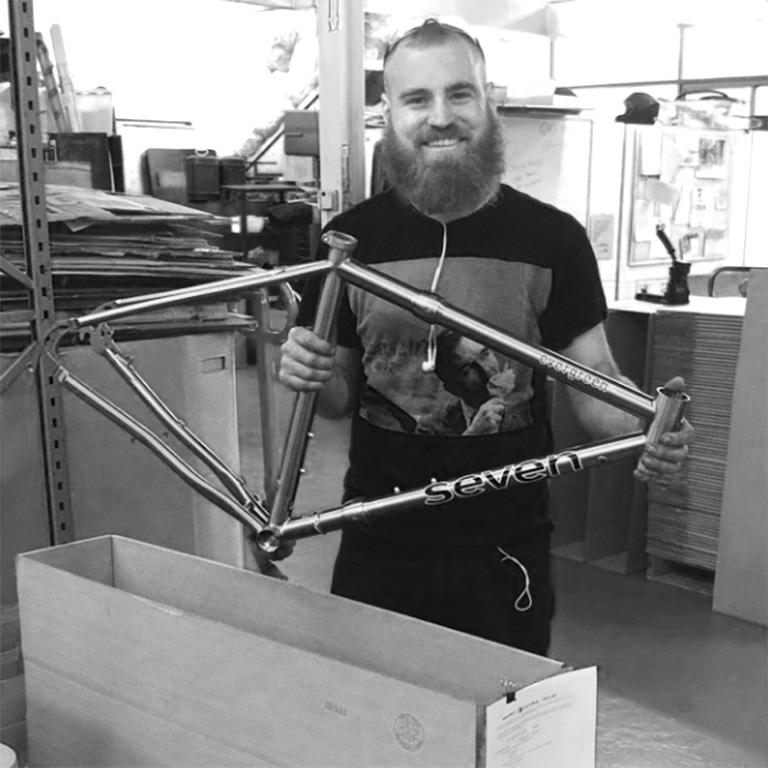 Bliss, Delivered
Your Seven is delivered, along with a little card that includes your frame specs and the signatures of the dedicated craftspeople who created it.