American Custom Bicycles in Steel, Titanium and Ti/carbon mix
The TransAtlantic WorkForce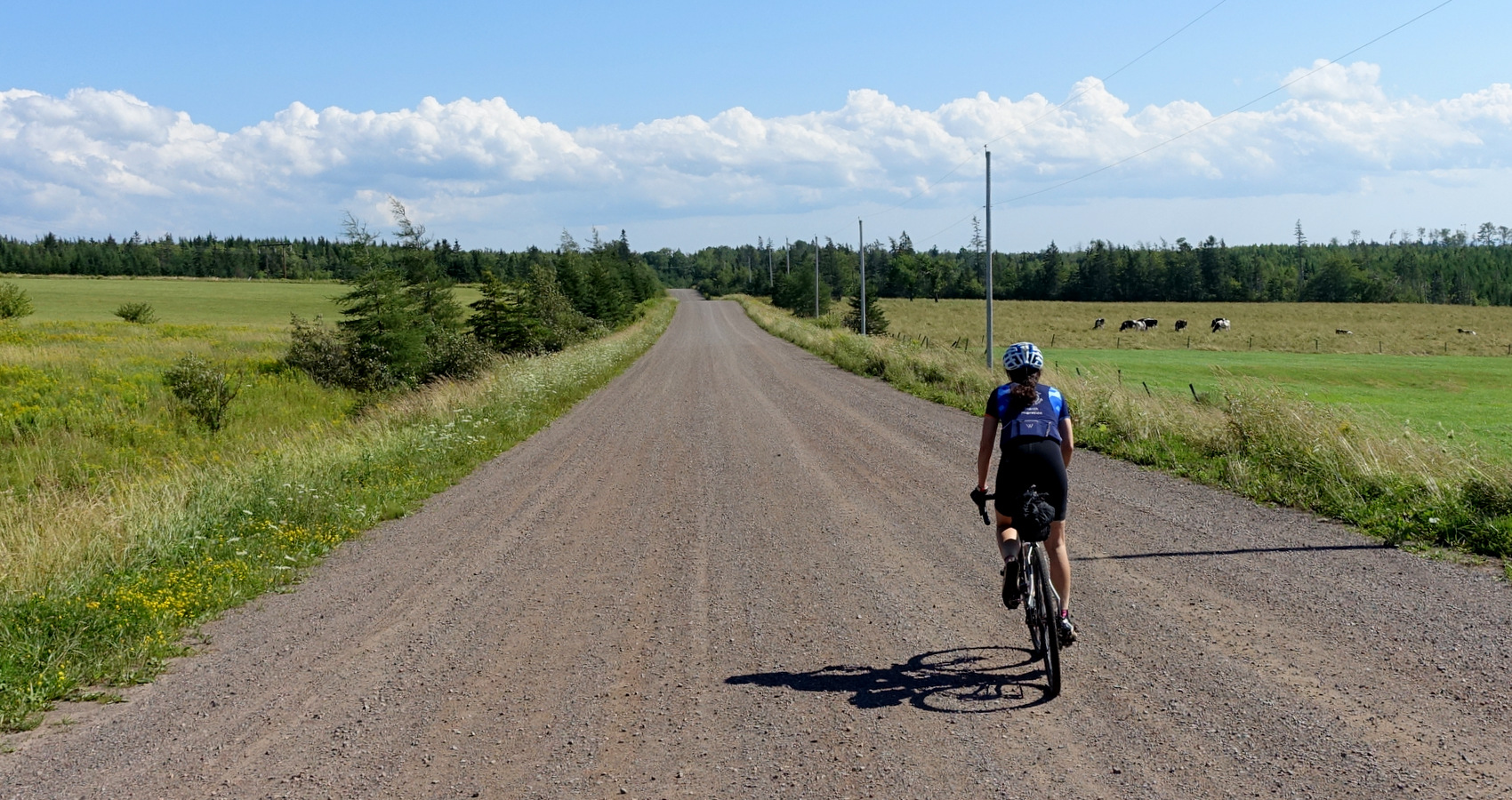 The TransAtlantic WorkForce
with SRAM Force 1
The WorkForce bike is part of the TransAt limited edition bike series. It's a progressive gravel bike that features a number of innovations, special offers, and incentives. It's also available for a very limited time. The WorkForce employs the SRAM Force 1 group set with mechanical shifting and hydraulic brakes. Lightest weight, simplest design, purest performance.
We've priced this bike with one set of wheels. You can still get a second set of wheels at 50% off if you'd like. Or if you're going with just one set we can provide you half off the XX Upgrade instead – a $495 value.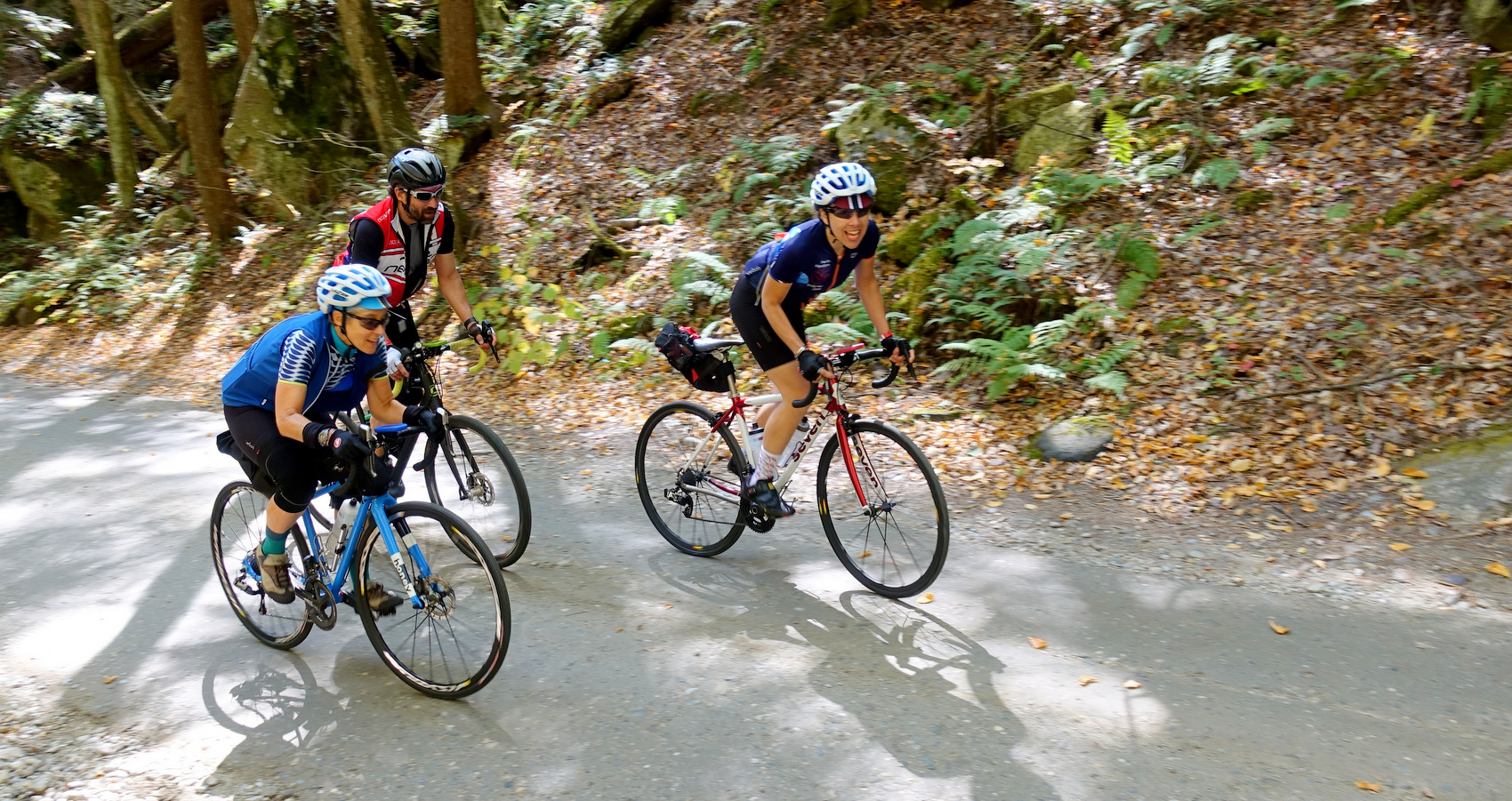 Defining the TransAt Bike Series
What makes this bike different from a more typical Evergreen design? A number of features that speak directly to the TransAtlantic Way ride style including:
Dual wheel size design: Seven's spent years optimizing frame geometries to work well with two wheel sizes. The TransAt series offers a progressive pairing for wheel and tire. The TransAt bikes are optimized for 42mm tires on 650b wheels. However, the bike also excels with 700c x 25mm tires, too. Fast or plush. Speed or traction. You choose your adventure and your Evergreen is ready.
Power transfer: The Long Ride benefits from efficient power transfer from rider core to rear wheel. One of Seven's strengths is our ability to isolate drive train stiffness from vertical compliance. Because every frame is custom we can truly tailor both conflicting aspects because we know the rider and we know the material.
Plush tubeset: The TransAtlantic route will take the fastest riders about seven days to complete. We've designed the TransAt to be the smoothest of frame designs through strategic tube butting, thoughtful frame geometry, and clever component choosing. We've kept the drivetrain stiff for efficiency while isolating the frame's vertical compliance to leverage the smoothest ride you've ever felt.
Stable and predictable handling: As you near the 220th mile of the day, the stability of the TransAt becomes really appreciated. Even at the first mile of the day, stable, predictable handling is often underappreciated. We achieve predictability through a combination of fork design, frame geometry, and the meshing of the two. Make no mistake; when you put road tires on this bike, you'll feel like you're on a race bike. The smaller contact patch frees up the bike's handling so it'll be quick and lively. Not the best for the TransAtlantic route but a lot of fun on training rides.
Durability and low maintenance: Titanium is the toughest bike frame material. The way Seven meticulously builds with titanium makes each frame twice as durable. There is not tougher service-free frame available. When we match the Evergreen titanium to our curated parts kits, the result is a set of the more durable low maintenance bikes ever produced.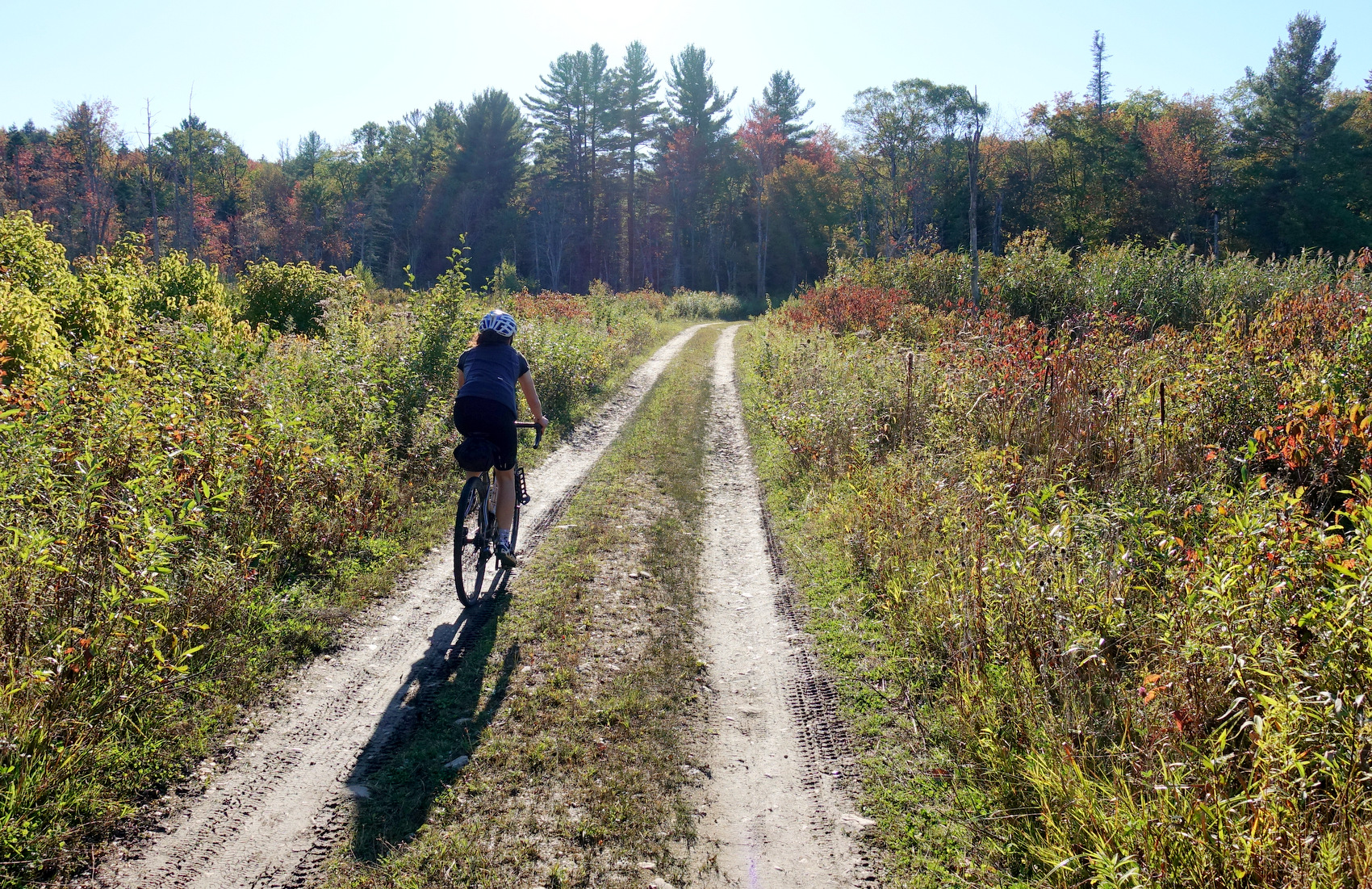 Bike Specification Details
Frame: Evergreen SL Titanium
Frame Upgrades:

XX Upgrade
Custom reflective decal set – for frame, fork, and wheels
Custom light mounts
Hidden fender mounts

Seven Components:

Fork: Seven Matador carbon
Seat post: Custom Titanium
Handlebar: Seven aluminum 3D forged, gravel design
Stem: Seven aluminum 3D forged, gravel design

Groupset: SRAM Force 1x with hydraulic brakes
Wheels: 650b Industry Nine Ultralight 235 CX Road Disc, aluminum, 1,290 grams. For the WorkForce bike, we're including one set of wheels. If you'd like a second set of wheels at a 50% discount, let us know.
Tires: 650b Donnelly Strada USH 42 mm tubeless, 60 tpi

Set 1 for 650b: Panaracer GravelKing slick 35 mm, 120 tpi folding, black, 350 grams
Set 2 for 700c: Clement MSO 32 mm, 120 tpi folding, black

Headset: Cane Creek 40
Saddle:

Men's: Fizik Antares
Women's: Fizik Luce

Standard Full Retail Price: $9,045
Limited Time Discount Price, Estimated: $8,125. Includes the special discount of $920, a 10% discount!
Bikes shown are representative of the offer but does not have the exact same parts kit.
Special Offers for the WorkForce Bike
In addition to the WorkForce bike being a unique design with a curated parts kit, this bike also includes some unique limited edition elements and discounts at total retail value of about $925 in discounts including:
Custom light mounts included at no charge. $145 retail value.
Hidden fender mounts included at no charge. $95 retail value.
Custom reflective decal set – for frame, fork, and wheels – included at no charge. $195 retail value and available only with the TransAt bikes.
The XX Upgrade at 50% off - a $495 value.
A place in our build queue so you'll have no delays.
5-week lead-time. Once we've confirmed the design with you, your bike will be ready to ride within three weeks. Seven's current lead-time is about to hit 6-weeks, so reserve your expedited lead-time before it's too late. You'll get your bike twice as fast as anyone else.
The special opportunity to own a limited edition TransAt bike!
Deadline to Order Your TransAt
The TransAt offer ends on Saturday, June 30 at midnight. On that Saturday at Midnight, the TransAt series is gone. It's now or never.
Fine Print
Deadline: Offer ends on 30 June.
Parts specifications and pricing subject to change based on availability in real-time.
This offer is available on complete Seven bikes only.
This offer cannot be combined with any other offer from Seven or your retailer. This offer is not available for a bike that you've already ordered but that you have not yet taken delivery of from Seven.
Prices do not include pedals, water bottle cages, or any accessories that may appear in photos representing this bike or project.
Lead-time does not include design time prior to you signing off on the final frame specifications and parts kit to release blueprint to the framebuilding team. Lead-time does not include bike assembly time at the retailer.
Prices shown do not include taxes, insurance, shipping charges, or possible assembly charges by your retailer.