With an eye on the weather and the opportunity that a colder season brings, we have put together a value-packed fat bike offer: The Tamarack Treeline.
The Tamarack is a performance adventure bike that's ready for any winter conditions. Designed to be fun in the winter and fast in the summer, we're able to pull these conflicting goals together in one bike through a clever combination of frame design and component choices. The bike is light, durable, simple, fast, and fun. Everything you want in any bike but may not have thought possible in a fat bike. Welcome to the Tamarack.
Let's get ready for snow!
What is "Tamarack?"
The Tamarack is an evergreen tree often found high on wooded slopes where the trees give way to bramble and scree, often called the treeline. The word comes from the Algonquin for "wood used for snow shoes."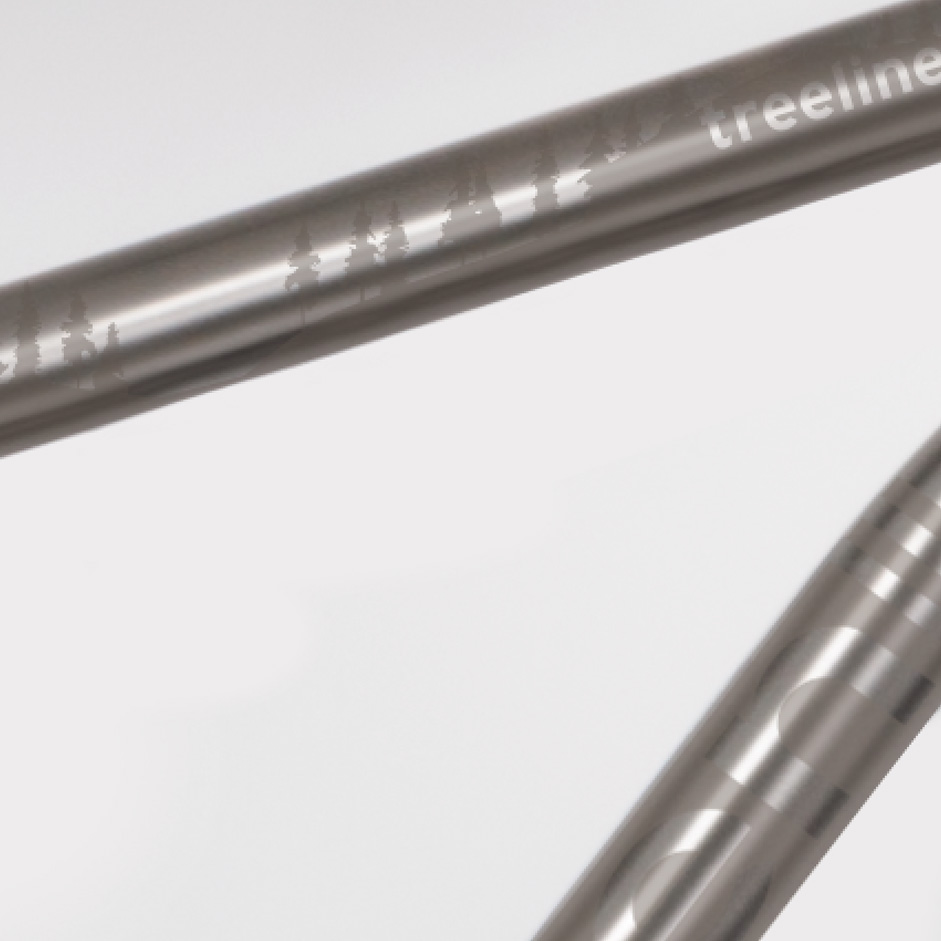 Defining the Tamarack Limited Edition
What makes this bike different from a more typical Seven Treeline design? A number of features speak directly to riding throughout any harsh and diverse New England winter.
Durability and low maintenance: Riding in snow, ice, sleet, rain, and road salt are extremely tough on bikes. Fortunately, titanium is the toughest bike frame material, and in our hands you get a lifetime ride. For the Tamarack we've put together a complete package that will stand up to all that abuse and keep you rolling. We've focused our curated group set on durability and simplicity. Simple so that when your bike is packed with ice and snow it will still work as intended. Durability so that you can ride through the harshest months with little to no maintenance. To these ends we've included a 1x gear package. A carbon fork rather than suspension. Tubes rather than tubeless. Hydraulic brakes rather than cables – don't worry, the hydraulics won't freeze in 20 degree weather. We've also thought through a parts kit that's easy to source replacement parts at low cost so you can overhaul your Tamarack each season with minimal investment.
Stable and predictable handling: We find that a quick handling overly agile bike is a mess to control in snow and ice. Not only does it make the bike challenging to keep on a narrow snow trail but it's exhausting to muscle a fat bike around in deep snow for a couple hours. Stability, a long wheelbase, a low bottom bracket and center of gravity, and a long front end all provide a stable platform for surefooted snow riding. This geometry also works exceedingly well on trails, sand, and mud. Stability is seriously underrated in almost all conditions. Make no mistake, though, the Tamarack is still a performance adventure bike when the sun comes out.
Light weight and easy to control: Fat bikes and light weight don't usually go together but the group set and frame design we've come up with is about as light as any fat bike on the market. We have a few tricks that make this possible without sacrificing durability. The lighter the bike the easier it is to handle in any conditions.
Your best friend in winter or summer: We think the Tamarack is the best winter riding bike available. This bike is also a performance all season bike. In the summer on sandy trails or muddy conditions or simply primitive trails the Tamarack will surprise you with it's extremely worthy capabilities. We wager that the Tamarack will become your favorite adventure bike.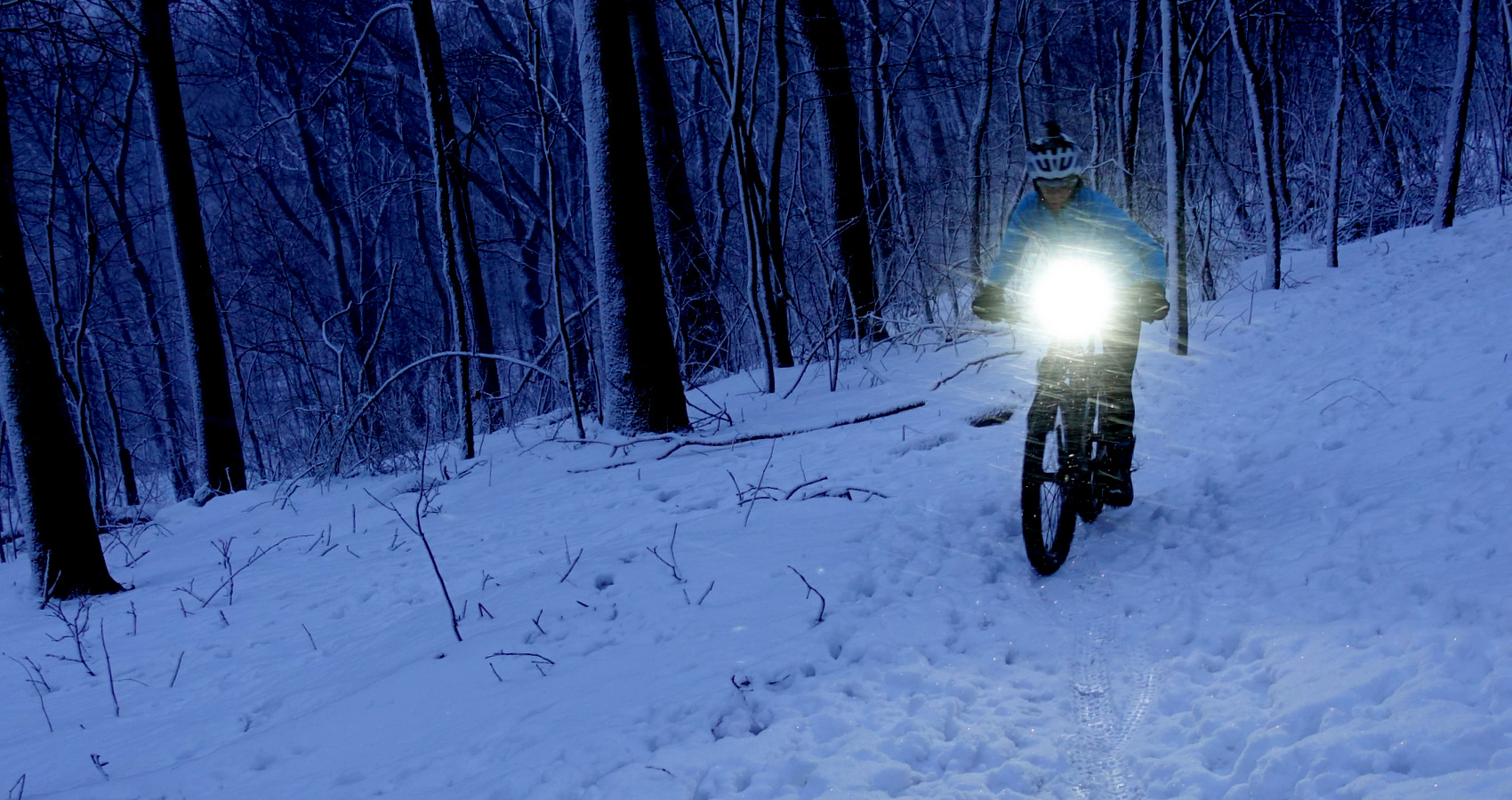 The Tamarack Treeline is the kind of bike we ride in New England winters – and summers! Join us for an amazing season.
Limited Edition Details
The Tamarack includes a special graphic design, a kit designed for fast and fun winter riding, and free upgrades worth nearly $600 all these make the bike one of our favorites to keep us riding throughout the cold season. The Tamarack's special offers include:
Tamarack Treeline blasting and decal design. The frame has an intricate Tamarack scheme. The fork has graphite color decaling of the Tamarack scheme, too, along with December's Cold Moon. This special design is a $495 value at no charge.
Moto seat stays at no charge; the regular price is $95.
A place in our build queue, so you'll have no delays. You can be riding before first snow.
4-week lead-time. Once we've confirmed the design with you, your bike will be ready to ride within four weeks.
The special opportunity to own a limited edition Tamarack bike!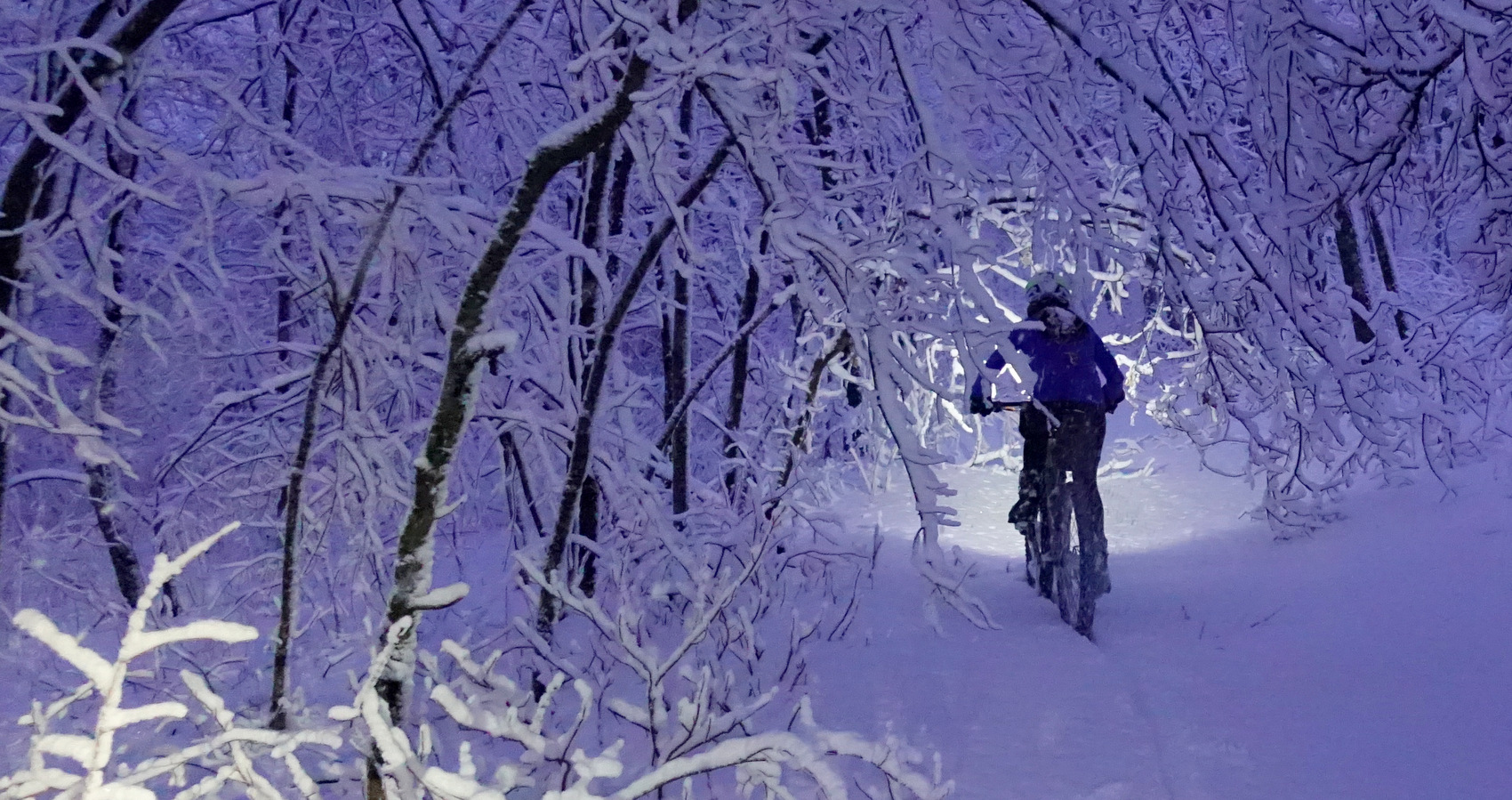 Bike Specification Details
Frame: Treeline S custom titanium
Frame Upgrades:

Blasted decals
Limited edition blasted "At Treeline" design
Moto seat stays

Fork: Whisky No. 9 carbon fat
Fork upgrade: Limited edition graphite "At Treeline" design
Groupset: SRAM NX Eagle 1x with hydraulic brakes
Gearing:

Cassette: 11-50t 12 speed
Chain ring: 1x 32t

Wheels: Industry Nine Big Rig 845, 26" fat tire
Tires: 45NRTH Husker Du 4.0" snow specific tire, not studded, tubeless ready but the bike comes with tubes installed
Bars and stem: Thomson Elite and Trail aluminum riser
Headset: Cane Creek 40
Saddle: WTB Pure Pro
Standard Full Retail Price: $7,035
Limited Time Discount Price: $6,445. Includes the special discount of $590.
Parts upgrades available. Contact us with questions or to reserve yours today.


Deadline to Order Your Tamarack
The Tamarack Treeline offer ends on Friday, November 30 at midnight.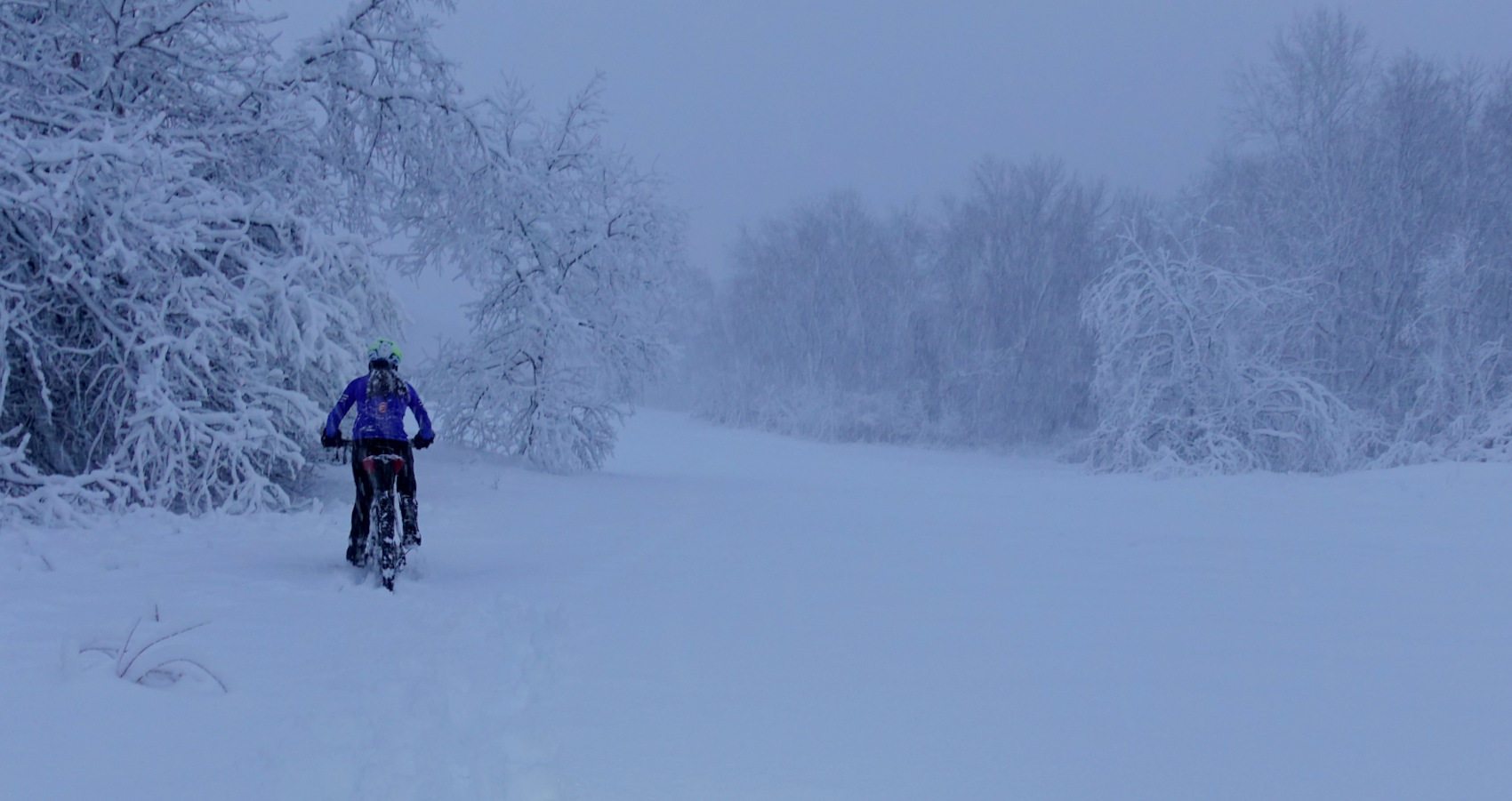 Fine Print
Deadline: Offer ends on 30 November.
Parts specifications and pricing subject to change based on availability in real-time.
This offer is available on this complete Seven bike only.
This offer cannot be combined with any other offer from Seven or your retailer. This offer is not available for a bike that you've already ordered but that you have not yet taken delivery of from Seven.
Prices do not include pedals, water bottle cages, or any accessories that may appear in photos representing this bike or project.
Bikes show are representative of the offer but may not have the exact same parts specifications.
Lead-time does not include design time prior to you signing off on the final frame specifications and parts kit to release blueprint to the framebuilding team. Lead-time does not include bike assembly time at the retailer.
Prices shown do not include taxes, insurance, shipping charges, or possible assembly charges by your retailer.