American Custom Bicycles in Steel, Titanium and Ti/carbon mix
Components
Seven's components reflect our commitment to enhanced performance and improving your cycling experience. Quite simply, there's no better choice for your Seven frame.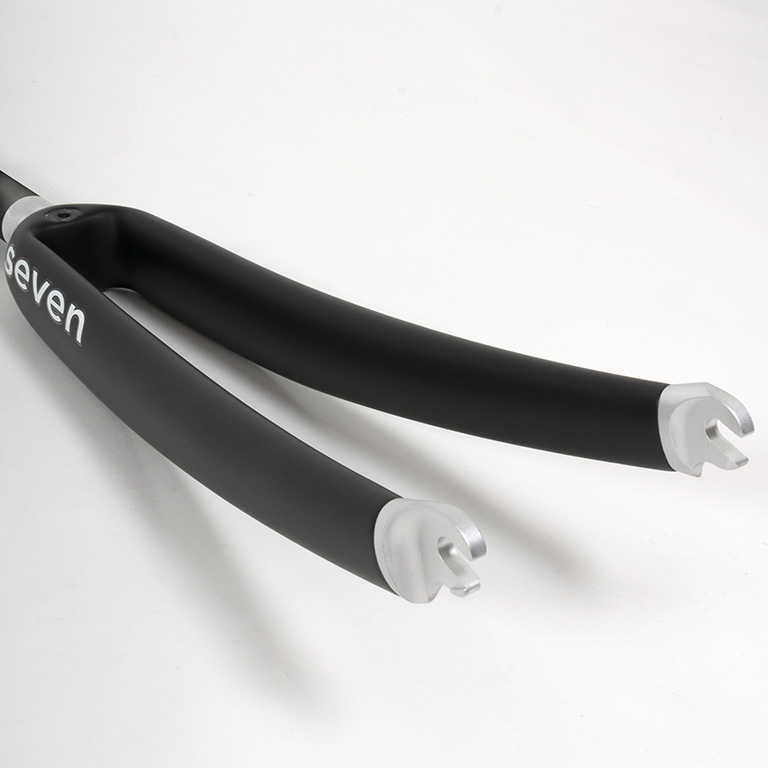 The 5E is unique among high-performance forks.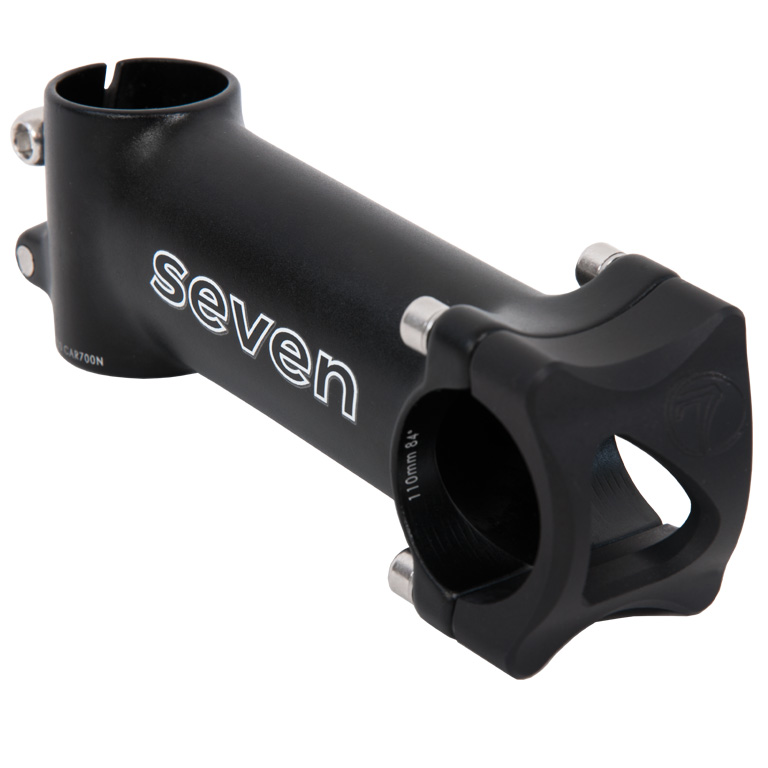 Our high-strength 7075-T6 aluminum stems feature a 4-bolt removable faceplate with a reverse bolt design.
Made from Seven's ultra-durable Integrity straight-gauge 3-2.5 titanium tubing, available with Di2 battery harness installed.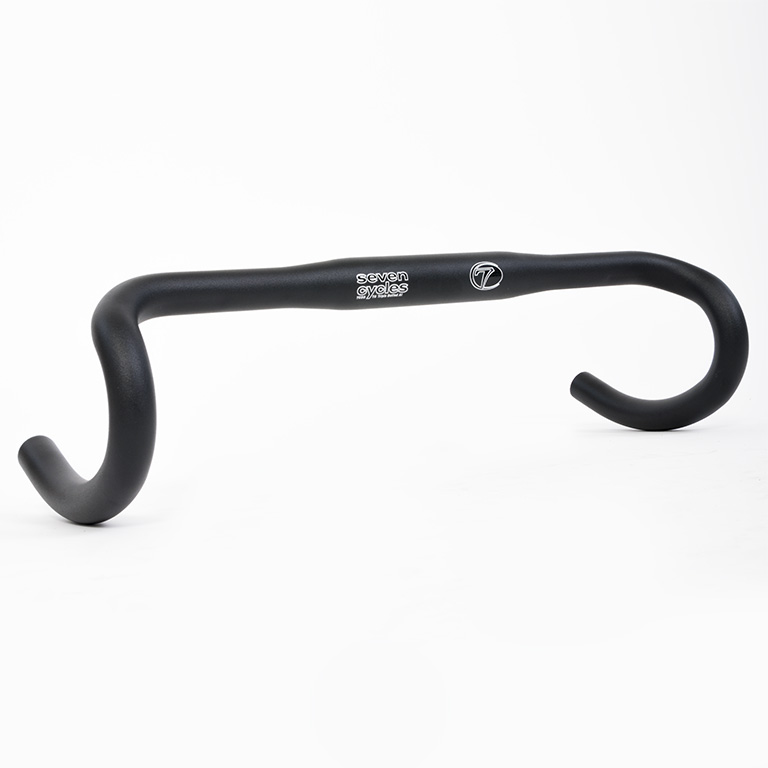 Seven's high-performance road handlebar is available in your choice of widths.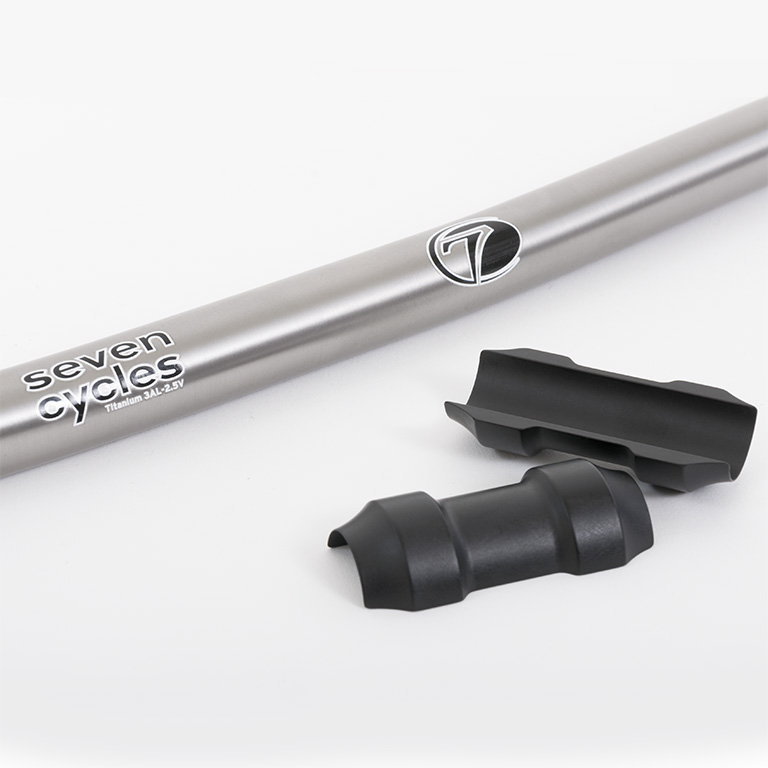 Our custom Ti flat bar is built to order, according to your specifications for length, bend, and stiffness.
The strongest riser bar available on the market, its two-piece welded titanium construction is custom built to your specifications.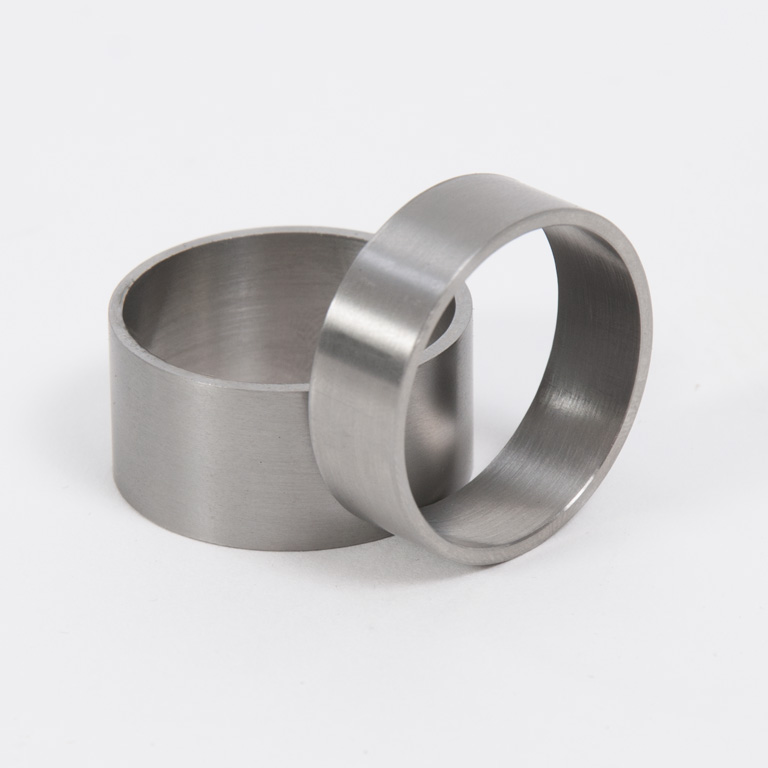 Custom-made 3-2.5 titanium headset spacers create a clean, uninterrupted look when paired with a Seven titanium stem.
"The Seven stem is as classy as a vintage Ferrari." –Bike